Arabian Aerospace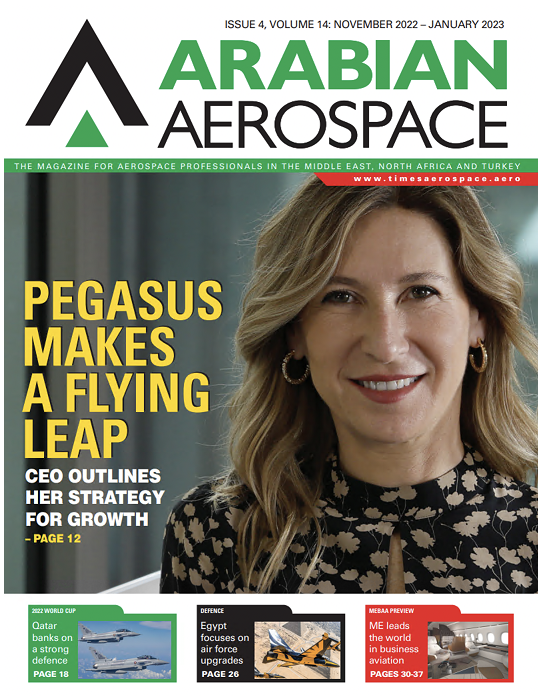 In this issue
The world will be watching avidly as Qatar hosts the FIFA World Cup in Doha providing an opportunity for carriers and airports around the region to showcase their service standards and facilities. Other events to review are the Bahrain International Airshow and MEBAA - we will have a daily paper at both events as well as daily videos – so look out for those.
Our cover story features Turkey's incredibly successful low-cost carrier, Pegasus. The airline will be the next host for IATA AGM, which is a marker for how much this carrier has grown, both in size and reputation.
All sectors news can be reviewed, within.
PAGES: 56
Format DIGITAL/PDF
Don't miss any updates or latest releases from the Aerospace industry. Subscribe today