Arabian Aerospace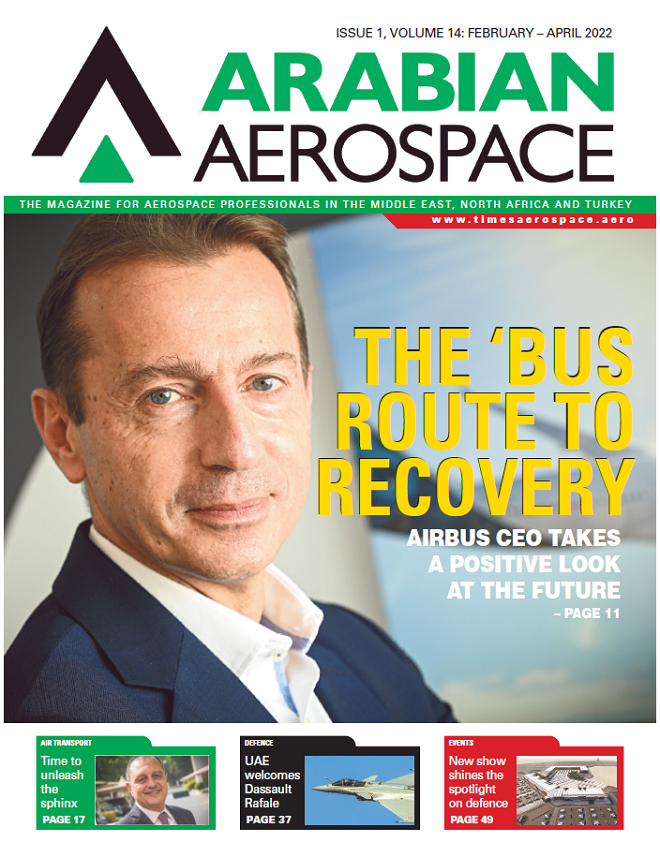 In this issue
We look at the inaugural World Defense Show to be held in March in Riyadh, as the need for more collaboration and defence equipment has become pressing across Arabia.
Hear from Guilluame Faury, CEO of Airbus with plans for a net zero aircraft advancing.
Plus, there's plenty of topics, throughout all of the sectors to catch up on.
PAGES: 64
Format DIGITAL/PDF
Don't miss any updates or latest releases from the Aerospace industry. Subscribe today