Arabian Aerospace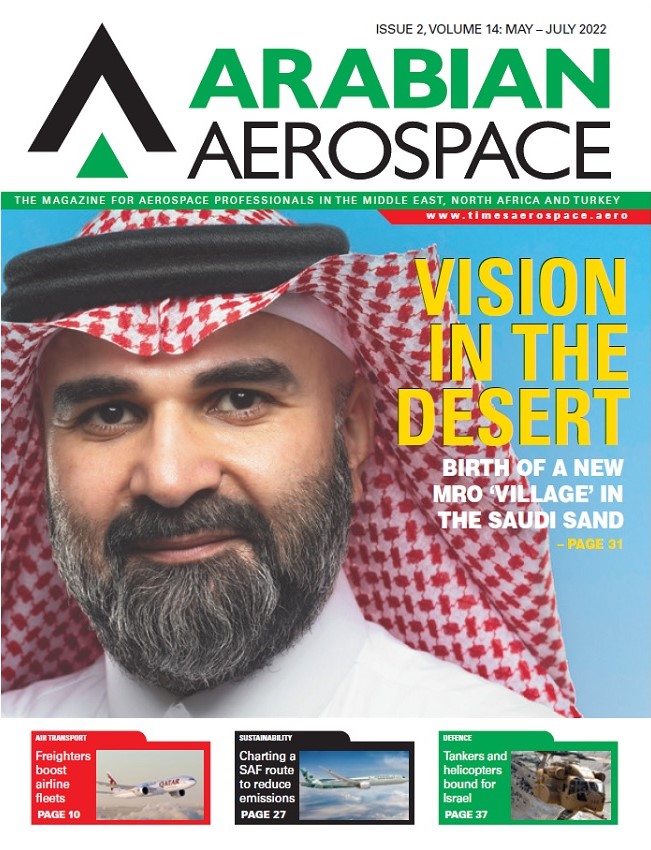 In this issue
This issue features the cover story from SAEI, the MRO business arm of Saudi Arabian Airlines.
We review the World Defense Show that took place in the 'new' open Saudi Arabia and the ambitious 'Vision 2030' plan to have 50% of aerospace and defence spending and value within the Kingdom.
Covering all aviation sectors, providing a good read for aerospace professionals.
PAGES: 64
Format DIGITAL/PDF
Don't miss any updates or latest releases from the Aerospace industry. Subscribe today