Shortage means fight for pilots will hot up
The saying goes that an airline is either short of aircraft or short of pilots – but, as Tom Batchelor reports, supply chain bottlenecks, an unexpectedly rapid recovery in post-Covid domestic and international air travel, and a tight labour market risk leaving operators in need of both.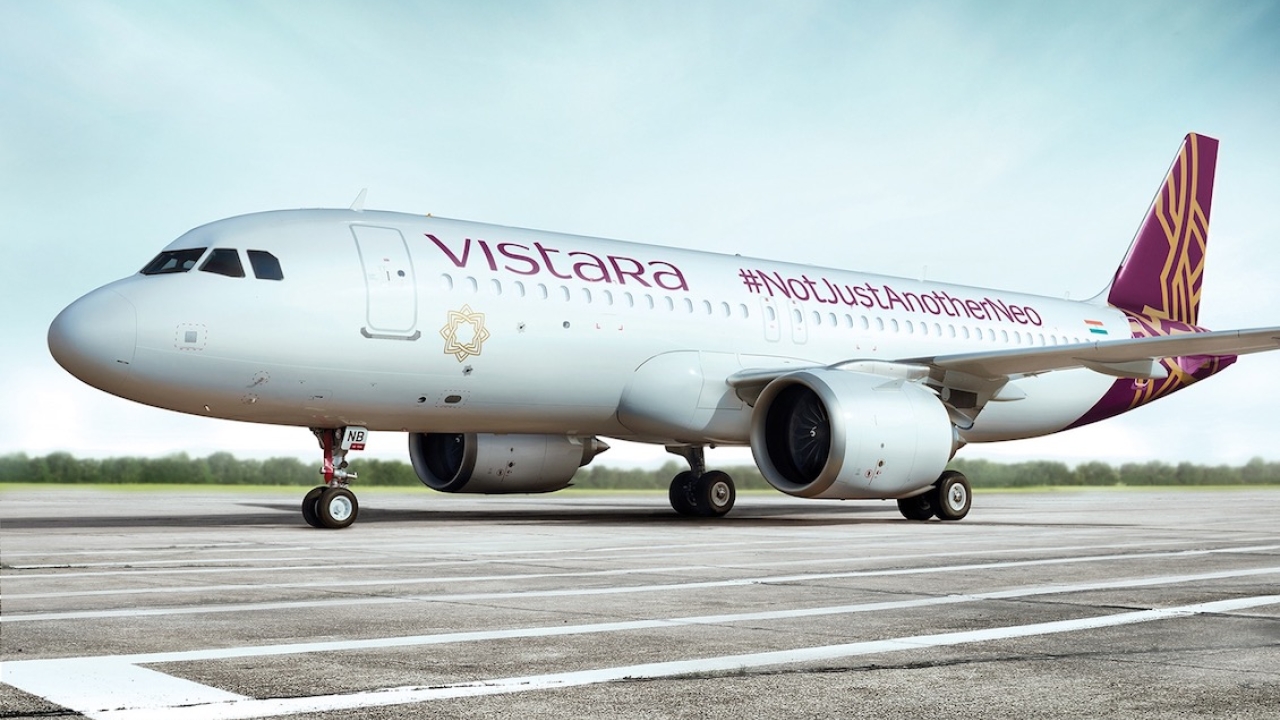 Global management consultancy, Oliver Wyman, warned in August that – outside of North America – the Middle East is expected to be the region affected soonest by an impending pilot shortage, driven by a "projected sharp increase in air travel demand over the next few years".
The region could face a shortage of 3,000 pilots by 2023 and 18,000 by 2032, the firm said.
That could spell trouble for carriers, not just in the Arab world, but elsewhere in Asia, Europe and Africa, as competition for experienced crew intensifies.
One carrier braced for a potential pilot brain drain to the Gulf is India's Vistara.
Vinod Kannan, CEO, said a pilot shortage was "likely" in the medium term.
He noted how Vistara would feel the knock-on effect from strong demand for pilots in the Middle East just as the Delhi-headquartered operator's narrow and wide-body fleet grows, with more than 20 new airframes to be added to the fleet by the end of 2023.
"Over the last few years there have been no pilot recruitment issues because, obviously, the world has gone through the pandemic. But now, particularly with the Middle Eastern carriers, I think that it will come back again," he said.
Asked if he saw trouble down the line in terms of those airlines recruiting Indian pilots, the former Singapore Airlines executive of more than two decades said: "Yes, but at least for Vistara we have not seen a mass exodus yet. We haven't seen a huge attrition for pilots. We'll have to see as the situation evolves, but we've been running direct entry pilot campaigns and we've been able to get a good level of interest."
Vistara expanded internationally throughout the pandemic, launching flights to London, Paris and Frankfurt. More recently, it has boosted its operation in the Middle East.
Vistara, a joint venture of Tata and Singapore Airlines, was scheduled to begin operating non-stop daily flights between Mumbai and Abu Dhabi as Arabian Aerospace was going to press. It had already launched flights to Jeddah from the same Indian city, operating three times weekly, in August.
Kannan explained: "We've expanded quite significantly over the last few years despite the pandemic – and the Middle East is an important part of that.
"There are places in the Middle East where we believe there is enough demand to make it work. If you cast your mind back three years, Jet Airways used to have a lot of operations in the Middle East and it was a full-service carrier.
"Some of that demand is now being channelled through low-cost carriers or to other non-Indian carriers, but I think there will be enough there for an Indian full-service carrier, especially of the calibre of Vistara."
With higher pay and attractive benefits packages, Arab carriers have not struggled to poach Indian captains and first officers. Emirates is currently advertising flight deck roles to pilots working in India, and Qatar Airways announced in September it was launching a recruitment roadshow in Delhi and Mumbai.
Commenting on the hiring spree, Qatar Airways Group chief executive officer, Akbar Al Baker, said: "Qatar Airways has always had a special bond with India and, with this recruitment drive, we are further solidifying our commitment to the market."
Training capacity is another headache that Kannan and his industry colleagues must confront. Vistara recently inducted its third Boeing 787-9, enabling increased frequencies to France and Germany, and the Vistara CEO said this would lead to training requirements "ramping up".
Conversations are well under way with training providers about how the increased demand can be met. Vistara already has relationships with the Flight Simulation Technique Centre (FSTC) near New Delhi, and with CAE, though there is uncertainty around domestic training capacity if the post-Covid recovery in air travel continues on its current trajectory.
While Indian training providers remain Vistara's preference, Kannan acknowledged that his new 787 pilots may be forced to train abroad if local academies become oversubscribed.
"Our training requirements are growing slowly again now with the 787," he said. "The training provider will either be in India or overseas if there's not enough capacity.
"On the narrow-body A320 fleet, command upgrades are due to start, but we can manage that with an Indian provider because for that type there is enough capacity."
Stay up to date
Subscribe to the free Times Aerospace newsletter and receive the latest content every week. We'll never share your email address.