Arabian Aerospace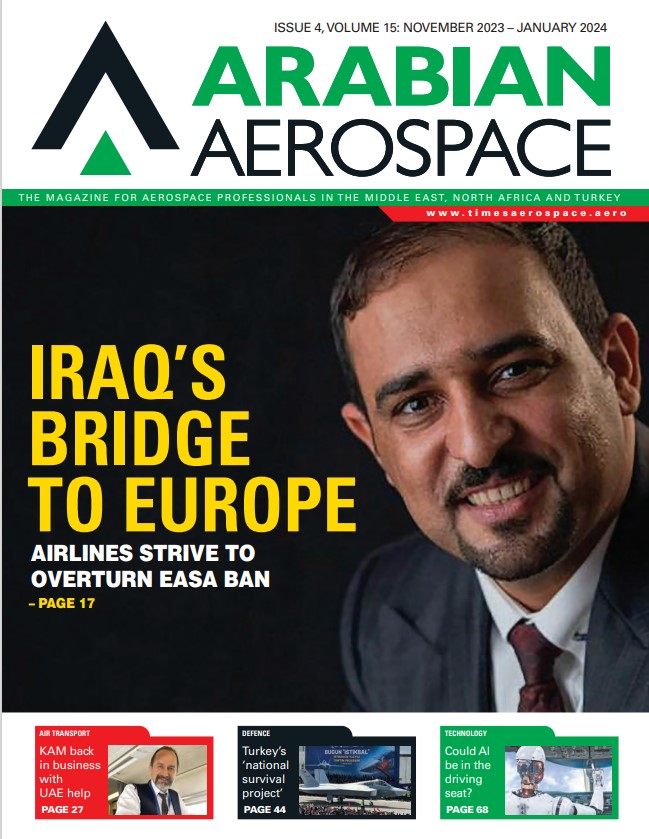 In this issue
Digital edition, sponsored by Joramco,
In this issue, we look at what lies in store for this year's Dubai Airshow event. Despite the geopolitical upheavals, Dubai remains one of the safest cities in the world, welcoming exhibitors and visitors from across the whole region of the Middle East and, Africa and beyond.
News within all aviation sectors covered.
PAGES: 84
Format DIGITAL/PDF
Don't miss any updates or latest releases from the Aerospace industry. Subscribe today