US and Israel make the most of new relationship
United States Central Command (CENTCOM) has assumed responsibility for US forces in Israel, which had previously been under the control of US European Command.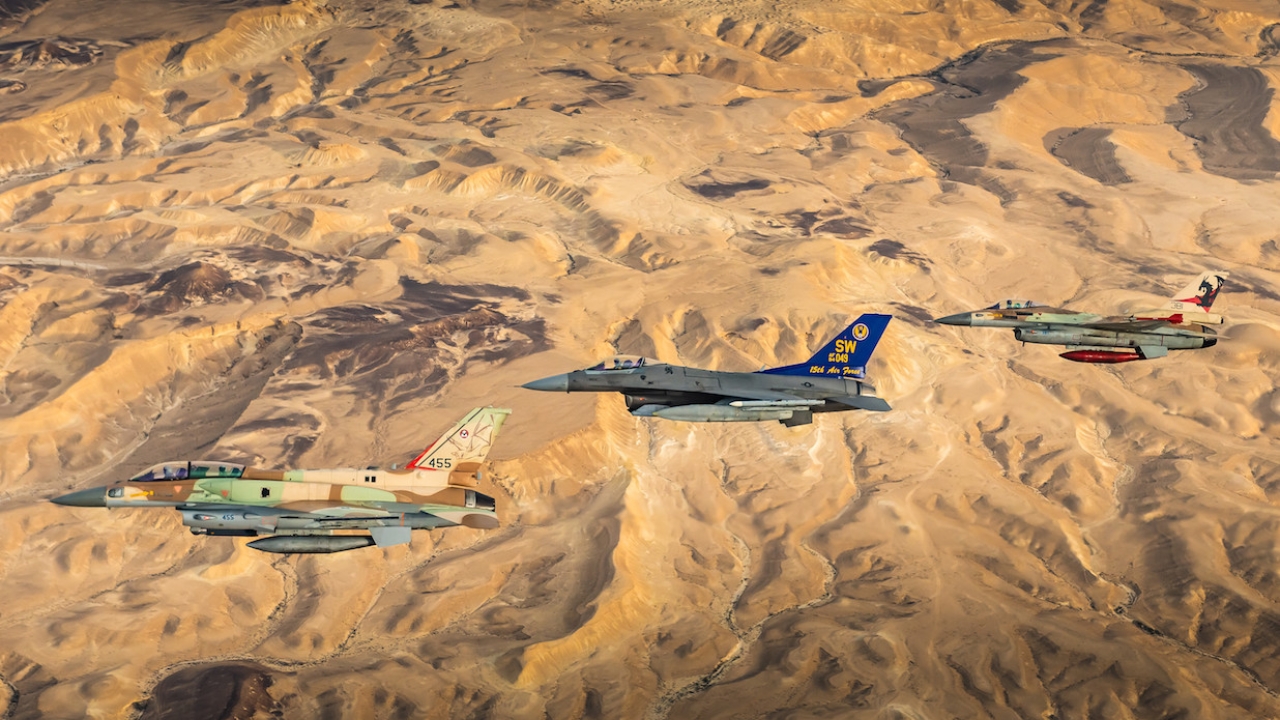 This was made possible by the Abraham Accords, which saw the UAE, Bahrain, Sudan, and Morocco join Egypt and Jordan in normalising relations with Israel.
Before this the Israel Defense Forces (IDF) had mainly worked with the US European Command as the US feared that Arab countries in the region would oppose working with CENTCOM if Israel also came under its umbrella.
Israel and the US have lost no time in capitalising on the new relationship, jointly mounting exercise Desert Falcon over southern Israel in January 2022.
Israel also participated in the massive Iniochos drill in Greece from March 28 to April 8, which included air forces from Greece, the USA, Israel, Cyprus, Slovenia, Italy, France, Austria, and Canada.
There will also be bilateral exercises with new partner air forces, including, for example, a planned joint exercise with the UK Royal Air Force. This follows a visit to Israel by the RAF head, Air Chief Marshal Sir Mike Wigston, who reportedly enjoys a good working relationship with his Israeli counterpart, Major General Amikam Norkin.
The UK has important defence relationships in the region, especially in the Gulf, and in the past there were concerns that a relationship with Israel could jeopardise these. But, with the advent of the Abraham Accords, it became clear that Britain's partners in the region would not have a problem with the UK developing relations with Israel, as they were doing the same themselves.
As well as developing its relationship with CENTCOM and with individual NATO and Middle Eastern countries, Israel has focused on improving its own long-range attack capabilities, practising long-range strike profiles with its F-15Is and expanding its F-35 'Adir' force (which now consists of two squadrons with 33 aircraft of the 50 on order).
The Israel Air Force has also made efforts to improve its intelligence-gathering and refuelling capabilities
Stay up to date
Subscribe to the free Times Aerospace newsletter and receive the latest content every week. We'll never share your email address.