African Aerospace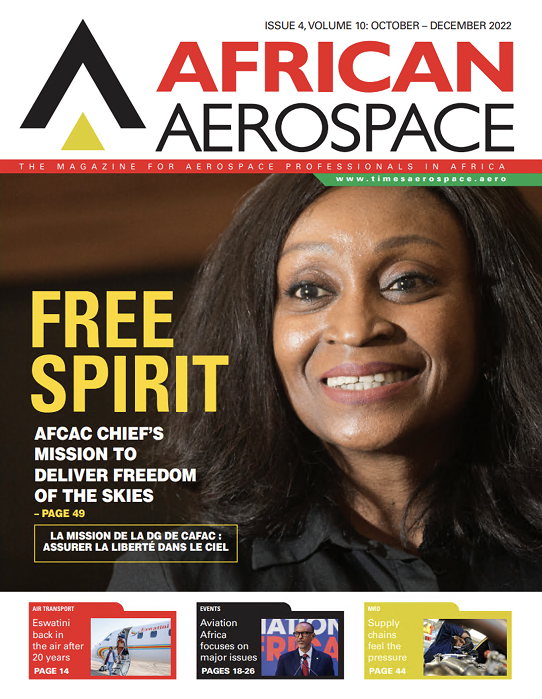 In this issue
The 6th edition of the Aviation Africa Summit & Exhibition was an amazing success, and all is revealed within this issue.
The cover story features Adefunke Adeyemi - showing clear determination to succeed as the new secretary-general of AFCAC.
The land of new opportunities is how the global industry is seeing the continent and companies appear to be preparing to bring parts of the manufacturing process to Africa. And not before time.
PAGES: 56
Format DIGITAL/PDF
Don't miss any updates or latest releases from the Aerospace industry. Subscribe today