Why Ghana project is so crucial for Africa
New training initiatives will be required to beef up the continent's MRO labour market, with long-term projections forecasting huge demand for technical skills on the continent, mainly in west Africa.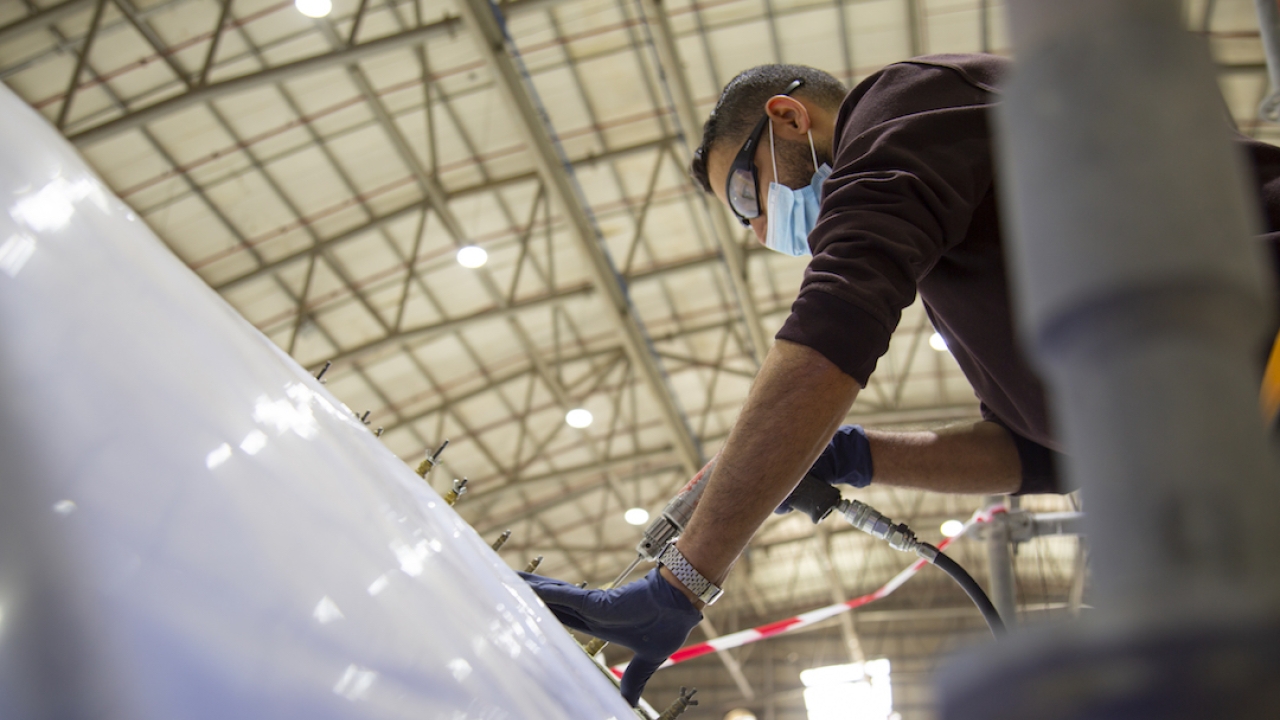 In April this year, the Aerojet Aviation Training Academy, a key part of the Accra MRO project in Ghana, reached an important milestone when it opened applications for the first aircraft maintenance engineering training programme in the sub region, scheduled to begin in the first quarter of 2023.
At the launch, the deputy director-general (technical) at the Ghana Civil Aviation Authority (GCAA), Daniel Acquah, said the fundamental training for technicians was long overdue in the region.
"It is important that technicians get trained to meet the high standards of safety we have set ourselves," he said. "The GCAA is supportive of this initiative and will continue to work with Aerojet to improve aviation safety in Ghana and the west Africa region as a whole."
This development follows a recent agreement with the Joramco Academy of Jordan to provide certified instructors that will train Aerojet's first batch of students, as well as local instructors, who will be taking over in the academy under Aerojet's own approvals when granted.
The four-year, full-time training programme includes a required experience period of two years working on live operational aircraft under strict supervision. Students will be put through their paces on the fundamentals of aviation mathematics and science, in addition to aircraft aerodynamics, structures and systems for turbine engines, digital communications, and more.
Chris Markou, the International Air Transport Association (IATA) head of operational cost management, believes aircraft technical training on the continent will be in demand as the region develops and aviation grows.
"The opportunities will come from servicing and maintaining small aircraft, familiarising the new mechanics with the basics, and moving up to larger and more technologically demanding aircraft," he explained.
Markou said aircraft technicians needed to become familiar and adapt to the safety and operational and airworthiness requirements. "As the cost of living in Africa is lower than other parts of the world, this presents a great opportunity for labour-driven aircraft work," he added.
There is plenty of interest in MRO services in Africa. One prime example is New York-based United Aviation Solutions (UTD) and the African Airlines Association (AFRAA) launching the brown condor initiative (BCI) aimed at providing a platform for AFRAA members with MRO facilities to support their North American counterparts.
AFRAA recently announced a memorandum of understanding (MoU) with Ethiopian Airlines and UTD to work together.
Brown condor provides AFRAA members with MRO capabilities with the ability to relieve the workforce crunch in the US in terms of both facilities and labour constraints, as well as supporting other airlines from the US for MRO services and aircraft spares.
Prior to the pandemic, the MRO sector globally was struggling with a shortage of technical expertise. Africa has not been completely shielded by these challenges. Many skilled workers in Africa are recruited to work in other regions that can attract them with higher pay and benefits.
Also, notably, a lot of aircraft maintenance services are still not provided in Africa. Most airframe, engine, and component MRO work must be exported, which drives significant logistics costs for regional airlines and cargo operators.
"We are seeing aircraft, their parts and components being flown to other regions – such as the Middle East and north Africa – to undergo even basic airframe checks. The growth of aviation on the continent will provide opportunities to engage more people locally and attract them to aviation-related jobs," Markou said.
MROs in Africa only represent around 4% of the global market, so the establishment of technician training academies that can feed state-of-the-art facilities will have benefits for generations to come and will be a critical resource for regional airlines and operators.
Stay up to date
Subscribe to the free Times Aerospace newsletter and receive the latest content every week. We'll never share your email address.