Expanding horizons for Israel and Morocco
A recent agreement between Israel Aerospace Industries (IAI) and Morocco opens the door for 'win-win' cooperation in the aerospace sector.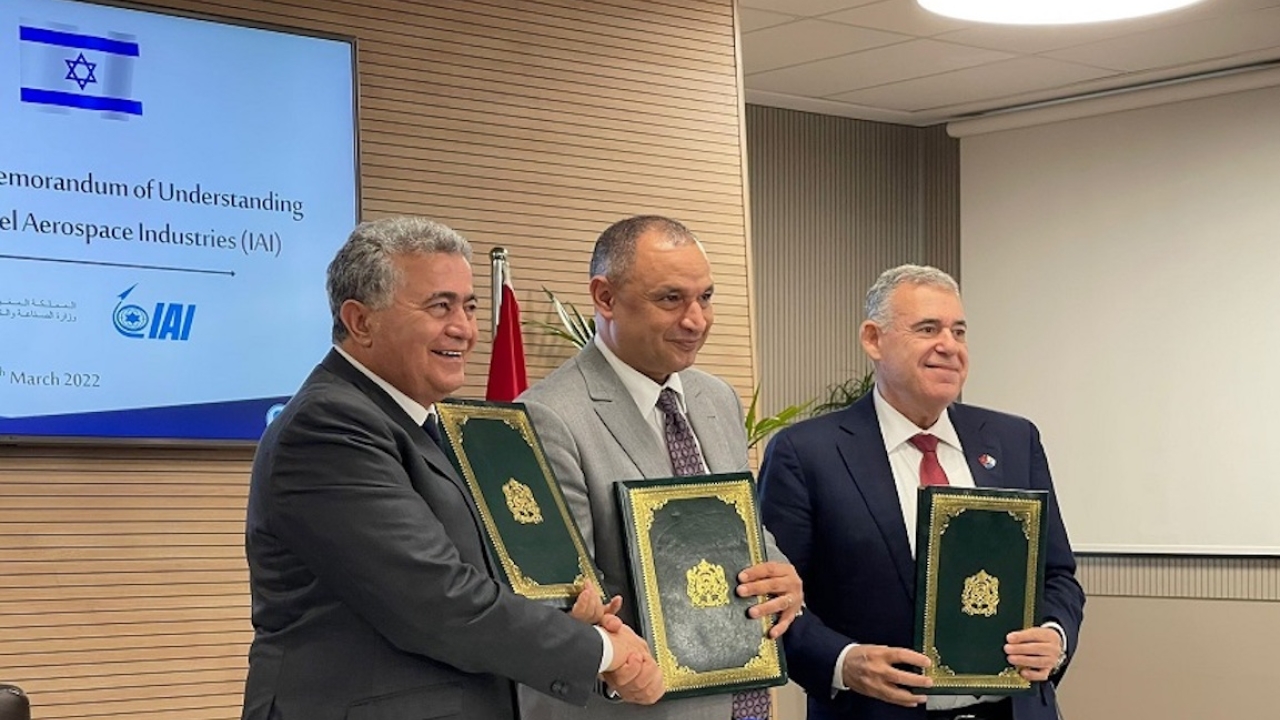 A new research and development (R&D) and engineering centre is on the cards for Morocco's aviation industry under terms of a memorandum of agreement (MoU) between the North African country and Israel Aerospace Industries (IAI).
It is part of a wide-ranging strategic partnership and follows the 2020 Abraham Accords under which Morocco and Israel agreed to promote bilateral economic cooperation and innovation in investment and technology.
Ryad Mezzour, Minister of Industry and Trade, said the MoU responds to national priorities in advanced training, employment and local manufacturing, as well as R&D and innovation.
"The partnership leverages IAI's aviation expertise and the technological capabilities of our aerospace platform and its positioning as a growth driver for the investment and development in advanced industrial and aeronautical services sectors," he said.
For IAI, Moroccan-born chairman Amir Peretz said it is an "additional step" in building the relationship between IAI and Morocco's aviation and space industries. "I am aware of the incredible potential that exists in Morocco," he said. "This is just the beginning."
Boaz Levy, IAI president and chief executive, said the MoU offers the Israeli aerospace and defence group new opportunities to access new markets for the advancement of the global aviation industry.
The partners have identified investment opportunities focusing on 3D printing, the manufacture of cabin interiors, engine parts and aerostructures, and the development of an 'ecosystem' of local suppliers through sourcing partnerships with IAI.
Since the historic Abraham Accords, IAI has taken cautious steps to share its 70 years of expertise with new partners in the Middle East through participation in trade shows and strategic collaboration in the region, including passenger-to-freight (P2F) conversions with the UAE's Etihad Engineering and line maintenance with Gulf Air of Bahrain.
Stay up to date
Subscribe to the free Times Aerospace newsletter and receive the latest content every week. We'll never share your email address.