Qatar Airways selects Inmarsat as IFC provider on 787-9 and 737-10 fleet
Inmarsat has been selected as the inflight connectivity (IFC) provider for Qatar Airways' Boeing 787-9 and 737-10 fleet.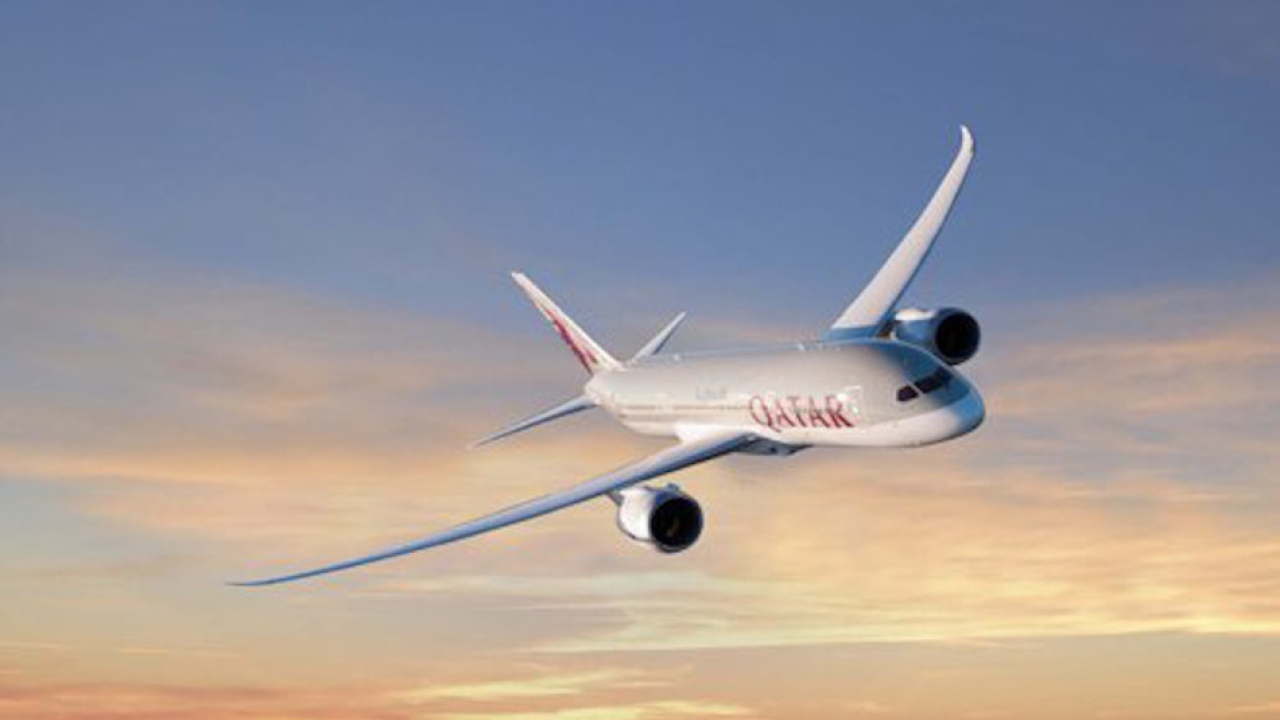 GX Aviation, Inmarsat's high-speed global inflight broadband service, has been rolled out successfully on other aircraft within the Qatar Airways fleet and, under the new agreement, it has already been activated on the first seven Boeing 787-9s.
Qatar Airways provides one hour of free access to its 'Super Wi-Fi', powered by GX Aviation, with the option to purchase full access for the remainder of each flight. The seamless and reliable broadband will be available across the airline's aircraft and flight routes, allowing passengers to stay connected to family and friends, browse the internet, stream video and audio, enjoy social media, shop online and more.
The announcement comes as Qatar prepares to host the 2022 FIFA World Cup in November, with a huge influx of tourists set to travel by air into Doha's Hamad International Airport. With a fully connected fleet, Qatar Airways passengers will be able to stay up-to-date with match scores, watch video replays and even livestream games from 30,000 feet, enhancing their onboard experience. Inmarsat is committed to meeting the bandwidth requirements generated by this forthcoming event and, alongside its partner Safran Passenger Innovations, installed and activated GX Aviation on the first Qatar Airways 787-9 aircraft in less than five months from contract award.
Akbar Al Baker, Qatar Airways Group chief executive, said "Over the years, Qatar Airways has pioneered a range of game-changing innovations as part of our exceptional five-star passenger experience. This, in turn, has resulted in the international air transport rating organisation Skytrax naming us 'Airline of the Year' an unprecedented six times. The launch of our Super Wi-Fi, powered by Inmarsat's GX Aviation, is a prime example. We were amongst the first airlines in the world to adopt this technology and remain the largest operator of GX-equipped aircraft in the Middle East and North Africa.
"Making Super Wi-Fi available across our fleet is an important milestone at a time when staying connected with loved ones and friends has never been more important for passengers. As the 2022 FIFA World Cup approaches, Inmarsat is the perfect partner we need to ensure Qatar Airways can offer unrivalled inflight connectivity to each and every passenger, continuing our track record of service excellence."
Niels Steenstrup, President of Inmarsat Aviation, said: "It has been more than four years since Qatar Airways became the launch customer for Inmarsat's GX Aviation in the Middle East and North Africa and, during that time, millions of passengers have enjoyed access to its Super Wi-Fi service. We are delighted to expand our important partnership even further.
"Qatar Airways' decision to select GX Aviation is testament to its continued satisfaction with our global, consistent, and reliable connectivity, as well as the positive feedback it has received from passengers. It has been a pleasure working with the airline on this rollout."
Stay up to date
Subscribe to the free Times Aerospace newsletter and receive the latest content every week. We'll never share your email address.