Emirates notes 154% increase in vegan meals year on year
Emirates has noted a 154% increase in vegan meals year on year as Veganuary kicks off for 2023.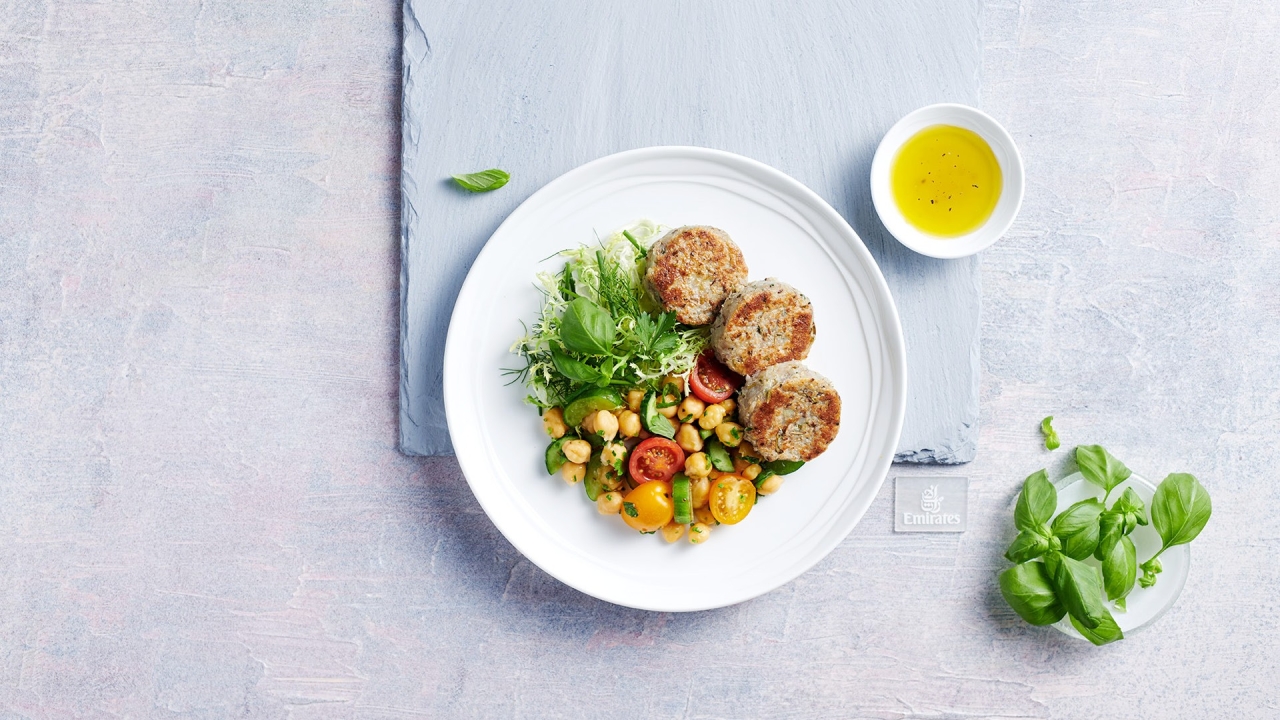 Currently Emirates offers more than 180 recipes catering to vegan passengers or those looking for a healthy meal onboard, and has been serving vegan meals since the 1990's. Initially, vegan requirements were focused on specific routes such as Addis Ababa where vegan meals are required during certain times of the year by those practising the Ethiopian Orthodox faith, or across the Indian subcontinent where multiple faiths encourage a plant-based diet. Over recent years however, vegan dishes have been rapidly gaining popularity on US, Australian, some European and UK routes, with Emirates noting a sizeable increase in interest in vegan dishes over the last decade. Routes showing recent increasing interest in vegan meals include Beirut, Cairo, and Taiwan.
Current vegan meal favourites in Economy Class include a creamy spinach and avocado mousseline, with marinated tofu, blanched snow peas, radish, asparagus, pomegranate seeds, courgette ribbon and sriracha oil; multicoloured quinoa with succulent caramelised pear and celeriac purée, roasted cauliflower, glazed carrots, sautéed kale and lovage pesto; and the hearty flavours of barley risotto with mushrooms, sundried tomatoes, buttered chestnuts, blanched broccolini and toasted pumpkin seeds.
A brand-new gourmet vegan menu was also introduced in 2022 to First and Business Class, including chef-curated dishes like pan-roasted king oyster mushrooms, jackfruit biryani, sliced kohlrabi and burnt orange, chocolate truffle cake with hazelnut, pistachio and gold leaf, and green grape tart with candied rose petals, vanilla custard and berry compote glistening with yuzu pearls. Notably, over 195,000 vegan desserts were served in 2022 across all classes of travel, including tempting choices such as a dark chocolate custard cake balanced by fresh, juicy strawberries, zesty lemon tart lightly laced with coconut cream and rich chocolate tofu cheesecake complemented by a sweet strawberry compote.
Vegan options are available to order and pre-order onboard, as well as in Emirates Lounges. Customers can request vegan meals on all Emirates flights and across all classes of travel up to 24 hours before departure. However, on high-demand routes, plant-based meals are also provided as part of the main menu options.
Stay up to date
Subscribe to the free Times Aerospace newsletter and receive the latest content every week. We'll never share your email address.