DSEI: DRC to operate Paramount's Mwari aircraft
The Democratic Republic of Congo has announced orders of Paramount Industries' Mwari advanced reconnaissance, surveillance, and precision strike aircraft along with the integration of a weapon management systems and command and control base.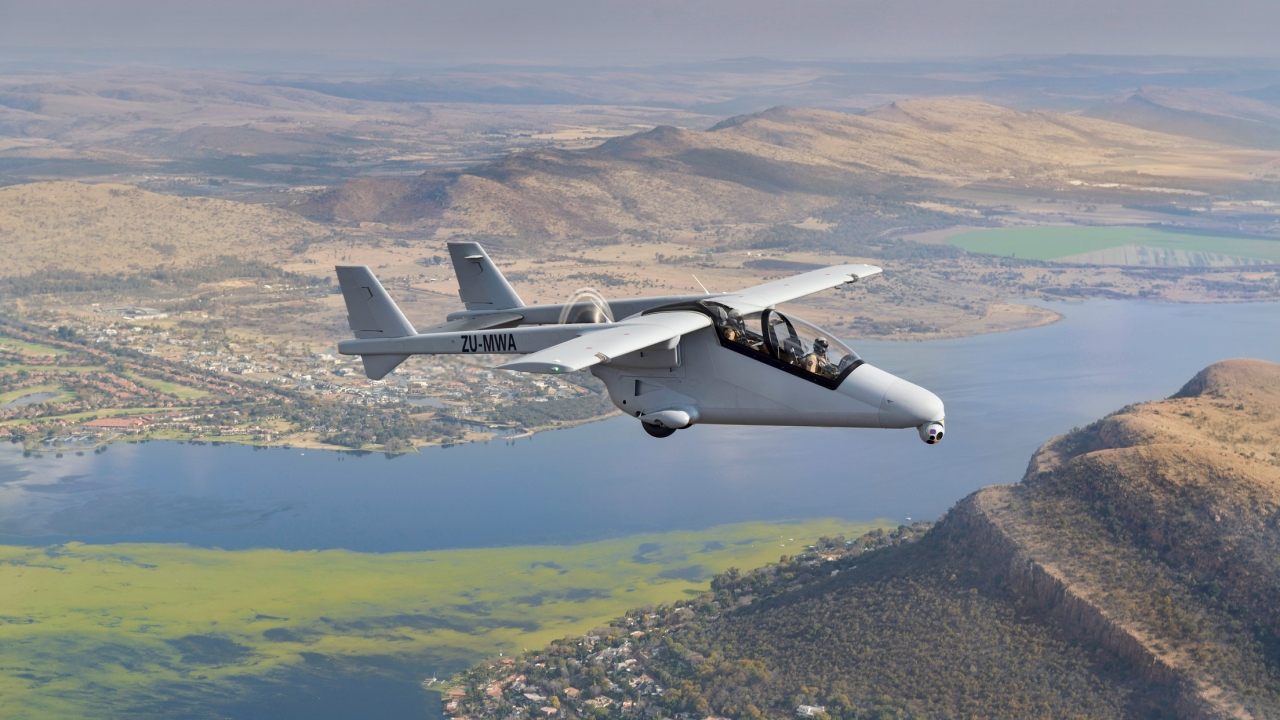 The company, headquartered in the UK but with a manufacturing base in South Africa also confirmed deliveries of the aircraft to Mozambique.
The announcements were made at this week's DSEI event held in London where the company described this as an exciting milestone in the continued commercial success of the aerial F3EAD force solution.
The unique specifications of the Mwari aircraft's manufacture and versatility in the ISR and Armed Overwatch arena make it ideally suited for these diverse environments, where the ability to address numerous types of missions, such as counter insurgency, border patrol, precision strike, reconnaissance, and surveillance, the company said.
Designed for ISR and close air support (CAS) assignments with an interchangeable mission-configurable payload system, the Mwari is capable of operating in remote and austere environments while requiring a minimal logistical footprint. Embodying the 'F3EAD' (Find, Fix, Finish, Exploit, Analyze and Disseminate) capability, the aircraft is tailor-made for modern, asymmetrical threats around the world.
Steve Griessel, Paramount Global CEO said: "With decades of experience in asymmetrical warfare, we've designed the Mwari as a tool that is not only robust but incredibly adaptable, fitting the needs of modern militaries in Africa and around the world," Griessel explained. "Our Mwari aircraft's industry-redefining portability and indigenous production further allows for an unprecedented strategic alignment with nations, giving them not just a product but a sustainable security solution."
Paramount also said specifics as to newly adopted mission and weapons systems will be disclosed at a later date.
"Made for portable production, the Mwari creates a sustainable security solution for any nation, no longer reliant on foreign powers. We were pleased to showcase the Mwari's critical role in an inter-connected battlefield, providing forces on the ground and in the air with a force multiplier competitive advantage," Griessel said.
Stay up to date
Subscribe to the free Times Aerospace newsletter and receive the latest content every week. We'll never share your email address.