Why the humble Hawk still has plenty to offer
BAE Systems' training capabilities go well beyond the supply of hardware but, as Alan Warnes reports, the famous Hawk shouldn't be written off just yet.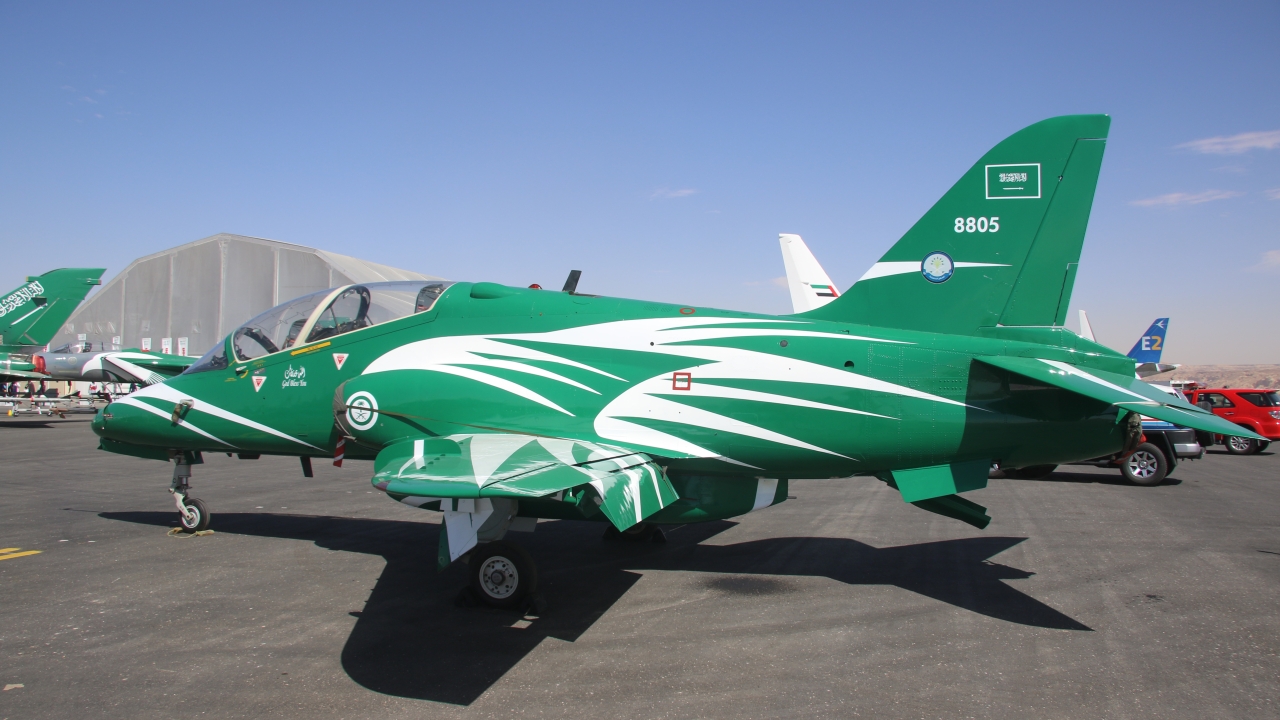 The Hawk production line at BAE Warton in the UK may have delivered its last advanced jet trainer, but the company is still as active as ever in the training business.
Now, instead of developing and building Hawks, the aerospace giant is concentrating its efforts on artificial intelligence (AI) and simulation in tandem with the flying training.
As Tim Colebrook, BAE Systems strategy manager, next generation training said: "We are platform agnostic, but our focus at the moment is with the Hawk. It is still relevant and can easily be upgraded. Now we are focused on technology and trying to bridge the gap between advanced jet training and frontline ops."
Colebrook continued: "As a company, we feel synthetics play a big part. You don't just get the assets, the air space, and the ranges to deliver skilled pilots; you also need to grow them into a capable frontline asset. That's the direction we want to take it, but obviously we have to ensure the airborne experience is right."
At the Bahrain International Airshow last November, BAE Systems was spearheading a partnership with two other technology partners – Lincoln UK-based Inzpire, with its military flying training experience, and Irish company, VRAI (Virtual Reality and Artificial Intelligence).
The Royal Bahraini Air Force (RBAF) operates six Hawk Mk129s. However, the first brand new F-16C/D Block 70s are scheduled to arrive in 2024 with the very capable Northrop Grumman APG-83 AESA radar and, consequently, there will be a need to master that aircraft's new capabilities.
Rather than buy a new advanced jet trainer, BAE Systems is proposing that customers augment their existing aircraft with virtual reality and AI.
In Bahrain, the pilot output is being increased to cope with the additional 16 Block 70 F-16C/Ds, which might require the RBAF being cleverer with the Hawks. As Colebrook explained: "You can't keep the training running 24/7; not only would the instructors be exhausted, the number of hours being put on a Hawk's airframe would rise substantially, leading to a review in support.
"Instead, you could populate some of the training with simulators. While every nation has a preference with the flying/sim balance – we consider the preference, affordability, platform availability and instructor availability before offering a solution.
"What we are doing is trying to find the right partners, find the right technologies to create a better more efficient training experience – with open architecture plug-in-and-play systems."
BAE Systems announced on November 22, shortly after the Bahrain show, that a memorandum of understanding (MoU) had been signed with US-based Red 6, an augmented reality technology company at the forefront of synthetic air combat training.
The collaboration will explore ways to combine BAE Systems' experience in delivering training to military forces alongside its expertise in helmet-mounted displays, with Red 6's breakthrough advanced tactical augmented reality systems (ATARS) technology.
ATARS enables pilots in real aircraft to train against, and interact with, synthetically generated entities in the sky.
You can understand why BAE is keen to work with Red 6. The company was seen flying two dual-seat home-built Berkut 540 canard aircraft during a January red flag exercise at Nellis Air Force Base in Nevada, demonstrating ATARS to the US Air Force, home to the big Red Flag exercise, during January and probably demonstrating ATARS to the USAF.
Daniel Robinson, founder and CEO of Red 6 said: "Readiness and lethality are critical if our war fighters are to prevail against near-peer adversaries. I'm thrilled that BAE Systems recognises the radical innovation that ATARS brings to drive the change in military flight training that is so desperately needed."
While the UAE Air Force and Air Defence is withdrawing its Hawks from service, the Royal Saudi Air Force (64), Qatar Emiri Air Force (9), and the Royal Air Force of Oman (18) are all still flying theirs, as is the RBAF (6).
The Kuwait Air Force also has eight stored that could be brought back into service.
There is still life in the Hawk!
Stay up to date
Subscribe to the free Times Aerospace newsletter and receive the latest content every week. We'll never share your email address.