How Africa can help ease the skills shortage
As African air transport bounces back from the pandemic and starts to grow again, training opportunities are resurfacing within the continent.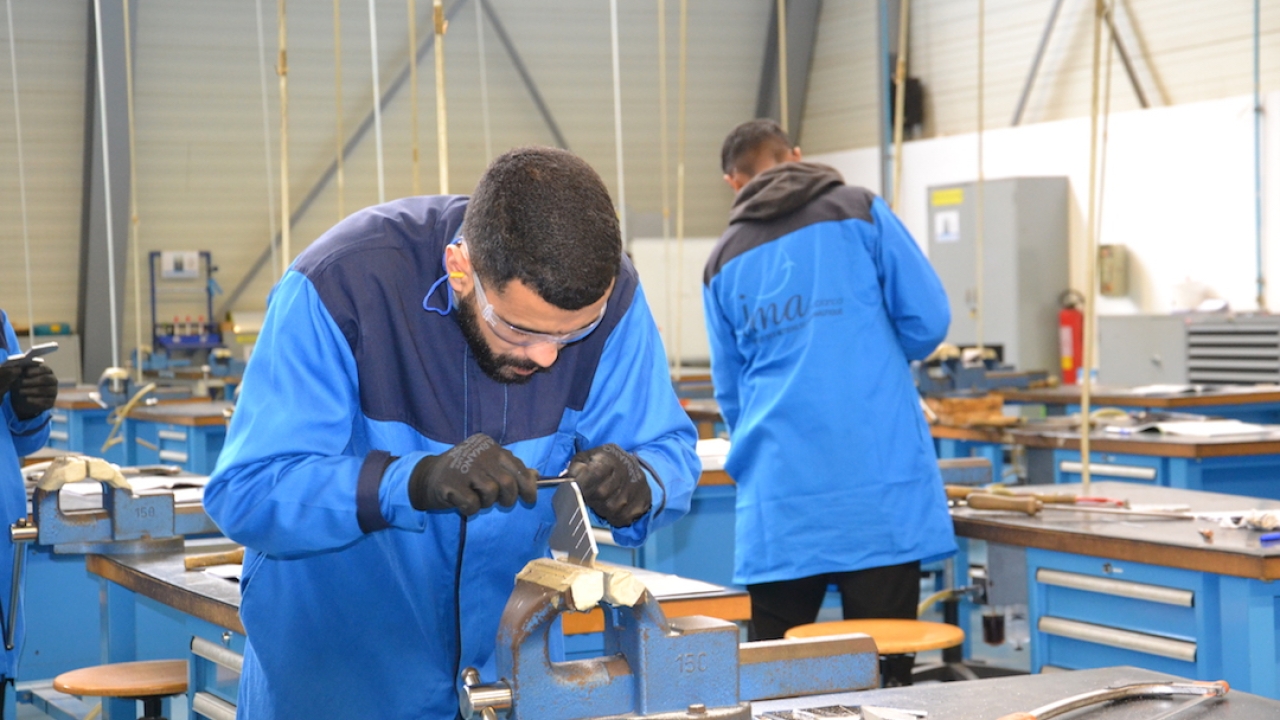 As the industry plans to support a near doubling of passenger and cargo numbers by 2036, demand for well-trained and highly skilled pilots, engineers, air traffic controllers and other aviation-related jobs is expected to rise dramatically, especially in the post-pandemic era.
A recent Boeing pilot and technician outlook projects a chronic shortfall of 20,000 pilots, 26,000 cabin crew and 21,000 technicians between 2022-2041 in Africa.
To help combat this, France-based Airways Aviation - ESMA has announced the launch of new training activities in Africa.
The organisation's strategy is to match the rapidly increasing demand for commercial and military pilots, ground handlers and cabin crew.
Airways Aviation has several training centres in the Middle East and north Africa, including Dubai, Istanbul, and Beirut, as well as in India, France and Australia.
"We aim to help make Africa a desirable and credible destination for training with a high degree of focus on professionalism, quality and safety," said Romy Hawatt, founder and president of Airways Aviation – ESMA, one of the largest privately owned groups of multidisciplinary aviation academies.
Airways Aviation – ESMA started its bespoke pilot foundation course in February, followed by cabin crew training courses in Dakar in April 2023. Cabin crew theory classes are based on the European Aviation Safety Agency (EASA) curriculum and will be available to students at select locations across west Africa initially.
"Cabin crew students will have the choice of either completing their theory and practical training in Africa, or undertaking the practical training component at the world-class Dynamic Advanced Training facilities in Dubai," said Hawatt.
Noureddine Mouaddib, president of the University of Rabat, had highlighted the growing training problems as early as 2019, at the Middle East and North Africa Business Aviation Association (MEBAA) conference in Marrakech. He underlined: "There can be no development without human resources qualified and equipped with the skills required in such a cutting-edge field as aeronautics. It is vital to train to perform."
The biggest challenge is to increase the number of trained executives and to attract, or even encourage, skills from higher education institutions and universities to move into the aviation sector.
However, there is some good news as aviation training is gaining momentum in Africa.
In Senegal, President Macky Sall confirmed during the delivery of the first A220 to Air Senegal, the launch of the first promotion of pilot students and aerospace MRO students from the national airline's training school.
They joined Senegal's International Academy of Civil Aviation Trades (AIMAC) in collaboration with the country's air force and Blaise Diagne International Airport (AIBD). They will support Air Senegal's needs for pilots, engineers and maintenance technicians.
The objective of this partnership between the Air Force School and Air Senegal is to lay the foundation with Senegalese youth for the country's air hub.
Ethiopian Airlines, meanwhile, has inaugurated its new aviation training centre in Hawassa. This is the second Ethiopian Aviation Academy campus and it will offer pilot training programmes.
The facility accommodates classrooms, three training simulators, three aircraft parking and workshop hangars, trainees' and instructors' dorm rooms, a cafeteria and sports facilities.
"We are determined to reach more people who dream of becoming aviation professionals and enrich our continent with qualified personnel who will take Africa's aviation to the next level," said Ethiopian Airlines Group CEO, Mesfin Tasew.
In Morocco, the IMA and ISMALA training institutes are at the heart of the aeronautical ecosystem.
IMA offers tailor-made qualifying training in specific fields – boilermaking, composite assembly, machining and electrical systems. Profiles are made by IMA and the manufacturers and students are immediately operational to work in an aerospace workshop.
"IMA is now setting records with nearly 2,000 students who have received training courses," said the organisation's director general, Patrick Ménager.
"Prospects for 2023 are on the rise and more than 2,200 students will be trained in our institute. We are clearly able to meet and adapt to the needs of manufacturers based in Morocco. It is really a win-win approach."
Stay up to date
Subscribe to the free Times Aerospace newsletter and receive the latest content every week. We'll never share your email address.