Spirit plays its part...
Aerostructures specialist, Spirit Aerosystems, is powering ahead with an increased range of components produced in its Casablanca, Morocco facility.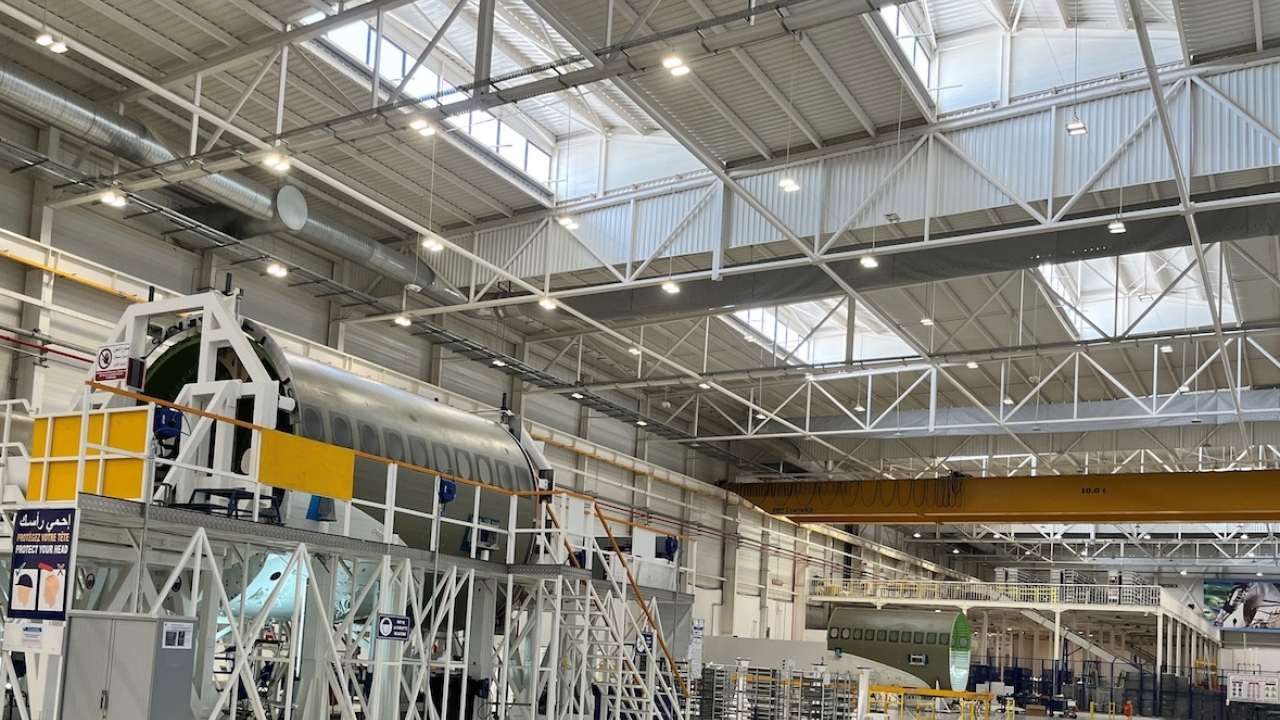 The manufacturing site at Midparc, Casablanca's aerospace industrial park, was expanded to 250,000sqft shortly before it started to build its new range of components in June 2022.
The site, which originally started operations in 2013 as part of the Bombardier aerostructures and aftermarket services businesses, was acquired by Spirit Aerosystems in 2020.
Since its launch, it had developed expertise in manufacturing a range of components for Bombardier business jets. Now it also has significant capability for nacelles and flight control surfaces assembly.
Last summer the facility started production of the aft and forward sections and the keel-beam of the mid-fuselage for the Airbus A220 crossover jet.
The panels, mainly in aluminium, are auto-riveted in Spirit's Belfast plant in Northern Ireland, then shipped to Morocco.
Most of the assembly work at Casablanca is manual but it uses advanced drilling equipment (ADE) to produce the keel-beam.
When assembled, the fuselage components are dispatched from Morocco back to Belfast for assembly with other mid-fuselage parts.
The Belfast site also provides the A220's integrated wing made with composites.
Both sites were acquired by Spirit in 2020 as part of a diversification strategy, adding significant Airbus content, further developing the company's global footprint, as well as increasing its aftermarket business.
When A220 component production was inaugurated, Morocco's trade and industry minister, Ryad Mezzour, commented on the meteoric growth of the Casablanca facility, which now employs 300 personnel.
After having been established in 2013, it had become one of the flagships of the aerospace industry in Morocco, said Mezzour. "Spirit's new programme, producing high-tech fuselage sections in Africa for the Airbus A220, further strengthens the kingdom's positioning in complex, high value-added processes, as well as the international influence of our national aeronautics eco-system." Morocco's proximity to Europe has seen it become a popular manufacturing base for European aircraft manufacturers.
"Our solid partnership with Spirit will continue with the same enthusiasm and could present future development opportunities in Morocco," added the minister.
Moroccan enterprises now build components for all models in Airbus' aircraft line-up.
Stay up to date
Subscribe to the free Times Aerospace newsletter and receive the latest content every week. We'll never share your email address.