Why Africa needs an injection of liberalisation
Stakeholders, decision-makers, regulators and service providers, who gathered for the first face-to-face Airports Council International (ACI) Africa regional conference since the outbreak of the pandemic, pleaded for a full implementation of the single African air transport market (SAATM).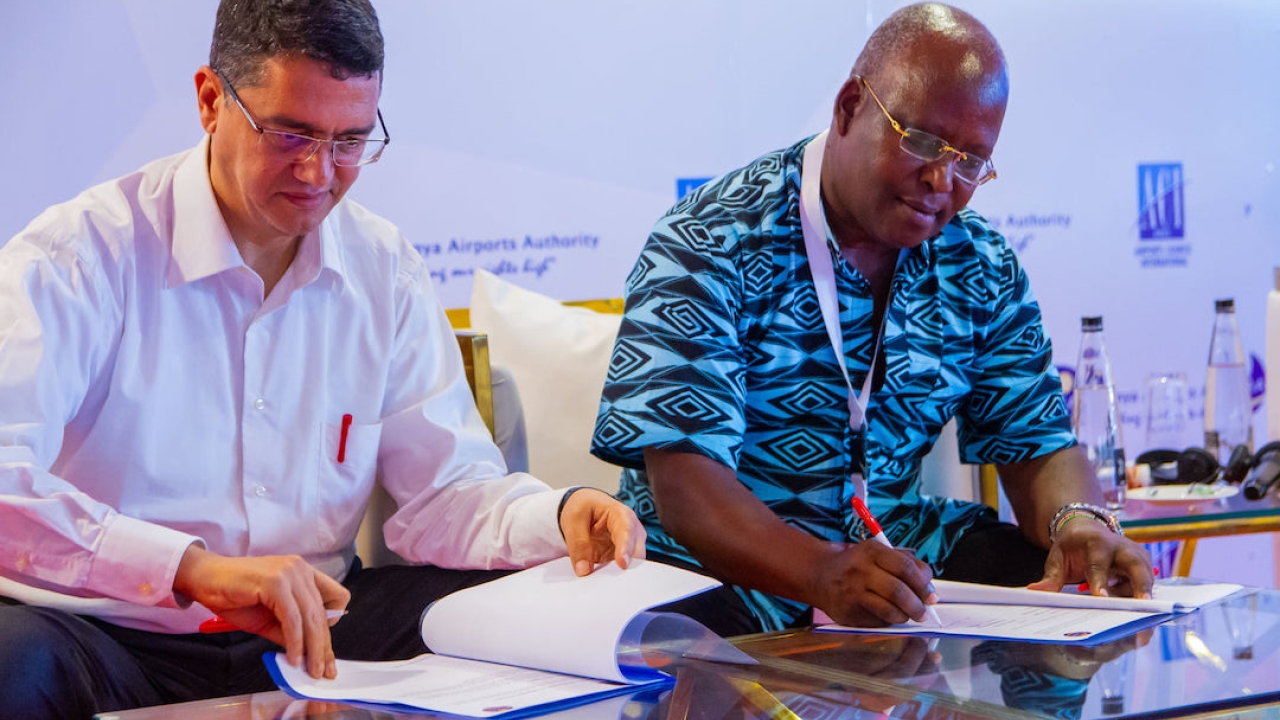 The pandemic, its aftermath, and what could happen in the future ,were the overarching themes of the March meeting in Mombasa, Kenya.
All speakers, participants and delegates discussed to what extent Covid-19 had affected the entire aviation industry and its ecosystem, including airports, air transport, and the supply chain.
They acknowledged the industry's resilience and the synergy between global organisations like the International Air Transport Association (IATA), the International Civil Aviation Organization (ICAO), ACI, and the World Health Organization (WHO) to bring the required support, guidelines, and data.
In Africa, air traffic dropped by 65.2% in 2021, and by 89% in 2020.
According to IATA, due to the low rate of vaccination, air traffic will recover more gradually than elsewhere. It will reach 76% of the 2019 level in 2022 and will only exceed the pre-Covid level by 2025.
Speakers addressed future challenges facing airports, ranging from safety, security, sustainability, decarbonisation, capacity-building, and the need to embrace technology and rethink business models.
As discussions progressed, it was clear that the pandemic was also a stark reminder of the vital role of liberalisation to solve hindrances (connectivity, visas, red-tape) in a harmonised approach, strengthening African airlines, helping air transport bounce back sustainably, and boosting local economies.
Angeline Simana, interim secretary general of the African Civil Aviation Commission (AFCAC) pointed out that, "the initial gains from liberalisation might be smaller in the short term but it would play a role in speeding up the recovery of traffic for the long-term development and robustness of African markets".
The SAATM, one of the flagship projects of the African Union, which seeks to create one single air transport market, liberalise civil aviation and drive economic integration, can undoubtedly act as a catalyst.
It is estimated that full implementation could potentially increase intra-African traffic by 51% and frequencies on existing routes by 27%, decrease average fare levels by 26%, stimulate an additional 96,440 jobs in aviation and supporting industries, and enhance services through an additional 145 country-pairs.
For that to happen bold, harmonised and viable actions and strategies are needed.
According to Emanuel Chaves, ACI Africa president, poor connectivity, protectionism, systems, and visa constraints were the major problems, while the SAATM, the African Continental Free Trade Area (AfCFTA), and the free movement of persons protocol (FMPP) were growth levers to ensure more partnerships, businesses, tourism, and competitiveness.
The conference heard that the post-pandemic era opens opportunities for Africa to unleash its full potential by fostering innovative solutions and new technologies (touchless biometrics) in airport processes for seamless travel and enhanced passenger experience.
There's also a need to go green and promote sustainable aviation fuels (SAFs), renew ageing fleets, increase non-aeronautical revenues, minimise airport charges and fees, encourage public/private partnerships to upgrade infrastructures, airport operations and ground-handling, integrate air cargo to business models, and invest in skill development.
Ali Tounsi, ACI Africa secretary general, praised African airports for having responded stoically to the health and economic crisis.
Also, while portraying the milestones during the 30 years of the association, he said: "It's not only time to take stock of the historical achievements, but also to assess weaknesses and find solutions to meet future challenges together." To mark its first three decades, the association launched a new online magazine.
ACI Africa once again took the commitment to help all airports through its unflinching support, advice, guidelines, initiatives (airport certification software), and tailor-made and affordable programmes, including the African airports development programme (AADP).
ICAO regional director, Barry Kashambo, stressed the importance of programmes like the airport excellence (APEX) in safety, APEX in security, airport collaborative decision-making (A-CDM) and airport carbon accreditation (ACA) in advancing airport standards.
During the event, ACI Africa signed partnership agreements with AFCAC and its airport members – Kenya Airport Authority, Limak AIBD Summa (LAS) SA Senegal, Sudan Airports Company Ltd (SACL) and Summa Airports (SA) Niger.
Progress will be assessed in Marrakech next October during the ACI Africa/World Conference and Exhibition hosted by the Moroccan Airports Authority (ONDA).
Stay up to date
Subscribe to the free Times Aerospace newsletter and receive the latest content every week. We'll never share your email address.