Omandate for growth
With the new state-of-the-art infrastructure in Muscat, Salalah, Duqm, and Suhar, Oman Airports continues to grow as an influential airport operator and a major player on the national, regional and international scene.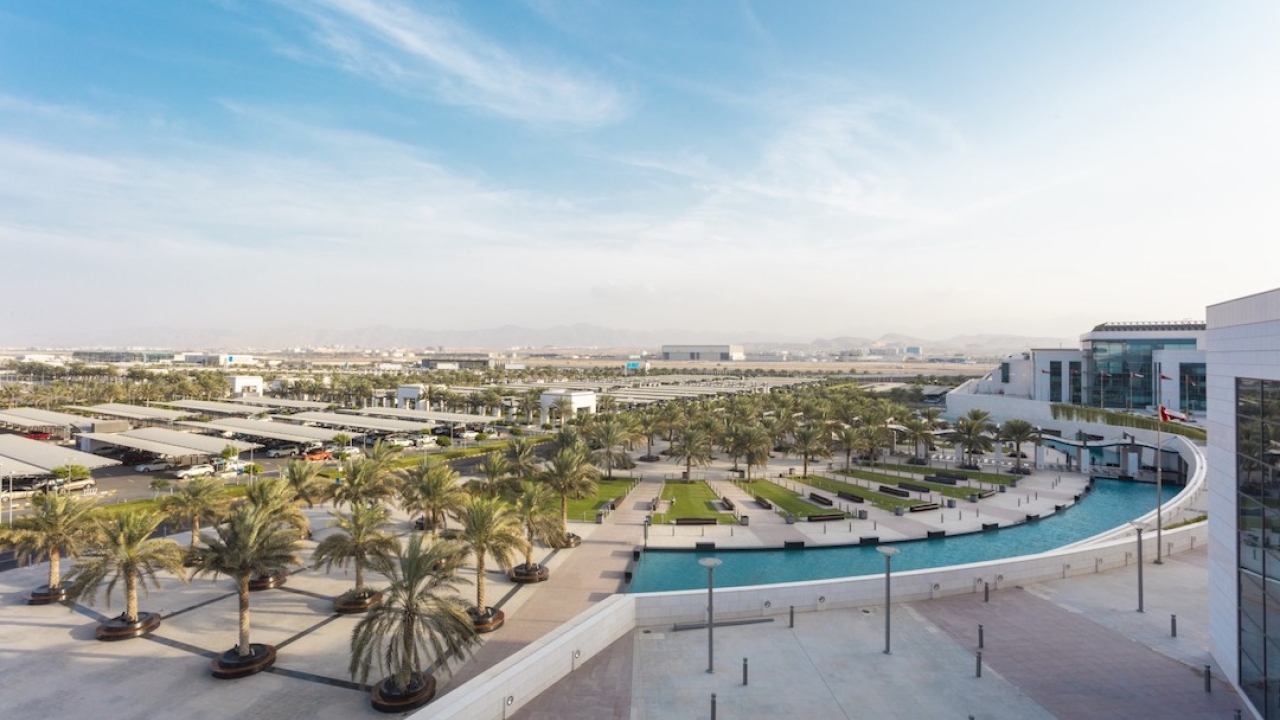 Oman Airports provides combined operations, maintenance and infrastructure management, including on-ground services, terminal buildings, cargo buildings, runways, aircraft service, car parking and other facilities, while maintaining all proper airport certification.
Muscat International Airport is, arguably, Oman Airports' flagship facility.
Key elements of the modernisation and expansion plan carried out in four stages at Muscat are Omani-themed architecture and advanced technology, which combine for an exceptional passenger experience.
The airport has dedicated pick-up and drop-off areas in front of the departures and arrival terminals for security reasons and to prevent congestion. These areas are equipped with access systems to enhance passenger comfort and control traffic flow more effectively.
The airport has been configured to accommodate more than 56 million passengers annually.
The facility has achieved huge leaps in the number of passengers – nearly 20 million at the end of 2019 – and cargo in the years that followed the transfer of operations to its new passenger building.
Muscat recorded an increase of 114.8% in the number of incoming and outgoing international and domestic flights until July 2022, compared to the previous year.
One of the factors explaining this rapid growth is that the national carrier, Oman Air, and the low-cost airline, SalamAir, have transformed the airport into a transit hub linking east and west.
Omani airports and airlines have also responded to the growing appetite of travellers during the post-Covid period through interesting incentives and marketing programmes.
"The restrictions that were practiced in the airports due to government and health authorities made it hard for people to travel for their leisure or business," explained Oman Airports CEO Aimen Ahmed Sultan Al Hosni.
"Airports have enhanced their marketing. The incentives are showing benefits by expanding the reach through better structure for airlines and good packages for new destinations."
Al Hosni, who is also chairman of Airports Council (ACI) World added that travel restrictions and high ticket prices are major hindrances that he believed must be tackled through a coherent approach from stakeholders, especially with Covid cases soaring again in many countries.
In mid-December, Muscat Airport welcomed the inaugural flight of Air Vistara, a Tata Sons and Singapore Airlines joint-venture. The new Mumbai-Muscat route is part of Oman Airports' development strategy.
Also, through its subsidiary, Transom Handling, Oman Airports aspires to enhance the growth of the air cargo sector, support its network of operational lines, and capitalise on its strategic location as a transit gateway to regional markets, linking the Middle East with the continents of Africa, Asia, and Europe.
During the Oman sustainability week, held last March in Muscat, Al Hosni reiterated his team's commitment to build a sustainable environment and become a green airport.
"It's an international decision and the whole ecosystem should work together to reach net zero by 2050," he said.
The construction environmental control plan, included in the modernisation of Muscat Airport, led to a reduction of its potential carbon imprint by 95%.
"Sustainability has been a top priority for Oman Airports and it's one of the main pillars of our strategic objective. Since 2017, we have incorporated a carbon management programme to measure and reduce our carbon footprint in a phased manner in Muscat, Salalah and Duqm airports," concluded Al Hosni.
Stay up to date
Subscribe to the free Times Aerospace newsletter and receive the latest content every week. We'll never share your email address.