TRAINING: Qatar and Turkey ink training partnership
Qatar and Turkey have signed a technical agreement allowing Doha to station a mixed fleet of up to 36 fighters, helicopters and support aircraft at the Turkish Third Main Jet Base at Konya in central Anatolia.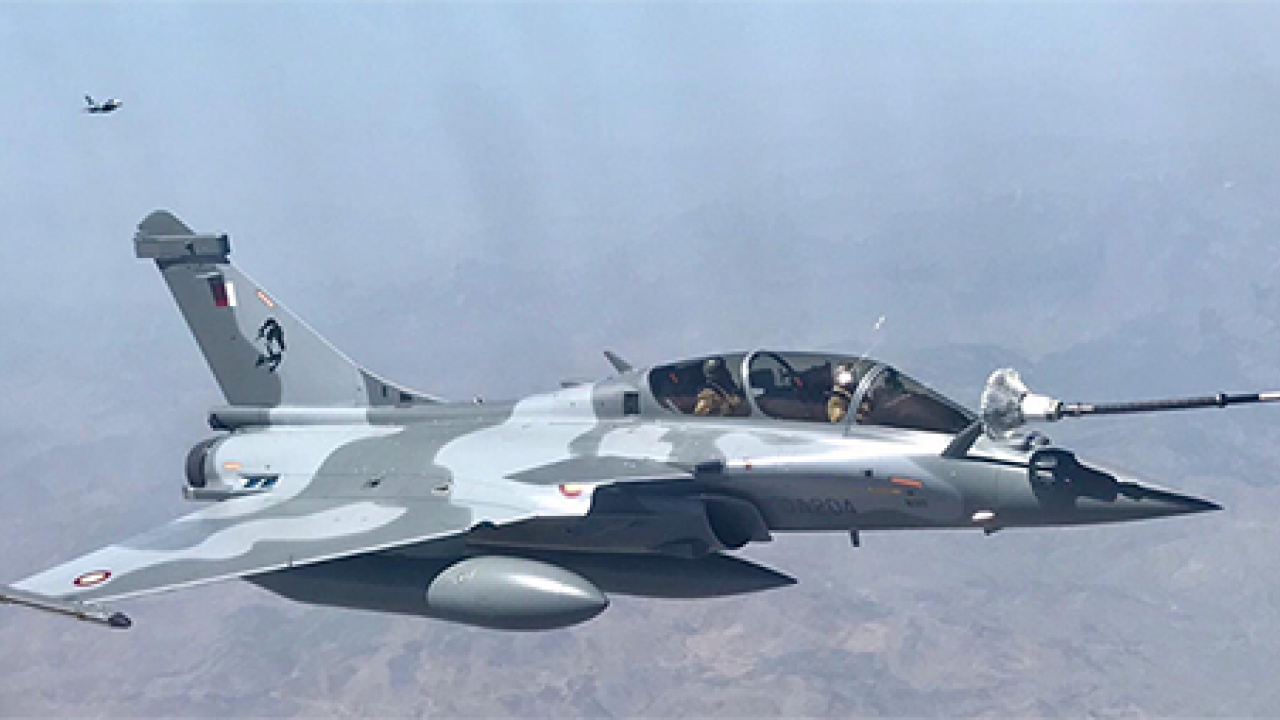 Qatar and Turkey have become more closely aligned in recent years, and the military relationship between the two nations has grown. Turkey maintains some 3,000 military personnel in Qatar, mainly at the Tariq bin Ziyad military base outside Doha. This has been credited with foiling a Saudi-instigated coup in 2017, and has provoked protests from Saudi Arabia, Egypt and the United Arab Emirates who claim that the base is a source of instability in the region. It has not stopped Turkey and Qatar from signing a security protocol covering the deployment of Turkish police units during the forthcoming FIFA football World Cup, which will be held in Qatar during November and December 2022.
The new agreement will be valid for five years (auto renewing annually after the initial five year period) and was apparently signed in March. The existence of the agreement has only come to light in recent weeks, after Turkish President Recep Tayyip Erdoğan forwarded the signed technical agreement for parliament's approval on 3 June. A note was attached placing the proposal within the context of a 'framework of friendship and cooperation' between the two countries and explaining that the agreement would contribute to the training of Qatari military pilots.
It is laid down that Qatar will inform Ankara two months before deploying any aircraft and personnel to Turkey, and that a Turkish aircraft will accompany Qatari fighters whenever they fly training missions. Qatari aircraft will use permanent diplomatic flight authorization numbers and will operate only after receiving approval from the competent authorities in Turkey. All ISR equipment and sensors will be switched off in Turkish airspace unless Turkey specifically authorises their use.
The agreement is not strictly limited to training and also provides for Qatari aircraft to be allowed to carry Turkish personnel, ammunition, and humanitarian aid inside and outside Turkey if requested. One Turkish pilot must be present in the aircraft according to the agreement.
A clause in the agreement states that the fulfillment of obligations arising from existing multilateral and bilateral agreements will not be hindered, which would seem to rule out training Qatari pilots on Turkish F-16s without US permission.
Qatar previously signed an advanced pilot training agreement with Italy in November 2020, under which Qatari students were expected to begin their advanced training with the International Flight Training School (IFTS) in Italy from April 2021, flying the Leonardo T-346 Master. More Qatari students will undergo flying training in the UK with a new joint squadron at RAF Leeming, equipped with the BAE Hawk. Having purchased 36 Dassault Rafales, 36 Boeing F-15QAs and 24 Eurofighter Typhoons, to replace its current fighter fleet of 12 Dassault Mirage 2000s, Qatar needs to ensure a significant throughput of trainee pilots, and since Qatar's own airspace is small and highly constrained, exporting some flying activity is an obvious solution.
One Greek news website has suggested that by hosting training by Qatari Rafales, Turkey could gain a useful insight into the aircraft's capabilities and characteristics. Greece ordered 18 Rafales from France in December 2020 and the first of these was handed over to the Hellenic air force in a ceremony at Dassault Aviation's Flight Test Centre at Istres on 21 July.

Stay up to date
Subscribe to the free Times Aerospace newsletter and receive the latest content every week. We'll never share your email address.