TRAINING: Nova selected for UK-Qatari flight training role
The UK and Qatar have been working together with combined delivery of Hawk and Typhoon flight training activity in support of the two countries close defence ties.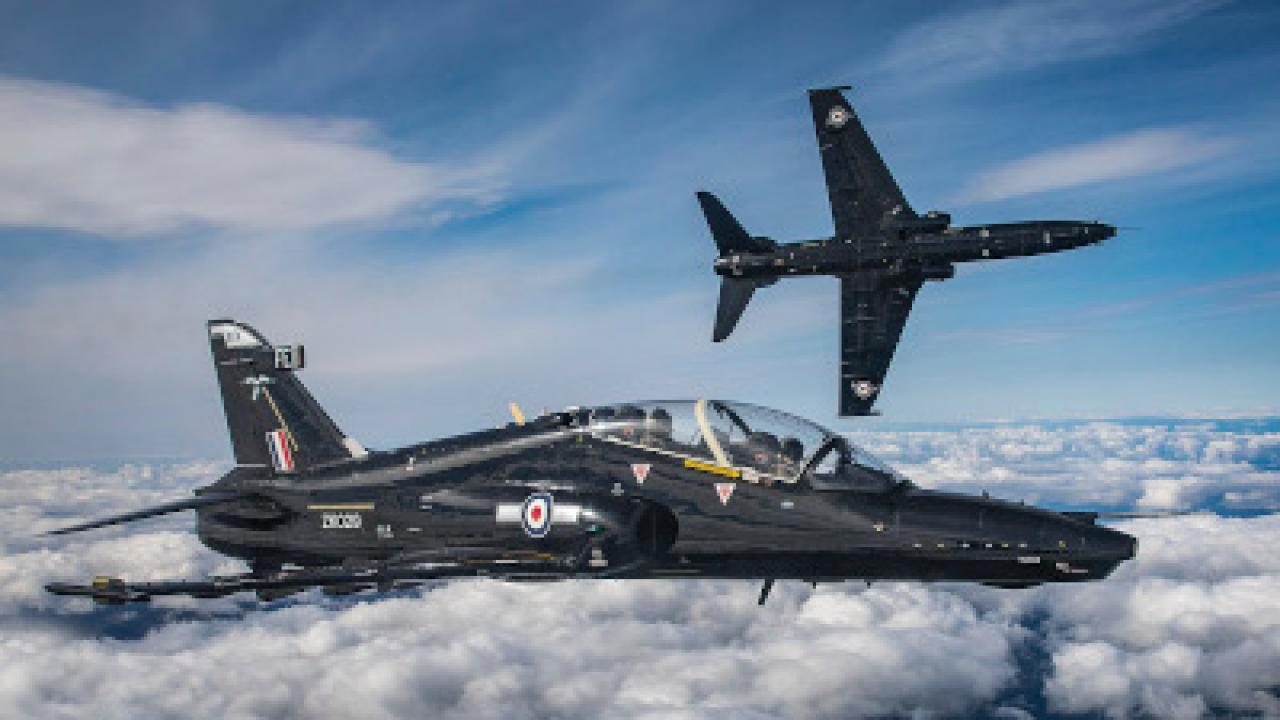 Nova Systems, an aerospace and defence company based across the South of the UK has supported the UK's Ministry of Defence (MOD) and the Qatari Programme Office to deliver the successful outcomes and benefits of such a strategically important enterprise.
Image: RAF
Nova has been working with the RAF on a range of high technology programmes over the past six years and is recognised as expert in the delivery of challenging international military programmes. The specialist company's expertise in project and programme management of high technology aerospace activities has been paramount to the project.
Nova has embedded highly experienced aviation programme management and engineering expertise in both the Typhoon and Hawk programme offices and continues to support the MOD, Qatar Emiri Air Force, and UK Defence Industry to ensure the success of such a collaboration.
Nova CEO Stephen Camporeale said: "As a global company, we at Nova recognise the importance of International collaboration, and this announcement today is a great example of UK and Qatar working together for the greater good."
"I am extremely proud of my Nova team which has been embedded within the MOD to support the Qatar Programmes Office and help in the planning and delivery of the Joint Squadrons."
He added: "Given the necessity for government and industry to work together more closely in the future, I am delighted that Nova has been part of the foundations for such an important Strategic enterprise."
Stay up to date
Subscribe to the free Times Aerospace newsletter and receive the latest content every week. We'll never share your email address.