TRAINING: Air Exercise ACES Meet 2021-1 Held in Pakistan
Pakistan hosted a two-week long multinational air exercise- ACES Meet 2021-1 with the Royal Saudi Air Force (RSAF) and the United States Air Force (USAF).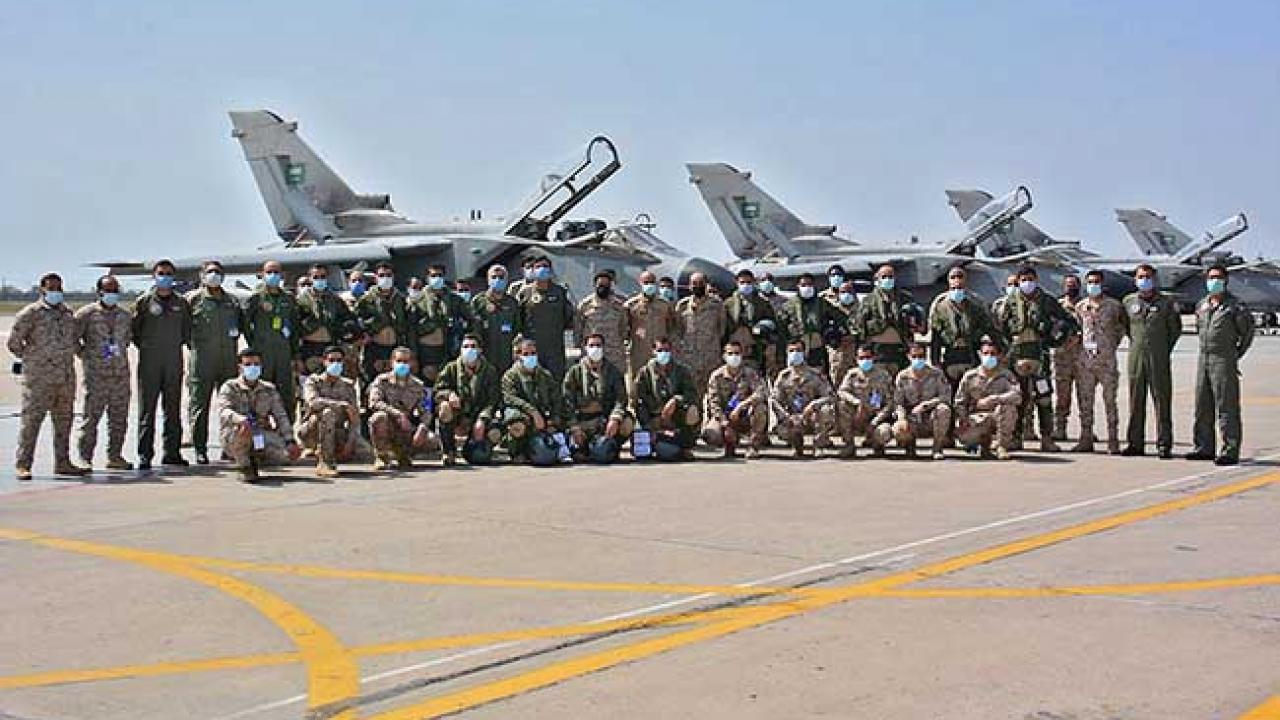 A Pakistan Air Force spokesperson said the participating air forces actively engaged in multiple missions across the spectrum of airpower.

He said the fourth edition of the exercise, which took place in Mushaf Air Base, involved synergetic employment of various assets including special forces to enhance coordination and harmony between ground elements and air component of the campaign. "The ACES Meet 2021-1 was aimed at mutual sharing of experiences through near-realistic and role oriented training," he added.

Saudi Arabia and the US brought combat aircraft and fairly large contingents of pilots and technical staff to the exercise.

The Royal Saudi Air Force (RSAF) contingent consisted of 180 officials, including pilots and technicians, who arrived with several Tornado multirole combat aircraft and the Lockheed C-130 Hercules. The United States Air Force (USAF) team comprised 70 members. The host used their F16 and JF17 fighter jets in the exercise.

Around 50 officials from Egypt, Jordan and Bahrain were in Pakistan as observers at the multinational air exercise.

Commanding operations officer of the Royal Saudi Air Force Lt. Col. Hamad bin Mohammed Al-Hajri said that the exercise were carried out in different stages, including planning and implementations of various air operations.
The purpose of the exercise was to maximise the combat readiness of all participant countries by providing them with a realistic training environment for air combat and counterterrorism operations.

"Pakistan Air Force was happy to share its experiences and expertise in the field of counter-terrorism operations with RSAF and the USAF," said Air Commodore Ali Naeem Zahoor, Base Commander PAF Base Mushaf. "At the same time, the exercise also provided a good opportunity for us for mutual learning … With the successful and meaningful conduct of exercise, we have consolidated our resolve, that we stand by each other as allies and friends," he added.

The participation of Saudi Air Force in the exercises is seen as a symbol of reassurance of the bilateral ties between the two countries.

Ambassador of Saudi Arabia to Pakistan Nawaf bin Saeed Al-Maliki, who attended the drill's closing ceremony as guest of honour, thanked PAF for arranging the exercise.

"Such exercises increased the comradeship and professional excellence of the participants," the envoy said.
(Pic courtesy : Ministry of Defense in the Kingdom of Saudi Arabia)

Stay up to date
Subscribe to the free Times Aerospace newsletter and receive the latest content every week. We'll never share your email address.