Spatial selected by Cheongju University to manufacture A320 door trainer
Spatial has been selected by Cheongju University to manufacture an A320 Door Trainer for use by Aero K.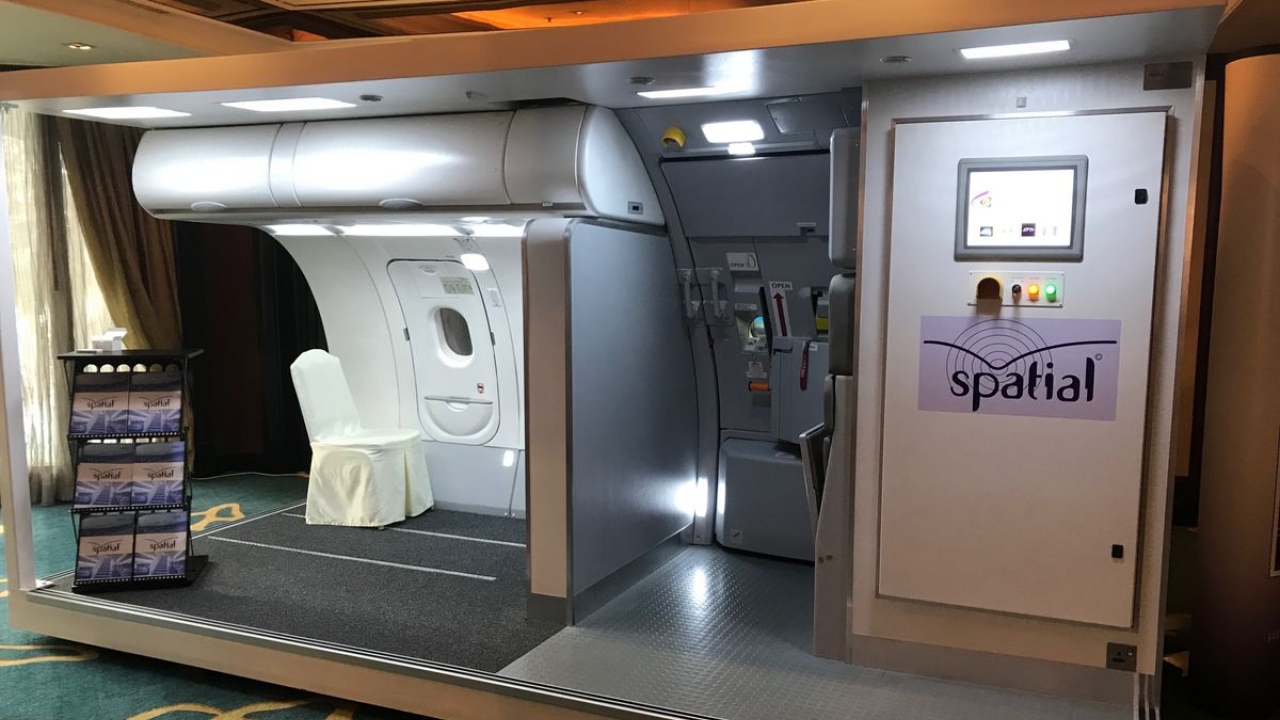 Aero K is a new South Korean Ultra Low Cost Carrier (ULCC) due to commence operations from Cheongju International Airport in 2020. The state-of-the-art Door Trainer will enable the airline's cabin crew to become completely proficient in the safe operation of A320 aircraft emergency exits and doors including procedures for normal, abnormal and emergency scenarios.

Simulated door malfunctions will include blocked door handle, power assist failure and slide auto-inflation failure. Visual systems installed on the main door to ensure a highly realistic training environment comprise water, fire, smoke, stairs and jet bridge amongst others. With a fully functional A320 over wing exit (OWE) installed, further training realism is provided via overhead stowage bins, attendant stations, flight attendant panel, two rows of passenger seating and a sound simulation system.

The simulated malfunctions and maintenance will be operated via an easy-to-use touchscreen Instructor Operator Station (IOS).

Marc Van den Broucque, managing director at Spatial, said: "It's tremendously exciting to be providing this training device to support one of the world's most promising new airlines. We remain totally focussed on manufacturing the industry's highest quality cabin crew training simulators."
Stay up to date
Subscribe to the free Times Aerospace newsletter and receive the latest content every week. We'll never share your email address.