Indian JV Company to Make Electrical Systems for T-7A Trainers
India-based Fokker Elmo SASMOS Interconnection Systems Limited (FE-SIL) will make electrical interconnections systems for the Boeing-Saab T-7A trainer aircraft.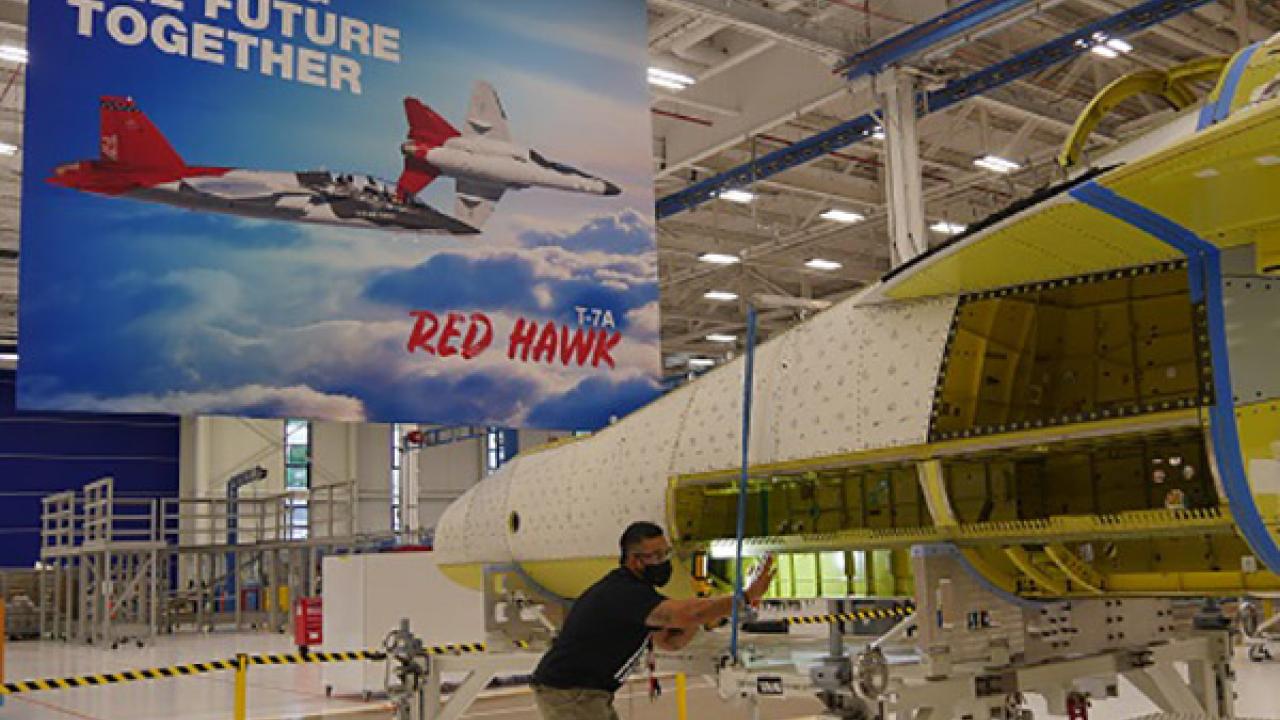 Under the multi million, multi-year contract from Saab, FE-SIL will deliver the required wiring systems for the advanced aircraft's aft fuselage.
The first EWIS ship-set is scheduled for delivery in 2022.
The T-7A Red Hawk is an all-new advanced pilot training system designed for the U.S. Air Force that will train the next generation of fighter and bomber pilots for decades to come.
Boeing and Saab have together designed, developed and built the new Advanced Pilot Training system. The trainer has a single engine, twin fin and a stadium seating that gives both the instructor pilot as well as the student pilot an excellent view from cockpit. T-7A is equipped with modern avionics, advanced display systems and embedded training.
Designed using a digital thread, the T-7A aligns with the U.S. Air Force's Digital Century Series strategy by enabling the integration of new concepts and capabilities faster and more affordably through virtual testing.
The Red Hawk builds off the legacy of the Tuskegee Airmen, paying tribute to the legends of the past and the heroes of the future, according to Boeing.
FE-SIL is a joint venture between GKN Aerospace and SASMOS HET Technologies Limited, located in Bangalore.
SASMOS CMD H G Chandrashekar said: "We are proud and delighted that Saab has shown confidence in FE-SIL's capability. We are excited to play a critical role in this programme and to be the long-term partner for the world's latest technology aircraft."
The T-7A went from concept to first flight in three years as a result of a "breaking the norm" paradigm that includes a modular design of the aircraft developed specifically for maintainers, highly immersive training and offloading of skills and advanced fighter-like performance features that are commensurate with today's 4th and 5th-gen fighter aircraft.
Ground-Based Training Systems, encompassing a full range of physical devices and instructional techniques, will prepare students for and supplement training conducted in the T-7A. The aircraft is a flexible, modifiable solution that adapts easily to people, software and systems so future technologies can be easily implemented, pilots can adjust to their personal preferences and the entire system can be applied to other missions. By adapting to changing technologies and learning methods, and by downloading more expensive training, the T-7A produces better prepared pilots in less time.
The T-7A's design includes provisions for growth as requirements evolve for additional missions such as an aggressor, light attack / fighter variant.
Michiel van der Maat, Vice President of GKN Aerospace Defense, said: "We are very proud of the expansion of our business relationship with Saab. "

Stay up to date
Subscribe to the free Times Aerospace newsletter and receive the latest content every week. We'll never share your email address.