Is the African aviation industry ready to adopt Blockchain technology?
Given the ever-growing global interest in blockchain within aviation, it is clear that this is more than just a passing trend for the industry. This is according to Maneesh Jaikrishna, Vice-President, India and Sub-Continent, Dubai, Eastern and Southern Africa SITA.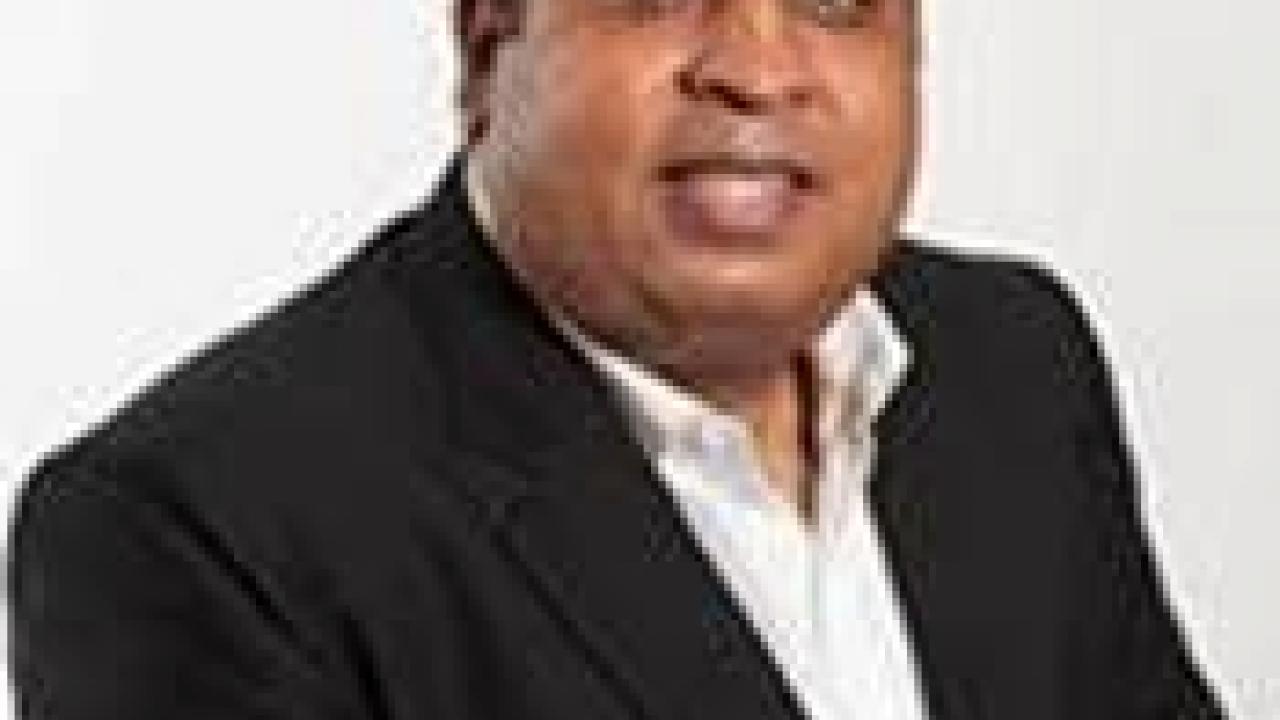 In his report, Jaikrishna says: The 2018 SITA Air Transport IT Insights report shows that 59% of airlines have pilot or research programs planned around blockchain for implementation by 2021, which is up from 42% in 2017. Similarly, airports also continue to experiment with blockchain with 34% planning R&D projects by 2021. The most commonly expected use of blockchain for both airlines and airports is to streamline the passenger identification process with 40% of airlines and 36% of airports saying this would be a major benefit.
At this point, the general feeling in an industry as interconnected as the air transport industry, blockchain holds tremendous potential to allow the various stakeholders to secure shared data while maintaining control. It is this potential that continues to drive the exploration of blockchain.
This is evident from the high level of interest that has been garnered by SITA's Aviation Blockchain Sandbox – a major industry research project to explore the potential of blockchain
Africa is predicted by the International Air Transport Association (IATA) to become one of the fastest growing aviation regions in the next 20 years with an annual expansion rate of nearly 5%. Despite it being a developing continent, blockchain technology could enable the leapfrog required to bypass several generations' worth of development to keep up with this growth. An earlier example of technological leapfrogging on the continent occurred in the telecommunications sector when fixed-lines were by-passed entirely for mobile phones.
There are, of course, a number of unique challenges that the African aviation industry is faced with, from a lack of infrastructure to governance issues. Some of these challenges, such as inefficient infrastructure and systems could be overcome with the adoption of blockchain, which brings added transparency and decentralisation.
Trials are now shifting from researching the technology itself to figuring out the potential business value of blockchain. This means that we are increasingly asking questions like "what new opportunity does it open up"; and "can we quantify the value of blockchain versus a traditional solution". In essence, we are moving away from general technology investigation towards exploring particular uses where blockchain delivers the biggest hit.
Broadly, these potential uses fit into three categories. Firstly, blockchain technology promises simplification, by reducing the time and effort in the, often manual or paper-based, way that the aviation industry currently operates. Ticketing, for example, could be completely tokenised with the implementation of blockchain technology, eliminating the need for paper tickets.
The second category of potential use is for increased legitimisation. By providing a trusted and transparent record of identity, qualification or activity, blockchain technology can create a greater level of shared visibility across the aviation industry. This is particularly profound for maintenance repair and overhaul.
Finally, blockchain's feature of storing all information on a digital ledger offers the opportunity for greater industry collaboration by establishing the "single source of truth" for shared data sets to facilitate better decision making across the industry.
A key point to consider for all of the aforementioned use cases is that there is a marked network effect in blockchain. Put simply, the more organisations that are collaborating on a single blockchain network, the greater the payoff will be for all participants. Up until now, the focus has been on whether we can tackle a business problem with blockchain, which we can establish with a relatively small representative sample of industry players.
However, if we want to move from possibility to feasibility, and prove that it is actually worth using blockchain, we need to scale up. When there are only five participants contributing data then we have already proven that the technology works, but none of the participants will gain much value. If, however, we expand the network so that there are 100 participants, while we have not proven anything new from a technical standpoint, we now have a single source of truth based on 100 contributors, which is something much more valuable.
Take SITA's FlightChain for example, here SITA Lab teamed up with British Airways, Heathrow, Geneva Airport and Miami International Airport to demonstrate how flight information can be stored on blockchain to provide a single source of truth and shared control of data by airlines and airports. Besides flight information, there are a number of areas like passenger counting/tracking, baggage, cargo, aircraft provenance and maintenance, identity management and loyalty in which we think blockchain may have a role to play.
Nevertheless, the growing list of use cases prove that blockchain is moving away from the hype and speculation of initial coin offerings (ICOs), towards more practical implementations. We can therefore expect that proof of concepts (PoCs) will become increasingly more business-focused as blockchain becomes more a part of a broader solution rather than an end in itself.
In conclusion, there are certainly undeniable benefits to implementing blockchain into broader solutions in the aviation industry – especially for developing continents like Africa. While not all markets are at the same point of readiness to adopt the available technologies, an opportunity exists for forward-thinking countries to build the technological infrastructure necessary to leapfrog them forward.
Stay up to date
Subscribe to the free Times Aerospace newsletter and receive the latest content every week. We'll never share your email address.