Inmarsat to reshape global aviation connectivity with next-generation GX satellites
Inmarsat has announced a contract with Airbus Defence &Space (Airbus) to develop a pioneering new generation of satellites for its Global Xpress (GX) network, which will mark a transformative step-change in inflight broadband capabilities for airlines across the world.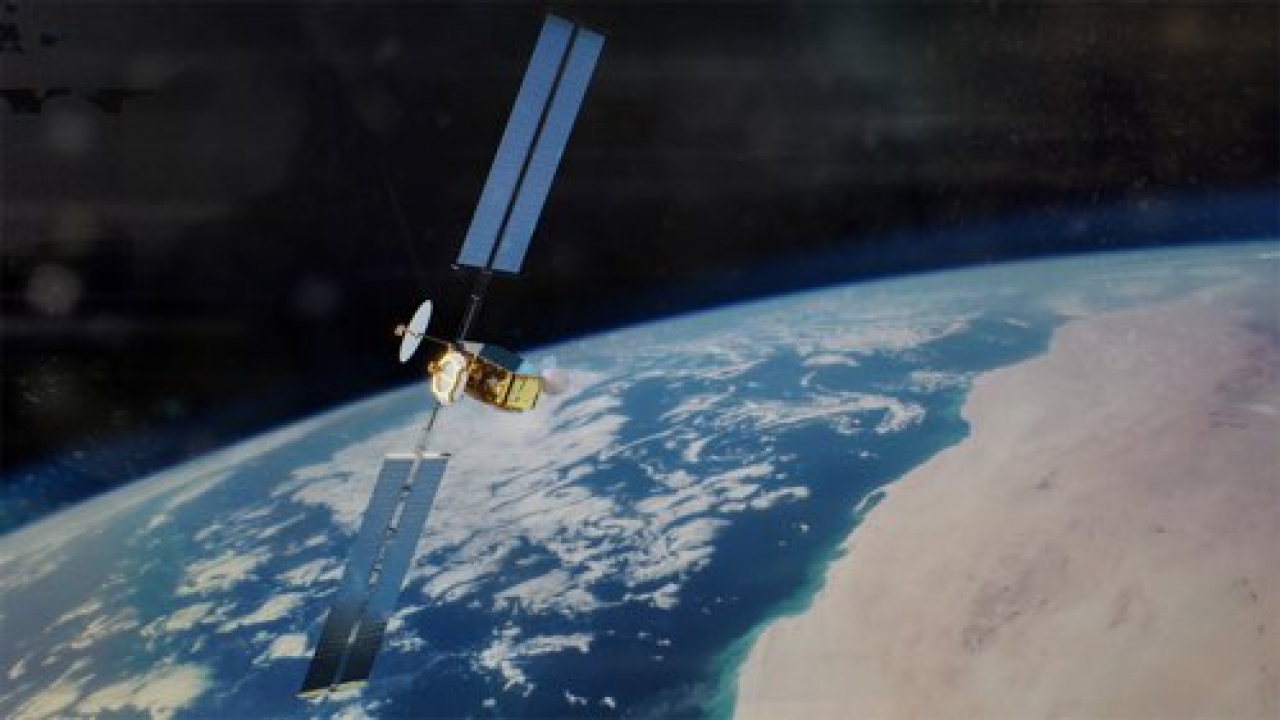 Airbus has been selected to deliver Inmarsat's newest fleet of satellites as part of a long-term strategy to develop the most agile, flexible, diverse and cost-effective constellation ever conceived. The satellites, named GX7, 8 & 9, are optimised for real-time mobility and feature thousands of dynamically-formed beams that direct capacity with laser-like precision over high-demand areas.

With focused, ultra-high-power capacity layered over high demand flight routes and airport hubs during peak hours, the satellites will revolutionise aviation connectivity. The network will immediately relocate capacity in line with real-time flight patterns, new airline routes andseasonal demand surges across the globe, future-proofing the ability for airline customers to invest in a consistently high quality of service for passengers into the future.

The network can rapidly grow capacity for customers through in-orbit repositioning or even launching a new satellite, making it perfectly suited to meet the aviation industry's ever-changing needs. In addition, each satellite will be equipped for remote upgrades to ensure the network remains at the cutting-edge of innovation.

Breaking from industry tradition to enable a faster response to growing customer demand, the next-generation GX satellites will be delivered significantly faster than traditional procurement lifecycles.

Philip Balaam, president of Inmarsat Aviation, said: "GX is the most advanced and agile satellite network ever conceived and no other provider has a clearer commitment to technology enhancements. Building upon our 40 year heritage in global mobile connectivity, the next evolution of GX is made possible by our investment in an infrastructure built specifically for robust and secure mobility – from high performance satellites, ground stations, hardware, software and cybersecurity, to our unrivalled partner ecosystem."
The new satellites are scheduled to launch from 2023 and build upon the existing GX high-speed global network, which consists of four satellites already in operation and three more being launched over the next three years, starting with the GX5 satellite later in 2019.

The GX network powers Inmarsat's award-winning GX Aviation inflight broadband, which has world-leading airline customers such as Lufthansa, Qatar Airways, Air New Zealand, Singapore Airlines, AirAsia, Norwegian, Avianca, Austrian Airlines, Eurowings, Citilink, Garuda and Philippine Airlines. The newly announced satellites provide backward compatibility, allowing existing customers to benefit from even greater capabilities of the GX network.

"Inmarsat pioneered an exciting new era for global inflight connectivity with the launch of GX Aviation and we are proud to once again be at the forefront of industry innovation with our game-changing new generation of satellites," added Balaam. "The next evolution of GX assures customers that their requirements will continue to be met, not only today, but into the next decade and beyond. It also demonstrates once again that we have the strategic vision, expertise and financial commitment to stay ahead of competitors."
Stay up to date
Subscribe to the free Times Aerospace newsletter and receive the latest content every week. We'll never share your email address.