Student of the Mars 2117 Programme to conduct experiment in zero gravity
The winners of the Mars 2117 Programme's initiative 'Zero Gravity competition', launched by the Mohammed bin Rashid Space Centre (MBRSC), will fly to Florida, USA, from 2 to 4 October, to conduct an experiment in zero gravity aboard a Boeing 727, which will be facilitated through Zero Gravity Corporation.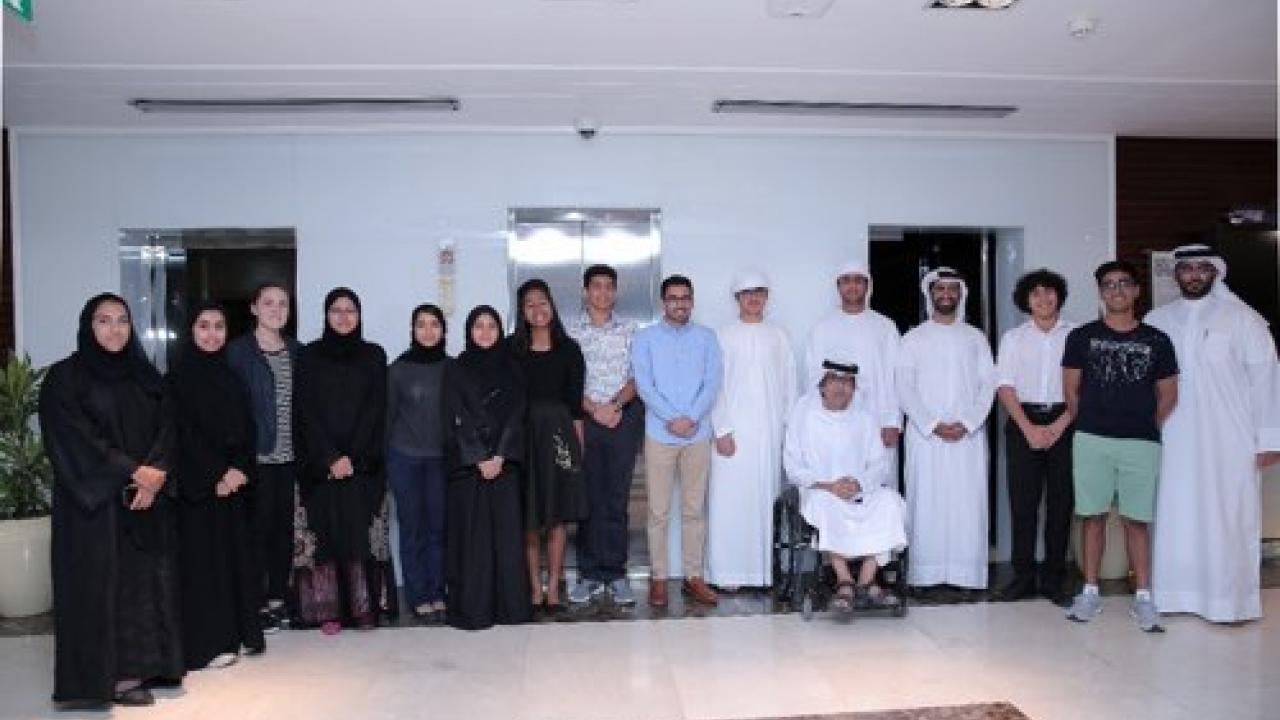 Through this journey, students will be able to conduct scientific experiments of their mini-projects and experience microgravity like astronauts do on the International Space Station (ISS). The group consists of 14 male and female students, aged 16 and above, from schools and universities in the UAE. They were selected following a competition announced by MBRSC, in May 2018, in cooperation with educational institutions and universities in the UAE. In addition, 10 engineers from MBRSC will participate in the experiment to allow them to conduct their own research.
Representatives from the German Aerospace Center (DLR) and the Massachusetts Institute of Technology (MIT) will also take part to conduct experiments with the engineers from MBRSC to share and enhance experiences.
Yousuf Hamad Al Shaibani, Director General of MBRSC said, "MBRSC is collaborating with renowned scientific organisations to develop ambitious programmes that have established the UAE's position among leading nations investing in space. The Zero Gravity Experience opens doors for participants to test an unrivaled experience through a flight aboard a Boeing 727, as part of the ongoing global initiative to support space research. MBRSC is involving a group of young space enthusiasts from the UAE to be part of the academic experience offered by Zero Gravity Corporation, to allow them to experiment on the mini-projects that they submitted for the competition".
Adnan Al Rais, Mars 2117 Programme Manager at MBRSC said, "MBRSC strives to encourage youth to participate in national space programmes. Our space programmes aim to prepare and train youth to serve future national space exploration strategies and initiatives. Participants will join a flight that simulates gravitational conditions through a series of manoeuvers that raise the front of the plane while flying at sharp angles. During the manoeuvre, the passenger tests 22 seconds of zero gravity. This experience is used to prepare astronauts for space travel in advance, before conducting space missions for the first time. It has also been tested by many scientists, such as Stephen Hawking".
The competition is an initiative part of the Mars 2117 Programme, which aims to build a human colony on Mars by 2117 and is funded by the ICT Development Fund of the Telecommunications Regulatory Authority (TRA).
Stay up to date
Subscribe to the free Times Aerospace newsletter and receive the latest content every week. We'll never share your email address.