Moon bases could be on the horizon
One of the founding fathers of the satellite industry says we can expect to see a lot more innovation in the space sector, including manned colonies on the moon and space stations that could be used as stepping stones for future Mars missions. Steve Nichols reports.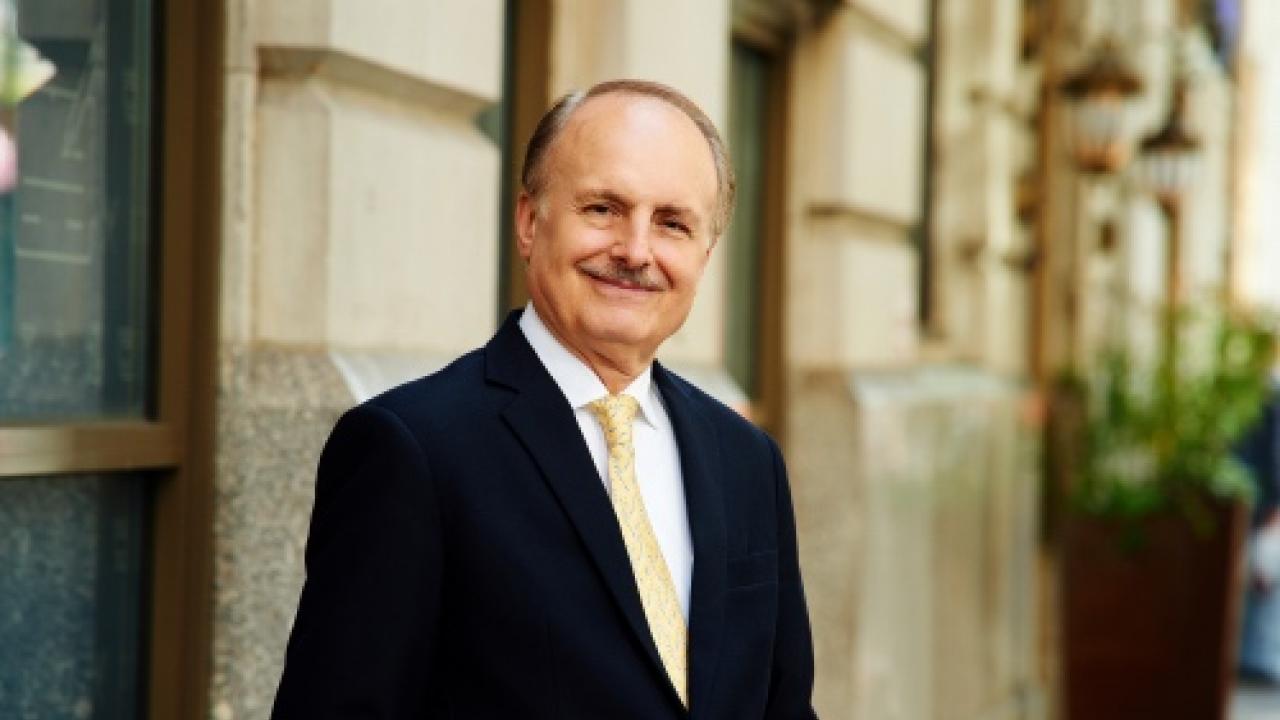 Dr Ramin Khadem, who helped to set up Inmarsat back in the 1980s and had 25 years' service with the company, now lives in the UAE. He says the discovery of water ice at the Moon's poles means we now have a source that could support life, or even be used to produce rocket fuel.
"There is now a huge opportunity to colonise lunar bases within the next 20 years and set up space stations at the Lagrange points between the Earth and the Moon," Khadem said.
The Lagrange points are those where the Moon and Earth's gravity balances so you have a stable orbit.
Khadem, a former chief financial officer with Inmarsat who was involved in its transition to a public company, now acts as a consultant to the space industry and is an independent board director for a number of enterprises.
He says this is also an exciting time for the satellite industry, with up to 11 different proposals on the table for mega constellations of low-Earth orbiting (LEO) satellites, plus rising interest in smallsats and cubesats.
So does he think these are a threat to the conventional geostationary satellite market?
"The order numbers for geostationary satellites are reducing and everyone wants to get into the smallsat business, so potentially it could be," Khadem said.
"It only takes three or four geostationary satellites to provide global operations, so your commitment is not huge. It is big, but it is not like the multiple billions required for comprehensive low-Earth orbit constellations."
For example, in 2015, OneWeb set a goal of building 900 satellites for $500,000 each or less, with the total estimated cost of building, launching and operating the constellation at $3.5 billion.
Speaking in September at Euroconsult's World Satellite Business Week conference, OneWeb president and chief operating officer, Eric Béranger, refused to confirm its satellite unit costs or total programme costs despite industry speculation that both have grown well beyond the starting estimates.
"We do not communicate about the overall cost of system," Béranger said during a panel discussion.
Béranger said the satellites are "below $1 million" per unit but wouldn't be drawn further.
Elon Musk's Starlink network, being developed by SpaceX, will comprise thousands of spacecraft providing a broadband internet service to people around the world, but will also likely cost "billions of dollars".
Khadem warns entrepreneurs that any scheme they come up with has to be sustainable financially.
"The question is as how many of these projects are really viable and how much money needs to be thrown at them, not to mention spectrum needs and coordination of its use worldwide," he said.
Khadem also says the UAE's space industry is a perfect example of what you can achieve if you are focused on what you want. He says it is an inspiration to Emirati youngsters and a beacon for the region.
"I was at a conference in New York recently and was amazed at the number of people who came up to me to talk about UAE's achievements and its future plans, including the 'Hope' Mars probe, which will study the planet when it arrives seven months after its launch in 2020," said Khadem.
"The UAE Space Agency was only set up in 2014, so this is an amazing accomplishment. It is an inspiration to young Emiratis and the science, technology, engineering and mathematics (STEM) opportunities available from this and the other projects are invaluable."
Khadem is no stranger to inspiring the next generation of space entrepreneurs. For several years he served as chairman of the board of trustees of the International Space University (ISU), based in Strasbourg, France and as chairman of Odyssey Moon Limited, the first team to register for the Google Lunar X Prize competition in 2007.

Stay up to date
Subscribe to the free Times Aerospace newsletter and receive the latest content every week. We'll never share your email address.