Middle East in key Kymeta sea-land-air connectivity target
The USA's satellite solutions provider Kymeta says the Middle East is shaping up as a key market for its mTenna high-throughput satellite connectivity terminal for which aviation grade solutions are expected by the end of the decade and commercial solutions will go to market in Q2 this year.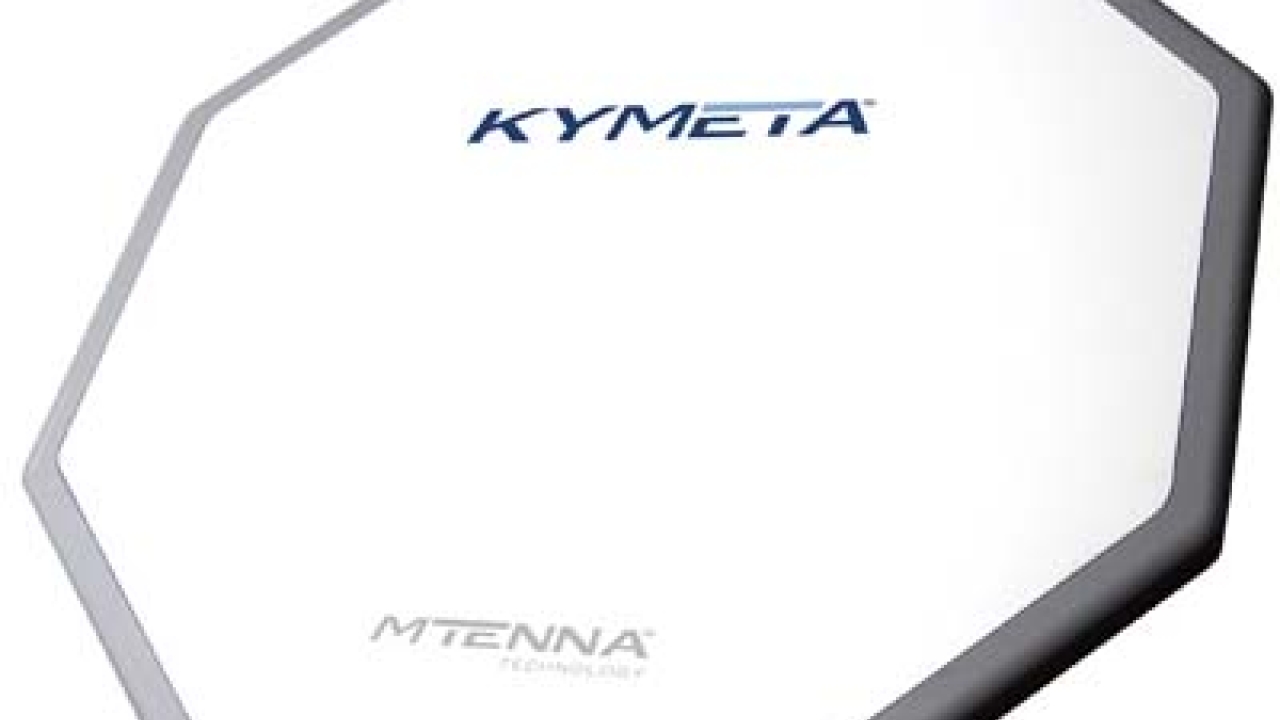 The company has been in talks with potential integrators at the Global Space Congress, which closed a two-day run in Abu Dhabi this week, with selection and appointments due by Q2, according to Tom Freeman, Senior Vice President Land Mobile Kymeta.
"There are around 150 integrators to choose from and we anticipate selecting around 10 and have a small number in place before the start of Q2," he said. "Ku providers will benefit from these kinds of solutions in various regions worldwide."
Kymeta is set to disrupt land and air connectivity with its mTenna terminal – which provides a hotspot on the move - which was born out of technology for the maritime sector. The company is now set to market the 70 cms terminal at US $39,500 – significantly cheaper than the average US $150,000 of its phased array competitors. "That competition also uses high amounts of energy, with solutions which are difficult to disguise and push out high levels of radiation," said Freeman.
The terminal, which is being marketed to the security and HNWI sectors, can be fitted to defence and conventional vehicles providing high throughput connectivity enhancing on-the-move security through better integrated audio, data and video communication allowing people to work on professional computing tasks even in remote areas.
"The Middle East is a big market because it's the intersection of wealth and security," said Freeman. At the Global Space Congress, Kymeta announced it will work with Germany's Aurum Security to deliver Kymeta mTenna connectivity to VIP and civilian armoured vehicles (CAV). "Now, CAV manufacturers and integrators will be able to deliver global connectivity, on the go, that their customers demand, without impacting the natural design lines of the vehicle," explained Freeman. "This means anyone from VIPs, to government officials, to royalty, will have access to high bandwidth connectivity that is invisible, secure and reliable wherever they go. It also provides access where terrestrial networks are unavailable and eliminates the threat of lost communication during catastrophes should terrestrial networks go down."
Commenting on the tie-up, Andre Unschakow, Managing Director, Aurum Security said: "Terrestrial cellular networks are easily disrupted and hacked leaving a convoy blind and vulnerable. Satellite systems are notoriously difficult to compromise and with Kymeta mTenna technology, we will be able to deliver secure, high-throughput, satellite-based internet access."
The small, lightweight, low power, flat-panel satellite terminal can fit invisibly between the headliner and roof of a variety of vehicles and Kymeta is so convinced of its potential in the Middle East that it's prepared to tailor to taste.
"We have design houses already talking to us about meeting sub-market needs. Requests have been made to illuminate the terminal with back-lighting so it becomes a sought-after accessory and it can be done. It looks cool and cool sells," said Freeman.

Stay up to date
Subscribe to the free Times Aerospace newsletter and receive the latest content every week. We'll never share your email address.