Living in the city...on Mars
The United Arab Emirates has aspirations that are literally out of this world when it comes to its space industry. In fact, as Steve Nichols reports, it has its eyes firmly fixed on Earth's nearest neighbour – Mars.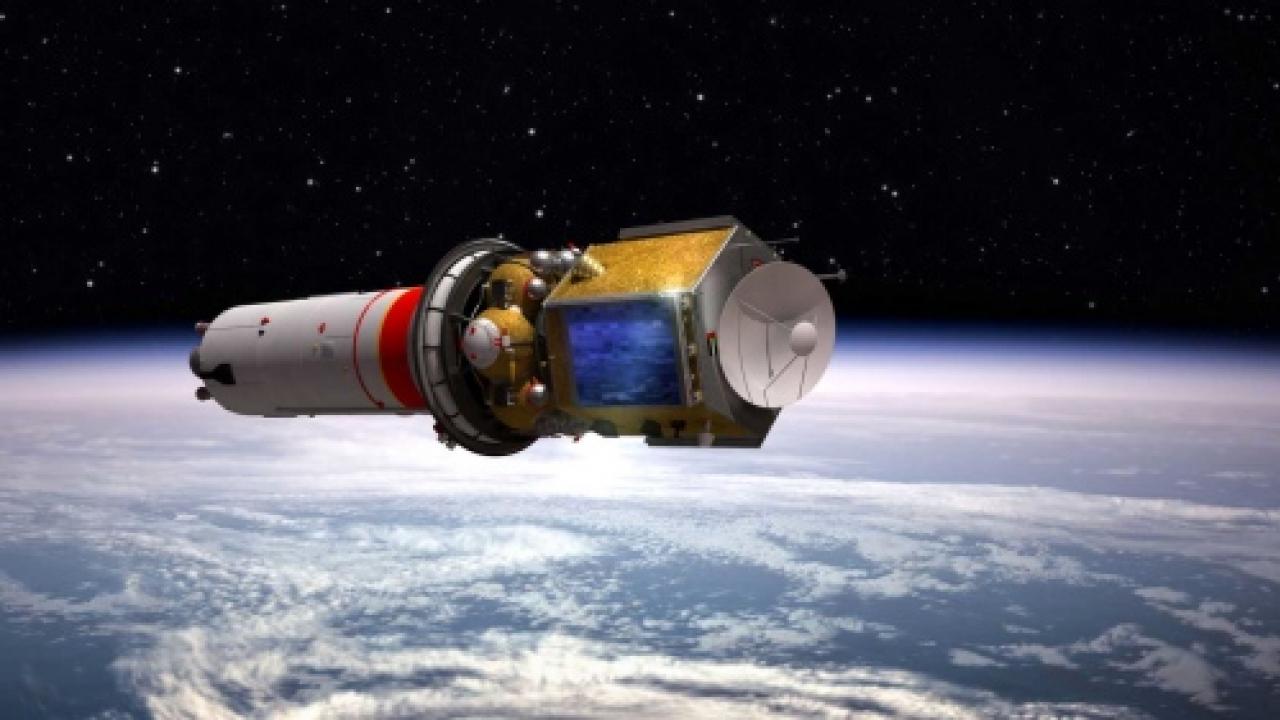 The UAE has declared that it aims to establish the first inhabitable human settlement on the Red Planet by 2117. The Mars 2117 project is set to be developed and executed in partnership with major international scientific research institutions.
But why Mars and why now?
His Highness Sheikh Mohammed bin Rashid Al Maktoum, vice president and prime minister of the United Arab Emirates and ruler of Dubai, said: "An Arab official once asked me about the target the UAE wanted to achieve from launching the first Arab probe to Mars. I told him, we want to send a message of hope to 350 million Arabs that we are capable of reclaiming our future."
Sarah Amiri, UAE Mars mission deputy project manager at the UAE's Mohammed bin Rashid Space Centre (MBRSC), and the recently appointed minister of state for advanced sciences, said that Earth and Mars have a lot in common, so understanding Mars is a vital step to understanding our own world.
But there is a lot to be done before Emiratis can set foot on the planet. Announced in 2014, the Hope Mars probe will launch in July 2020, arriving at the Red Planet seven months later after a journey of more than 60 million kilometres.
It should arrive in time for celebrations that will mark the 50th anniversary of the UAE's foundation.
Once in orbit, Hope, which was named after a public campaign, will explore the Martian atmosphere using scientific instruments that include visible, infrared and ultraviolet spectrometers.
Its data should help scientists build a holistic model of the planet's daily and seasonal cycles, and may explain why Mars lost a lot of its atmosphere to space.
Doctor David Brain, of the University of Colorado, said that understanding the Martian atmosphere better will go a long way to helping us predict conditions on up to 100 billion other planets in the Milky Way.
"We don't know much about the early life of Mars, but we do know that its atmosphere is now 95% toxic carbon dioxide at minus 55 degrees Celsius on an average day. The planet's low pressure means liquid water can't exist for more than a few minutes."
But making Hope a success won't be easy. MBRSC has to hit its launch target precisely if the spacecraft is to rendezvous with the Red Planet. Missing the deadline will mean the Earth and Mars will be moving away from each other, making the journey even more complex, or downright impossible.
Mars missions are statistically some of the hardest to accomplish. NASA figures show that 50% of them over the past 50 years have ended in failure. Many of these have occurred on missions that took upwards of 10 years or more to plan and design. So there is no room for complacency, especially as the UAE will have only had six years from conception to getting Hope into orbit around Mars.
There is also a wider goal behind both the Hope mission and Mars 2117 project – to inspire and develop youngsters in the UAE to become the next generation of scientists and engineers.
The Mars 2117 project is the final step in a long line of Mars-based science projects that include Hope and the building of a Dubai-based space habitat to simulate how the colonisation of Mars could work.
Omran Sharaf, project manager, Emirates Mars mission, MBRSC said: "Naming our 2021 probe mission to Mars 'Hope' sends an inspiring message to our young people.
"If we can reach Mars within 50 years you can do so much more than that.
"There are 100 million young people in the Arab region. You can either emigrate, which doesn't help the region, or stay and help us develop. The Mars 2117 project says to our scientists and engineers that we can guarantee you a job for 100 years."
He said that, in the past, the UAE has invested a lot in developing engineers, but there were fewer opportunities for scientists.
"These occupations complement each other," Sharaf said. "A creative and knowledge-based economy needs both.
"Since Mars 2117 was launched, we have had a team devoted to science, technology, engineering and mathematics (STEM) education. We have three universities now offering space and science courses and are seeing students opting for that over business courses."
HE Dr Ahmad Belhoul, minister of state for higher education and advanced skills and chairman of the UAE Space Agency, said: "We are now seeing rising interest in youngsters wishing to study STEM subjects.
"We recently held an event to encourage youngsters to think about STEM-based careers and had a target to try and attract 400 people. We eventually had more than 2,000 people attend. The momentum for STEM is there."
Sharaf agreed, adding that the successful colonisation of Mars would need secure supplies of food, water and energy.
"These are also exactly what we need in the UAE, so there is much cross-fertilisation. Whatever technology is developed for the Mars mission will benefit us as well," he said.
And, although the manned colonisation of Mars is still around 100 years away, the UAE is already planning how its explorers might survive in the hostile environment they will find on the Red Planet.
MBRSC has unveiled plans to build Mars Science City – a space habitat on Earth to mimic what life would be like on a manned mission to Mars.
The habitat, which will comprise a series of futuristic domes, is to be built next to MBRSC in Dubai and include a visitor centre and space museum.
Work on the AED500 million ($136m) Mars Science City has already started and will be completed in less than two-and-a-half years. The project includes specialised science laboratories for food, energy and water, as well as agricultural testing and studies about future food security. It will also contain a Mars museum.
Salem Humaid Al Marri, MBRSC's assistant director general for the science and technology sector, said: "The habitat will be able to support humans living in it in isolation for up to 12 months. It is a unique project and will form part of the Mars 2117 project to transport people to the Red Planet and establish the first mini city in the next century."
The city will sprawl across 177,000sqm and will explore and feature new ways to manage food, energy and water. UAE Prime Minister, His Highness Sheikh Mohammed bin Rashid Al Maktoum, described it as "an extraordinary national project".
It will also feature walls made with 3D printed sand gathered from the Emirates' deserts.
Reports say that researchers hope to build on work already completed on space agriculture involving plants such as lettuce, strawberries, and tomatoes – three foods already shown to have thrived when grown in space.
Al Marri said that he could envisage the first real habitats being delivered to Mars in the 2040-2050 timeframe.
But why do we need to leave Earth in the first place?
Speaking at the Dubai Air Show, Apollo 15 astronaut, Al Worden, said of Mars 2117: "A trip of a thousand miles starts with a single step. The Sun will have burned all its fuel sometime in the future – it will happen. We're going to have to find a liveable planet somewhere for when we can't live here any more.
"Mars 2117 is a mission for the whole world. The way we will get to Mars is to build on the work of people who are still youngsters today. The whole of humanity must unite for this task, which is a unique and worthwhile challenge."

Stay up to date
Subscribe to the free Times Aerospace newsletter and receive the latest content every week. We'll never share your email address.