Krimson Aviation bolsters management team
Krimson Aviation, the Addis Ababa-based flight support, charter and aviation consultancy, has added two new members to its team and has promoted another.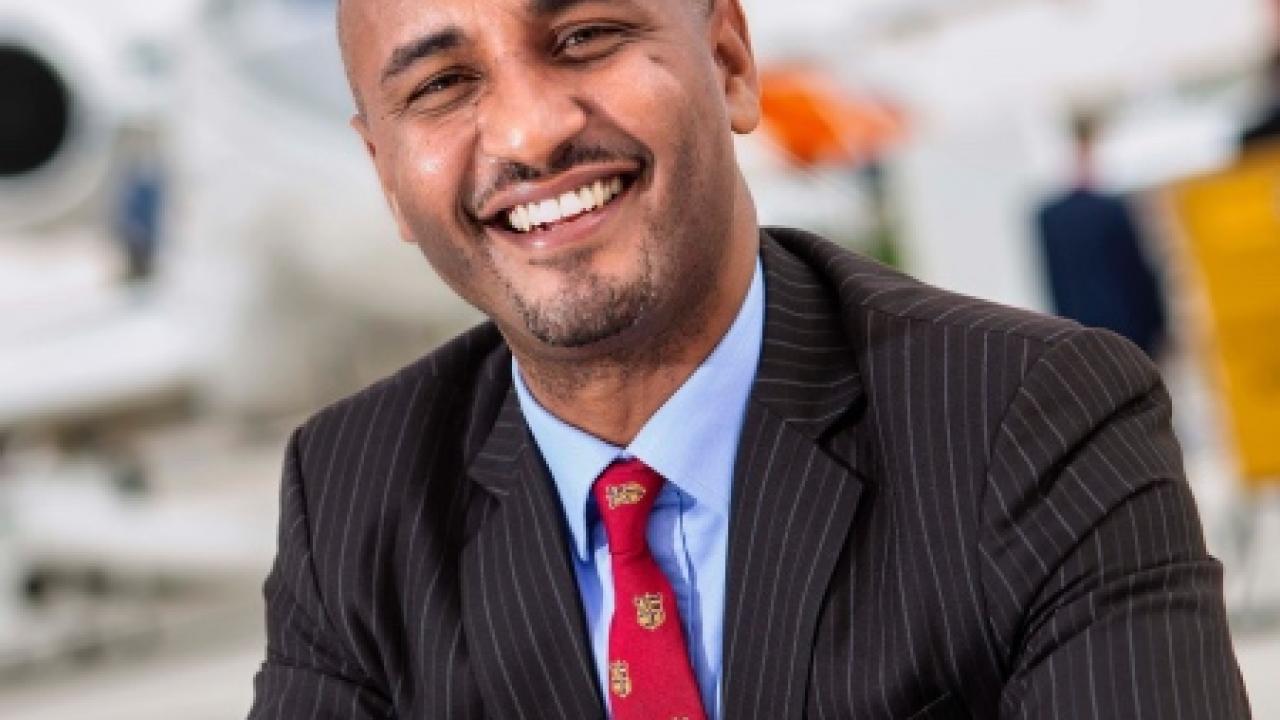 Krimson's CEO and Founder, Dawit Lemma said: "Our ambitions moving forward are aligned with building and managing the first dedicated business aviation FBO in Addis Ababa and with this team in place, Krimsn is perfectly poised for growth." Image: Krimson Aviation
Helina Teshome, previously Krimson's chief commercial officer is promoted to managing director. Teshome will be responsible for all business operations and providing strategic planning to Krimson's CEO and Founder, Dawit Lemma.
Teshome said: "I am grateful for Dawit's mentorship, and I look forward to optimising our team to ensure we reach our objectives and potential. The potential development and realisation of a Krimson FBO, bolstered by our flight support operations which cover the whole of Africa, remains my primary ambition."
Supporting Teshome in her new role is recently appointed Gideon Girma, who steps into the newly created commercial manager position. Girma joins Krimson following experience working at Ethiopian Airlines and Aeroservices where business development, client relationships, and management all fell within his remit.
Girma is responsible for heading up the marketing and communications division, direct sales, and co-creating and executing business development strategies while maintaining vendor-client arrangements and expanding Krimson's customer base. "I am thrilled to join Krimson Aviation and look forward to using my knowledge and experience to take the business to the next level as we grow in Africa and beyond," said Girma.
Michael Mesfin joins Krimson as koncierge services manager to head up the bespoke travel division, Krimson Koncierge.
Mesfin is responsible for the planning, direction, and coordination of the Koncierge operations. He said: "Ethiopia is fast becoming a destination for discerning travellers and I'm excited to be growing and marketing our services and positioning Ethiopia as a mainstream destination for the curious voyager. We already support flight and cabin crew, as well as passengers. It is a natural evolution to grow this part of our business."
Lemma added: "Our first five years focused on operations to establish Krimson as a one-stop shop for crew and passengers, while providing flight support, charter, leasing, MRO solutions, and aviation consulting. Now in Phase II, Krimson's focus is on major expansion projects and broadening our customer base in East Africa and beyond. Our ambitions moving forward are aligned with building and managing the first dedicated business aviation FBO in Addis Ababa and enhancing our service offering to better serve the aviation community. With this team in place we are perfectly poised for growth."
Stay up to date
Subscribe to the free Times Aerospace newsletter and receive the latest content every week. We'll never share your email address.