Key appointments for expanding Indian MRO
Air Works, India's largest independent MRO and diversified aviation services provider, which works extensively in the Middle East market, has announced two key appointments to its board of directors.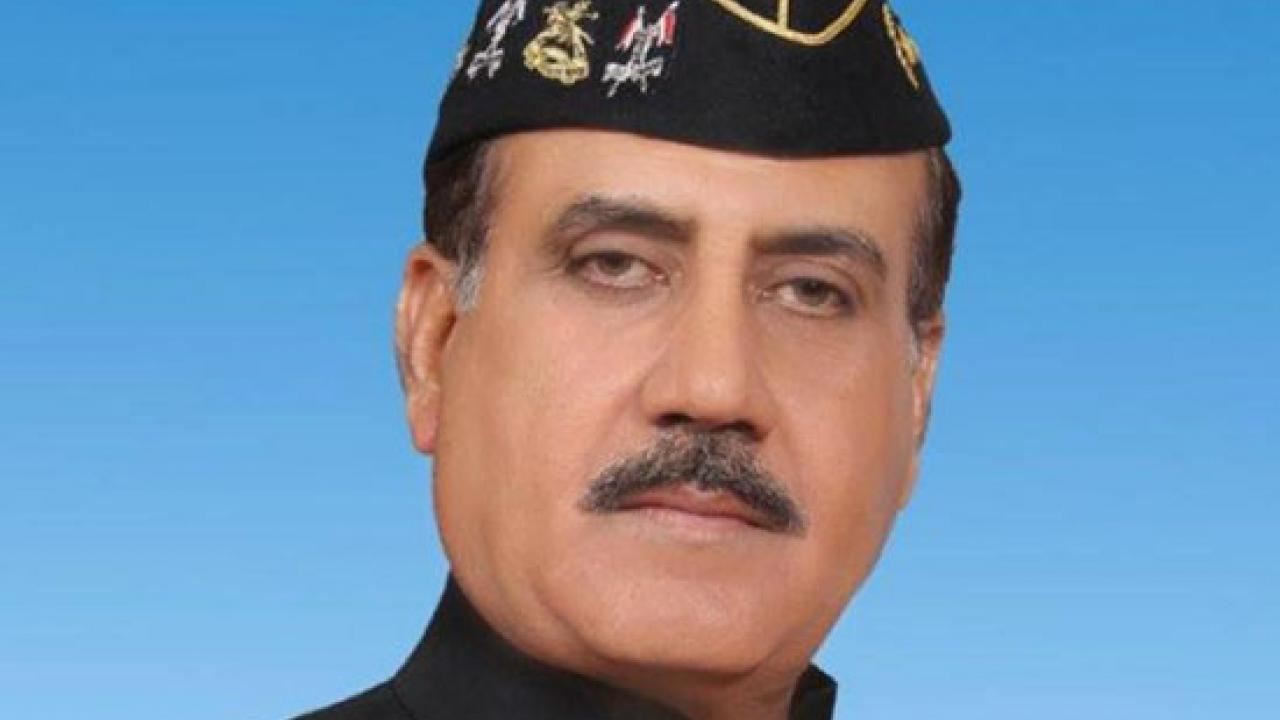 The new directors, Lt-Gen A K Singh (Ret'd) and Dr Haseen A Drabu, are expected to provide additional sector insight and administrative expertise at a time when the MRO industry is receiving unprecedented attention under India's new economic development strategy, Make in India.
In line with the initiative's objective of making India a base for both domestic and export operations, Air Works is pursuing contracts with airlines operating to or transiting India, highlighting the benefits of its EASA-certified operations in 27 locations.

Among its current Middle East and Asian customers are Qatar Airways, Gulf Air, Flydubai, and Cathay Pacific and its subsidiary Dragon Airlines. Services provided cover technical handling and line maintenance for a variety of aircraft types, including Boeing 737s and Airbus A350s.

Lt-Gen Singh's long and distinguished career in the Indian Armed Forces culminated in his service as GOC in C Southern Command. He is one of the few officers to have trained with both NATO and Warsaw Pact at the height of Cold War. After leaving the military, he served as Lt Governor of the Andaman and Nicobar Islands, and concurrently Puducherry.

Right: Lt-Gen Singh (Image: Air Works)

He has also been a member of Prime Minister's Team India, as well as a member of the National Development Council and Inter State Council.

Commenting on his appointment, Lt Gen Singh said: "I am excited to join Air Works, an institution that has served the nation and the aviation sector for the past 70 years. This marks my first step into the pulsating world of aviation and I look forward to working closely with members of the board as well as the leadership to deepen key relationships and enhance the growth, performance and position of the organisation.

"Despite forming the backbone of Indian aviation, MRO services and aviation engineering/ maintenance have always been away from the limelight. However, given the strength of India's domestic aviation market, the current global circumstances have brought forth the urgent need for the country to be self-reliant or Atmanirbhar, as pointed out by our Prime Minister. It is good to see the government taking strategic measures that will not only give the MRO sector its long-pending recognition and stature, but will also lend it a position of strength to fulfil the government's ambition of making India an MRO hub while simultaneously providing extensive employment opportunities to youngsters."
Below right: Dr Drabu (Image: Air Works)
Dr Drabu is a noted economist and policy-maker. He has been an advisor to institutions and corporates on issues such as macro and monetary policy, banking and finance operations, fund management, corporate investment, and governance advisory. He has worked as a lawmaker and a policy planner. Most recently he was the finance minister of the State of Jammu and Kashmir (now a Union Territory). As a member of the GST council, his contributions have been widely acknowledged.

Dr Drabu has also served as chairman and chief executive of the J&K Bank Ltd from 2005-2010. Earlier, he was involved with economics and policy making in India with the Tenth Finance Commission, Economic Advisory Council of the Prime Minister and the Planning Commission of India.

"I see Air Works as a model enterprise, not only for the Indian aviation ecosystem of which it is a quintessential part, but for business in general," said Dr Drabu. "The company has had a rich legacy, and a richer brand equity build on performance and values.

"As such, notwithstanding the ongoing circumstances, it is uniquely positioned to be the key player in making India an MRO hub. I am keen to engage with other members of the board and the Air Works management to help realise their collective vision and ambition."

Welcoming his new board members, managing director and chief executive D Anand Bhaskar said both brought rich experience and expertise to Air Works. "Dr Drabu's addition to the Air Works board is extremely well-timed," he said, and will have "an invaluable bearing on Air Works' overall business strategy and destiny, in light of the unprecedented fluctuation in the economic scenario and the current state of Indian aviation due to Covid-19.

"I am delighted to welcome Lt-Gen Singh to the Air Works family. Not only will his military and public office experience strengthen our corporate governance but his presence will also help us in achieving a stronger alignment between our various service offerings for our customers, including the defence services.

"I am sure that his sharp insights will be of immense value in ensuring the fulfilment of our strategy, including our key objective of making Air Works the largest and most preferred MRO in the entire South Asian region."

Air Works, which celebrated its 70th birthday earlier this year, has operations at 27 locations in India and employs more than 1,300 skilled staff, serving civil and military customers including global OEMs, airlines, business aviation operators, lessors as well as the Indian defence services.

It serves domestic and international customers with MRO, line maintenance, interior and exterior finishing, avionics upgrades and retrofits, maintenance training (Part 147) and lessor management services.
Stay up to date
Subscribe to the free Times Aerospace newsletter and receive the latest content every week. We'll never share your email address.