Safran to provide complete nacelle for Gulfstream's G700 business jet
Safran Nacelles has confirmed its Tier 1 supplier role for the complete nacelle on Rolls-Royce Pearl 700 turbofan engines that power Gulfstream Aviation's G700 business jet, which was unveiled at this week's 2019 NBAA Business Aviation Convention & Exhibition in Las Vegas, Nevada.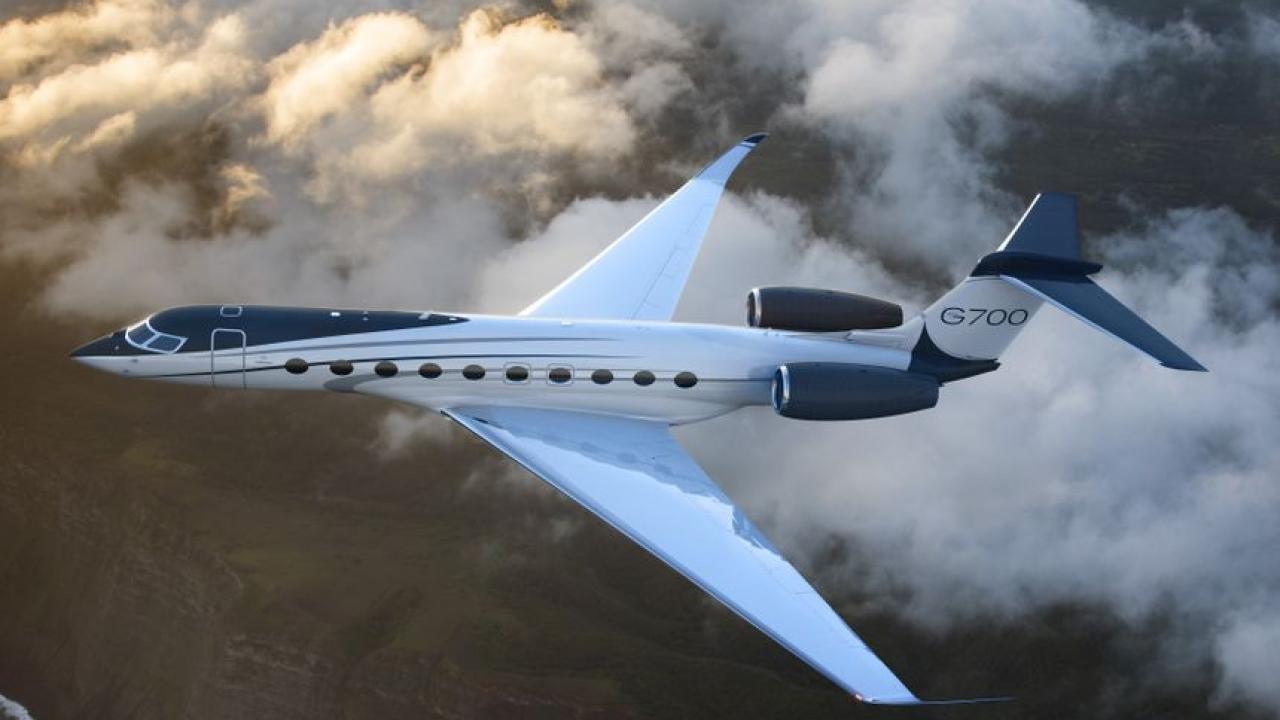 In developing and delivering the advanced nacelle, Safran Nacelles reinforces its position as a supplier of choice for medium- and large-sized business jets, applying the company's expertise in areas that range from engine nacelle design and integration to the use of composite materials and acoustic treatment in their manufacture and thrust reverser system integration.

"With the Pearl 700 nacelle now in production, Safran Nacelles confirms its strategy to be the supplier of choice of complete nacelles for business aviation," said Cédric Goubet, Safran Nacelles' Chief Executive Officer. "This parallels Safran Nacelles' current role as the nacelle supplier for commercial aviation with such aircraft as the Airbus A380, A320neo, and A330neo. We are proud to take this new step in business aviation with Rolls-Royce and Gulfstream, and to be part of the Pearl 700-powered G700 – a magnificent airplane that will expand further their tremendous legacy in this market."

Safran Nacelles supplies the G700 business jets' nacelles to Rolls-Royce as the Pearl 700 engine manufacturer. Primary elements of these nacelle are the air inlet with a deep liner for acoustic attenuation and fan blade stabilization; extended composite fan cowl doors up to thrust reverser doors that provide excellent aerodynamic shape as well as resistance to heat and fire; Safran Nacelles' proven two-door "Butterfly-type" target door thrust reverser, which incorporates additional aerodynamic refinements; and the apron component, serving as the mechanical and electrical interface between the engine/nacelle and the aircraft

"Safran Nacelles and Rolls-Royce have created a high speed aerodynamic nacelle design, that is top of the class," explained Colm Golden, Programme Director NPI – Business Aviation at Rolls-Royce. "With its optimized integration, we are able to incorporate a larger-diameter fan in the nacelle's ultra-slim aero lines. The result is a highly efficient propulsion system that contributes to the G700 business jet's excellent performance."
Stay up to date
Subscribe to the free Times Aerospace newsletter and receive the latest content every week. We'll never share your email address.