Rolls-Royce starts testing most powerful hybrid-electric propulsion system
Rolls-Royce has started testing the first elements of the most powerful hybrid-electric aero power and propulsion system in aerospace at a newly-renovated testbed.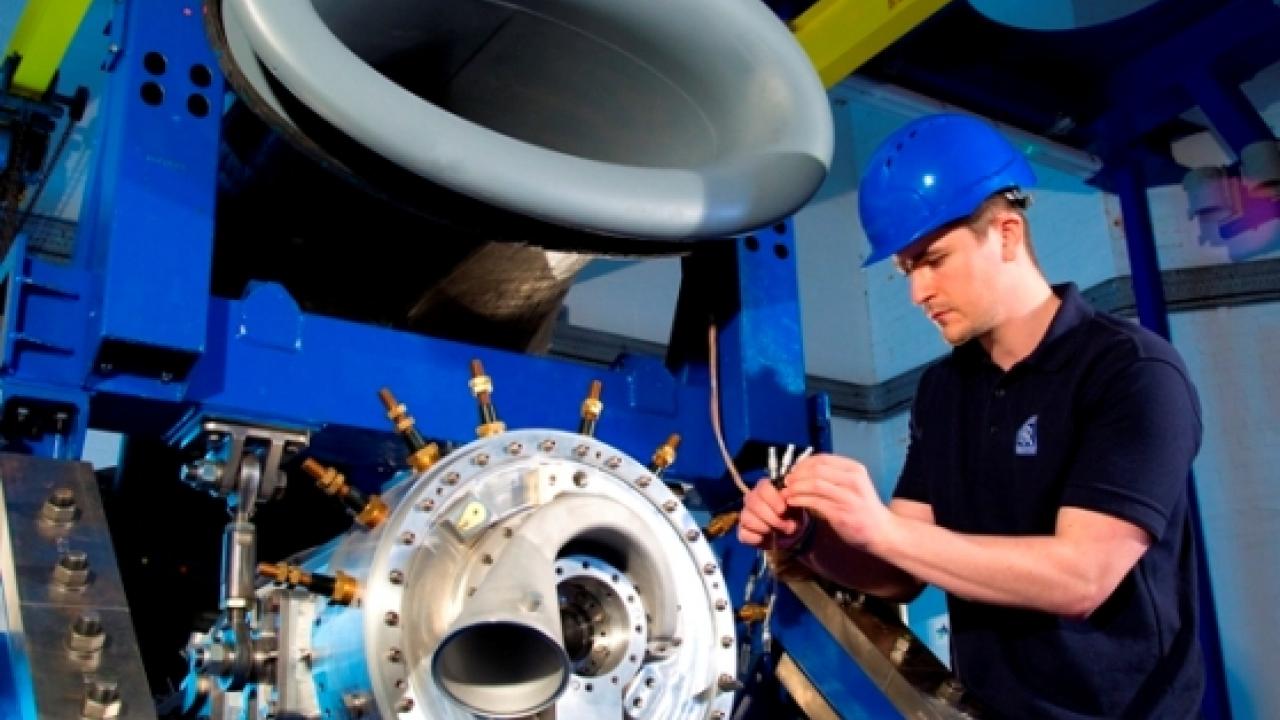 Image: copyright Rolls-Royce

The tests are part of the 2.5 megawatt (MW) Power Generation System 1 (PGS1) demonstrator programme, for future regional aircraft.
Rolls-Royce has begun testing the AE2100 engine element and specialist controls and thermal management system, supported by a system integration generator, at our Testbed 108 in Bristol, UK.
Later this year a fully operational generator and a 3,000-volt power electronics system, currently completing testing at Rolls-Royce's facility in Norway, will be brought together to start full PGS1 system testing. The generator can be used either for hybrid-electric propulsion systems or as part of a "more-electric" system for larger aircraft.
PGS1 forms an important element of Rolls-Royce's sustainability strategy, which includes developing innovative electrical power and propulsion systems, as well as further improving gas turbine performance and promoting the use of Sustainable Aviation Fuels.
Alan Newby, Director Aerospace Technology and Future Programmes, Rolls-Royce, said: "This is an important milestone, we are bringing together a system that promises to be truly ground-breaking in the world of aviation. We know that in a post COVID-19 world people will want to connect but do so more sustainably. Electrification offers a new way to power short-haul aircraft and we want to be at the forefront of pioneering this technology.
"Our PGS1 tests will lead the way in finding out what this new generation of hybrid-electric propulsion system is capable of delivering. Roughly the size of a large suitcase, our generator needs to produce enough electricity to power around 2,500 homes and do so continuously. By doing these tests we will find out if this is physically and technically possible."
Once ground tested, PGS1 will then provide a technology basis for any future hybrid aircraft programme requiring MW power.
Stay up to date
Subscribe to the free Times Aerospace newsletter and receive the latest content every week. We'll never share your email address.