Rolls Royce: Engine preservation plan provides runway for smooth take-off
Teams across the world are providing Rolls-Royce customers with the individual support they need to protect their aircraft engines in readiness for a return to the skies.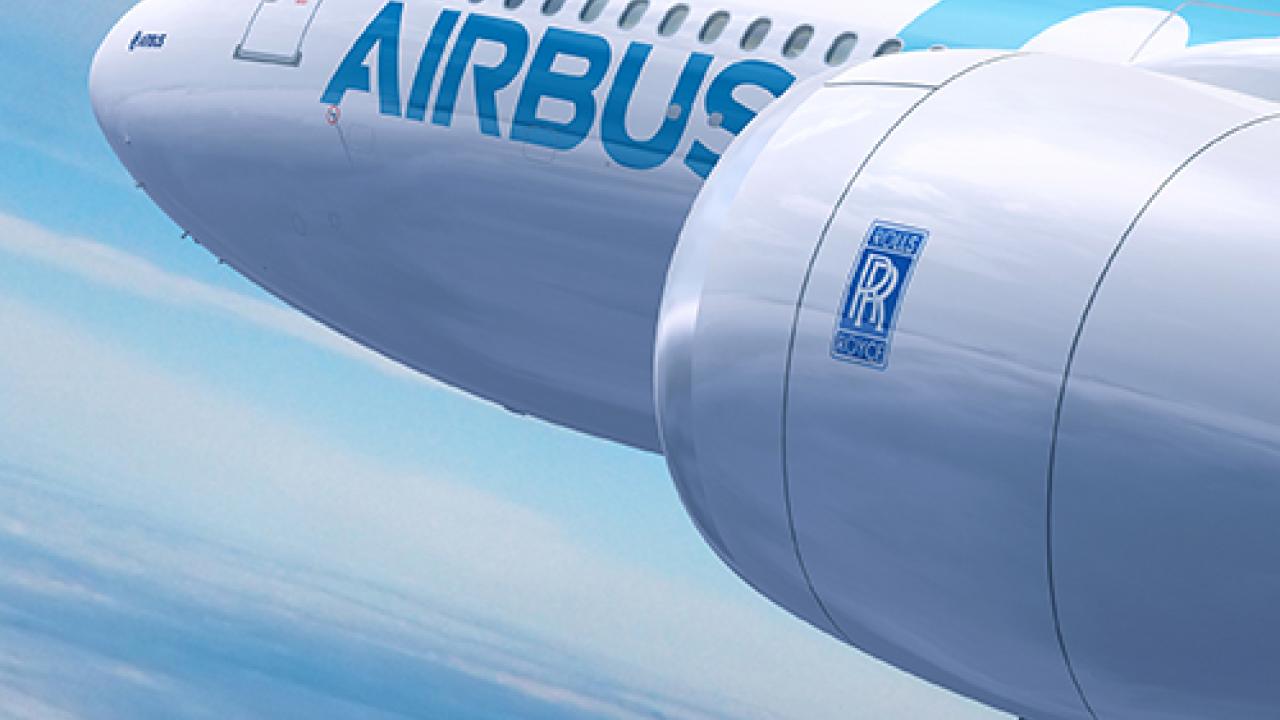 Rolls Royce said: "With many of the world's airlines and business jet operators temporarily grounding their aircraft as a consequence of the global Covid-19 pandemic, a careful and structured approach to engine preservation is vital to ensure peak performance is maintained once more normal service resumes.
"During the crisis, Rolls-Royce is supporting customers by providing them with expert advice on how to prepare for extended periods of engine downtime and how to make sure their engines are fit to fly once they take to the skies again. This process requires careful compliance with technical procedures to ensure that operators are able to maximise the flying potential of their engines without delay, and to avoid any maintenance liability for preservation-related deterioration. This applies to all types of aircraft engines used for commercial and business aviation."
Similarly, the de-preservation of engines is another area where Rolls-Royce offers customers careful guidance in putting the right process in place to ensure a smooth take-off.
According to Dr Christopher Lobley, Rolls-Royce Chief Lifecycle Engineer, the support team at the Availability Control Centre (ACC) in Derby remains fully operational 24-7. They are working with a network of engineers across the globe and with many of the world's major carriers to improve preservation procedures by standardising materials and introducing alternative methods to meet individual airline needs
Dr Lobley said: "Time spent preparing an engine for a period of extended shutdown will yield dividends when the aircraft re-enters service. Temperature and humidity are key factors, so minimising the impact of the environmental conditions is a key priority."
Check list for preservation
In the same way that aviation is governed by procedures and check lists with the aim of ensuring safety, a similar approach applies to aircraft when they are on the ground, especially for an extended period. So too for when they return to the skies.
Basic steps for engine preservation include the correct installation of inlet and exhaust covers, which prevent windmilling, the ingress of sand or animals, and potential foreign object damage. Applying these procedures for regular engine running will also help to combat the effect of moisture penetration into engine components including the oil and fuel systems.
Cloud-based tech enables risk mitigation
Central to the success of Rolls-Royce's customer care strategy for engine preservation and de-preservation is a clear understanding of individual needs based upon dialogue and feedback. Peter Breitzmann, Head of Services Engineering at Rolls-Royce North America, said: "Communication with our customers is critical at any time, but given the current practical constraints, having a clear plan which is delivered and monitored through cloud-based technology is essential. This enables our three-stage approach covering Parking, Managing Parking, and Return to Flight phases. All of this is carefully monitored to mitigate risk of compliance using our proprietary Engine Preservation Dashboard."
The dashboard is informed by data drawn from Cirium, iAuditor, Maximo, and EHM packages which in turn illuminates traffic light alerts reflecting an engine's maintenance needs. This informs an Action Plan where engineering service interventions can be brought to life around the world.
New collaborative work practices made possible through IntelligentEngine vision
Wherever aircraft are currently parked and for whatever duration, Rolls-Royce has established an efficient solution for engine inspections and customer care. Extraordinary times have called for increasing and evolving the use of the new digital tools already pioneered as part of Rolls-Royce's IntelligentEngine vision.
Many businesses have had a steep learning curve in identifying methods to allow successful remote working, but Rolls-Royce had already been using a new collaboration tool where still pictures and video imagery from a probe inside the engine can be shared between a customer and its engineering teams. It is ideal for times when a specialist Rolls-Royce engineer cannot be on site, allowing customers to continue to benefit from teams' expertise remotely.
Whilst it is difficult to predict when airlines will fully return to the skies, Rolls-Royce's dedicated engineers both at the ACC and in the company's network of Customer Regional Teams around the world remain fully accessible throughout. The same level of support will remain on hand to offer guidance on the critical issue of engine de-preservation and re-entry into service once conditions allow.
Stay up to date
Subscribe to the free Times Aerospace newsletter and receive the latest content every week. We'll never share your email address.