Rolls-Royce conducts first tests of 100% SAF for business jets
Rolls-Royce has conducted the first tests of 100% Sustainable Aviation Fuel (SAF) in a business jet engine, as part of its ambition to play a leading role in enabling the sectors in which we operate reach net zero carbon by 2050.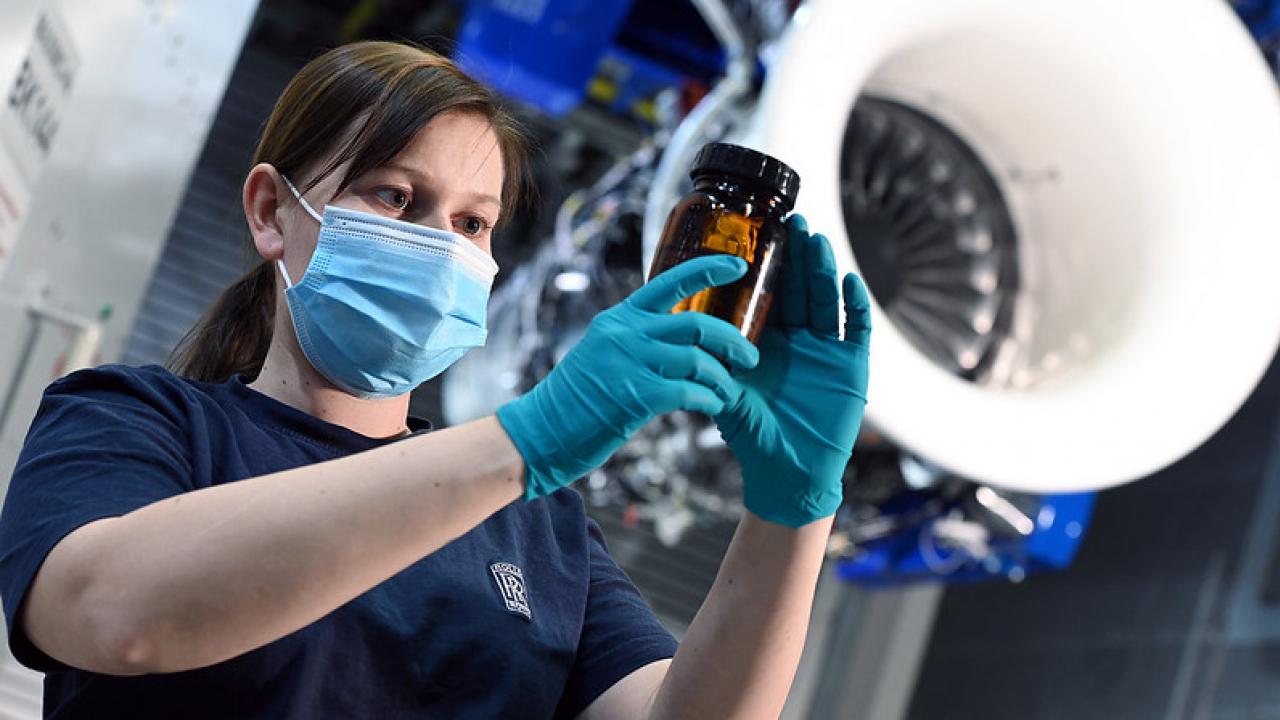 Rolls-Royce conducts first tests of 100% SAF for business jetsImage: Rolls-Royce
The tests on its latest business aviation engine in development, the Pearl 700, in Dahlewitz, Germany, come just weeks after unblended SAF was successfully used for the first time in engine ground tests on a Trent 1000 engine in Derby, UK.
The test demonstrates the company's current engines for large civil and business jet applications can operate with 100% SAF as a full "drop-in" option, laying the groundwork for moving this type of fuel towards certification. At present, SAF is only certified for blends of up to 50% with conventional jet fuel and can be used on all current Rolls-Royce engines.
The SAF that was used in the tests was produced by low-carbon fuel specialist World Energy in Paramount, California, sourced by Shell Aviation and delivered by SkyNRG. This unblended fuel has the potential to reduce net CO2 lifecycle emissions by more than 75% compared to conventional jet fuel, with the possibility of further reductions in future.
Dr Joerg Au, chief engineer – business aviation and engineering director Rolls-Royce Deutschland, said: "Sustainable aviation fuels have the potential to significantly reduce the carbon emissions of our engines and combining this potential with the extraordinary performance of our Pearl engine family brings us another important step closer to enabling our customers to achieve net zero carbon emissions."
Stay up to date
Subscribe to the free Times Aerospace newsletter and receive the latest content every week. We'll never share your email address.