Fahari pilots new approach to Kenya's wildlife census with UAS
Over this past week, Fahari Aviation, a subsidiary of Kenya's national carrier, Kenya Airways has been demonstrating how drones can add value to society by participating in the Tsavo Ecosystem Wildlife Census that ends today.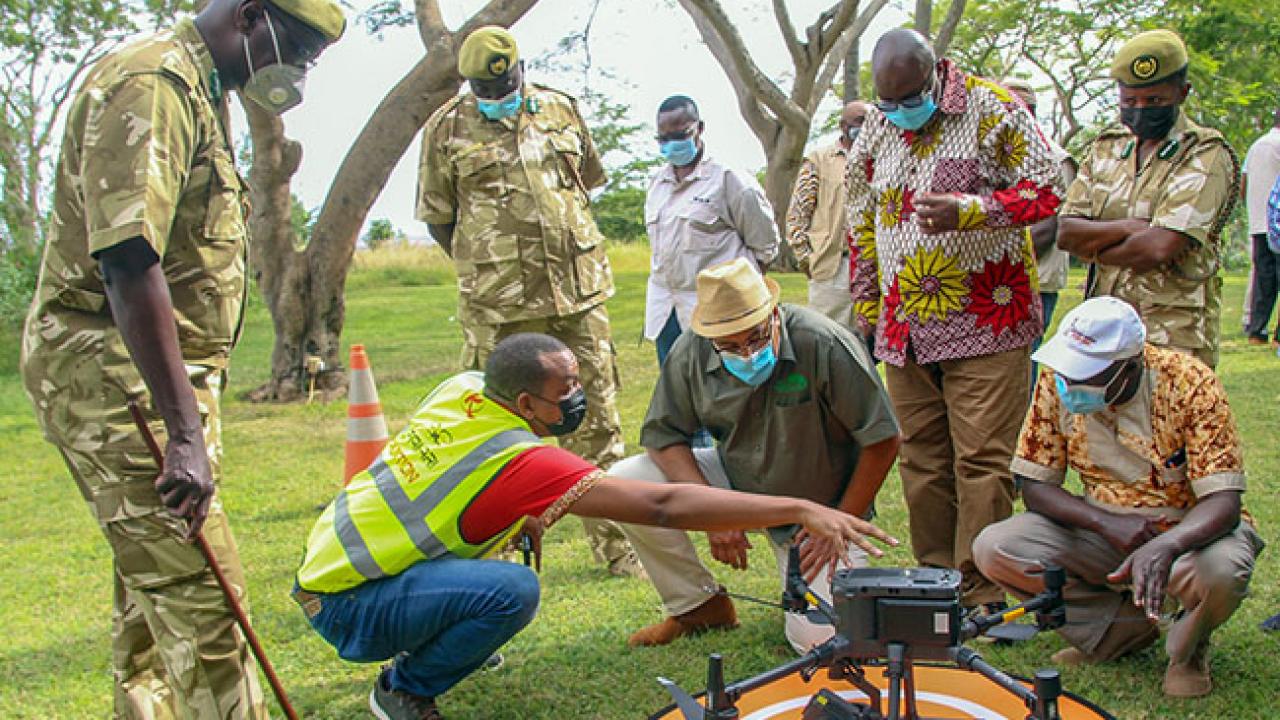 Fahari Aviation's drones and crew piloted the use of drones in the exercise that aims to establish a national baseline of wildlife populations and their distribution in Kenya.
The census was coordinated by the Kenya Wildlife Service (KWS) and the newly established Wildlife Research and Training Institute (WRTI) with financial support from the national government.
Fahari Aviation aims to pilot the beneficial use of drones and unmanned aircraft in supporting vast ecosystems and wildlife conservation efforts. This includes their cost effectiveness in operations while still achieving the desired results of data output.
Kenya Airways CEO, Allan Kilavuka, said: "The use of drones and unmanned aircraft has proven feasible in many different fields of application. The omni-purpose nature of these vehicles has provided opportunities to create impact on various uses. Through Fahari Aviation, we aim to furnish new dimensions to the use of aerial counting and wildlife monitoring methods in a cost effective and efficient manner."
That is good news for those involved in the wildlife protection services. The Director-General of the KWS, Brig. (Rtd) John Waweru, said: "In order to facilitate sustainable conservation and management of our wildlife, monitoring populations is a major prerequisite. This census will therefore provide information on the current status and distribution of wildlife. Further it will aid in identifying threats to the vast but threatened wildlife populations and support decision making process in conservation and tourism sector. Through Fahari Aviation, we look forward to working with Kenya Airways and further the use of drones and unmanned aircraft in wildlife conservation efforts."
The national census will count terrestrial, fresh water and marine mammals, key birds (ostrich, kori bastards and other threatened birds), endangered primates (Tana Mangabey and Tana red colobus), threatened amphibians and reptiles (crocodiles) in the 47 counties. The specific terrestrial mammals to be counted will include elephant, rhino, giraffe, buffalo, lesser kudu, greater kudu, eland, common zebra, Grey's zebra, Grant's gazelle, Thomson's gazelle, hirola, gerenuk, sitatunga, bongo, kongoni, impala, hippopotamus, and warthogs.

Fahari Aviation and the KWS in the field for the drone survey work. (Image: Fahari Aviation/Twitter)
Stay up to date
Subscribe to the free Times Aerospace newsletter and receive the latest content every week. We'll never share your email address.