Demand for FAI Air Ambulance's corona transport
FAIs air ambulance division has been operating at maximum capacity to meet the high number of requests for repatriation and medevac flights, including difficult destinations such as South Sudan.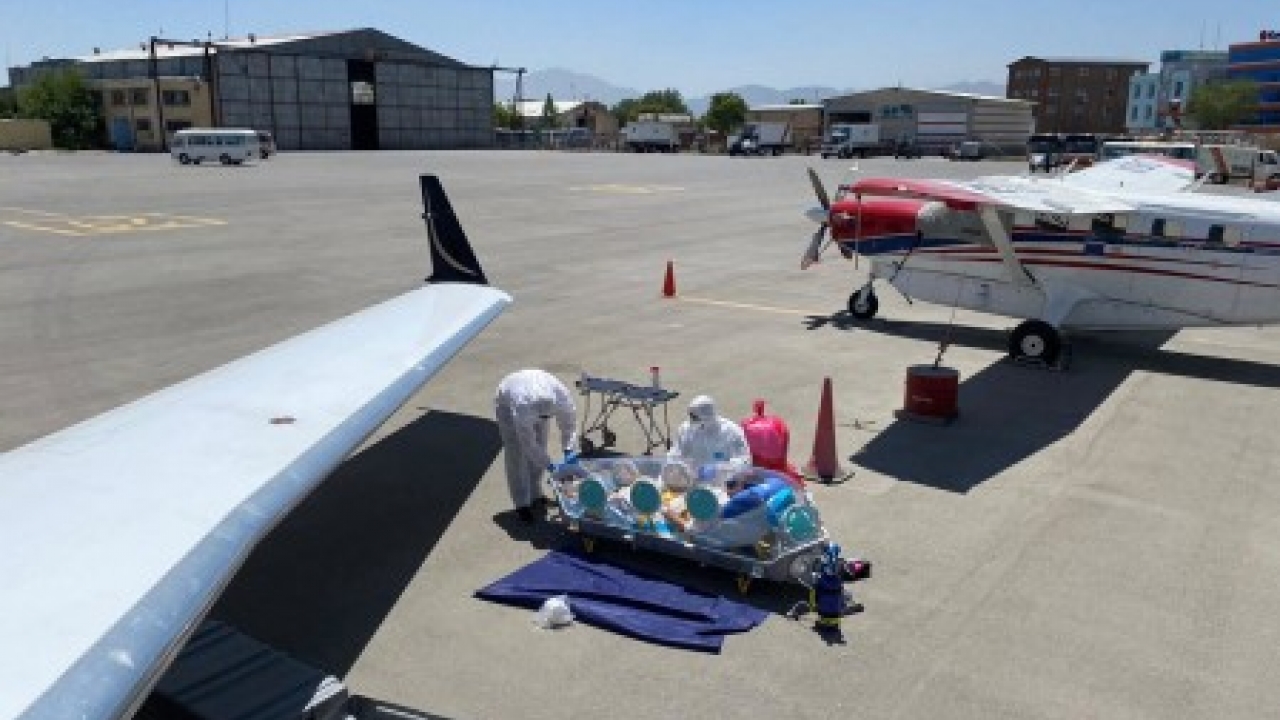 FAIs air ambulance division has been operating at maximum capacity. Services include South Sudan. Image: EpiShuttle
Since March FAI has performed almost 70 flights of covid-19 patients in 47 countries with the single patient isolation and transport system EpiShuttle.
FAI is one of the world's leading global provider of aviation services, logging far above 10 000 hours per year flying air ambulance missions. In the month of April FAI did nearly 800 hours of flying on mostly medevac missions. So far FAI has transported patients with the EpiShuttle in 47 countries.
"I am immensely proud of the way FAI Air Ambulance and our talented team of professionals responded to the immense challenges of the pandemic. We have collaborated with EpiGuard in on further development in safe isolation and transport. Our investments in the EpiShuttle has increased our efficiency in covid-19 transport and we have had flights with CBRN patients with the EpiShuttle as well," said Volker Lemke who heads up FAI´s Air Ambulance Division.
To this date, FAI has been to 69 airports all over the world with the EpiShuttle. The The EpiShuttle opens up for transport of covid-19 patients by air.
Stay up to date
Subscribe to the free Times Aerospace newsletter and receive the latest content every week. We'll never share your email address.