Keyvan Aviation produce antibacterial uniforms
Istanbul based company Keyvan Aviation has created new antibacterial uniforms that use materials designed to protect people from viruses and bacteria without cabin crew having to wear personal protective equipment (PPE) over their uniforms.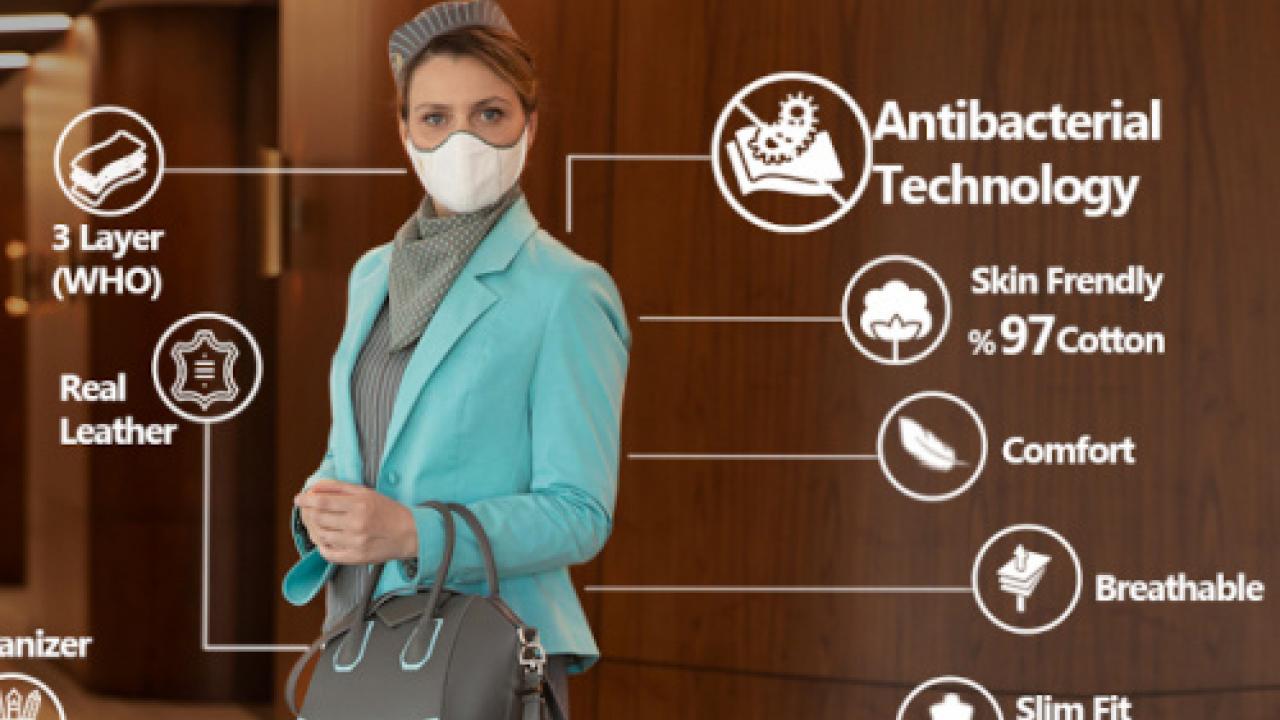 Keyvan Aviation produce antibacterial uniforms. Image: Keyvan Aviation
"To achieve ICAO 'clean crew' advice, we built Airlines Cabin Crew Uniform with new safety design to cover the entire body and used antibacterial fabric to actively inhabit viruses and kill bacteria upon contact on the surface," said Seden Bolat, Keyvan Aviation strategy advisor.
"Our uniforms are made of 97% cotton and tested according to international standards. They are produced from fabrics suitable for sensitive skin. In addition, the moisture vapor transition feature in the fabric provides comfort throughout the day. Since microorganisms such as bacteria that cause odor, require prerequisites such as food, temperature and humidity, textile products that come into contact with the skin become an ideal biosphere for microorganisms. Anti-Odor odor suppression technology, which we use in our fabrics, catches scent molecules and controls unpleasant odors, ensuring that the uniform smells clean. Our uniforms provide a fit look and are subjected to special processing during manufacturing to reduce pilling and hairing tendencies. Cloths that have the feature of easy cleaning when exposed to dirt and stain do not lose their shape when washed thanks to the elastic structure.."
Bolat added: "By keeping the textile free of viable viruses and bacteria, our produced uniform minimises the potential for re-transmission of pathogens from textile."
Stay up to date
Subscribe to the free Times Aerospace newsletter and receive the latest content every week. We'll never share your email address.