Dubai Airshow: White Lightning powers in for Air Race E
This is the world's first electric racing aircraft, called White Lightning.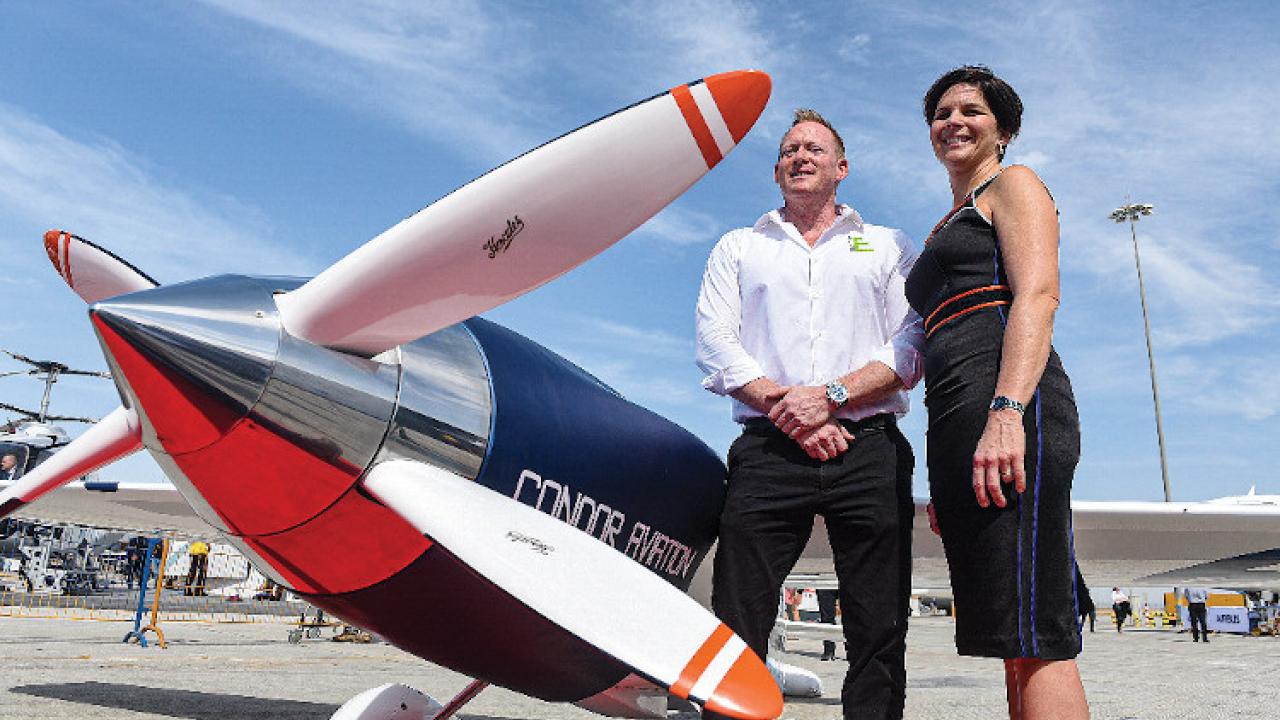 It will race at 250mph side-by-side with up to seven other aircraft in Air Race E, a racing series starting next year.
The aircraft was unveiled by air racing promoter, Jeff Zaltman, and Sandra Bour Schaeffer, head of group demonstrators at Airbus, which is supporting the pioneering series as official founding partner.
"This is a monumental moment," said Zaltman. "Air Race E offers the opportunity for teams from around the world to play a part in creating aviation history and contribute to finding a solution to cutting carbon emissions from air transport."
Bour Schaeffer confirmed Airbus' interest was part of its drive towards de-carbonising air transport. "We believe in the technology," she said.
White Lightning was built by Condor Aviation, a specialist engineering company in the UK, headed by Martyn Wiseman, who said the most difficult engineering challenge was the tiny aircraft's weight and balance because of the batteries required.
"The batteries weigh as much as the rest of the aircraft," said Wiseman. "However, I love the engineering challenge, and I love to be a pioneer. I also like racing!
The aircraft is based on a Cassutt F1, an already racing single-seater, though it's been heavily modified. The electric propulsion unit is from ContraElectric, another UK company, with two electric motors powering two contra-rotating propellers. Maximum power is 150kW (about 200hp) giving a maximum speed of 250mph.
Each race in the Air Race E series will see eight electric aircraft compete against each other on a tight 5km circuit, just 10 metres above the ground, with pilots experiencing heavy G-forces in high-speed turns around an oval circuit. The first pilot across the line is the winner.
"It's a full-on motorsport," said Zaltman, "and motorsport is inherently dangerous. However, we'll be doing lost of tests to make it as safe as possible."
Four of the teams were announced at last June's Paris Air Show with the remaining four expected to be named later this week. Dates and venues for the series have yet to be revealed.
Stay up to date
Subscribe to the free Times Aerospace newsletter and receive the latest content every week. We'll never share your email address.