Collins Aerospace redefines research partnerships at IDEX
Collins Aerospace has been highlighting its commitment to training local talent and redefining aerospace research at IDEX 2019 – taking place 17th to 21st February at the Abu Dhabi National Exhibition Centre (ADNEC) – including its partnerships with local academic institutions, such as Abu Dhabi's own Khalifa University.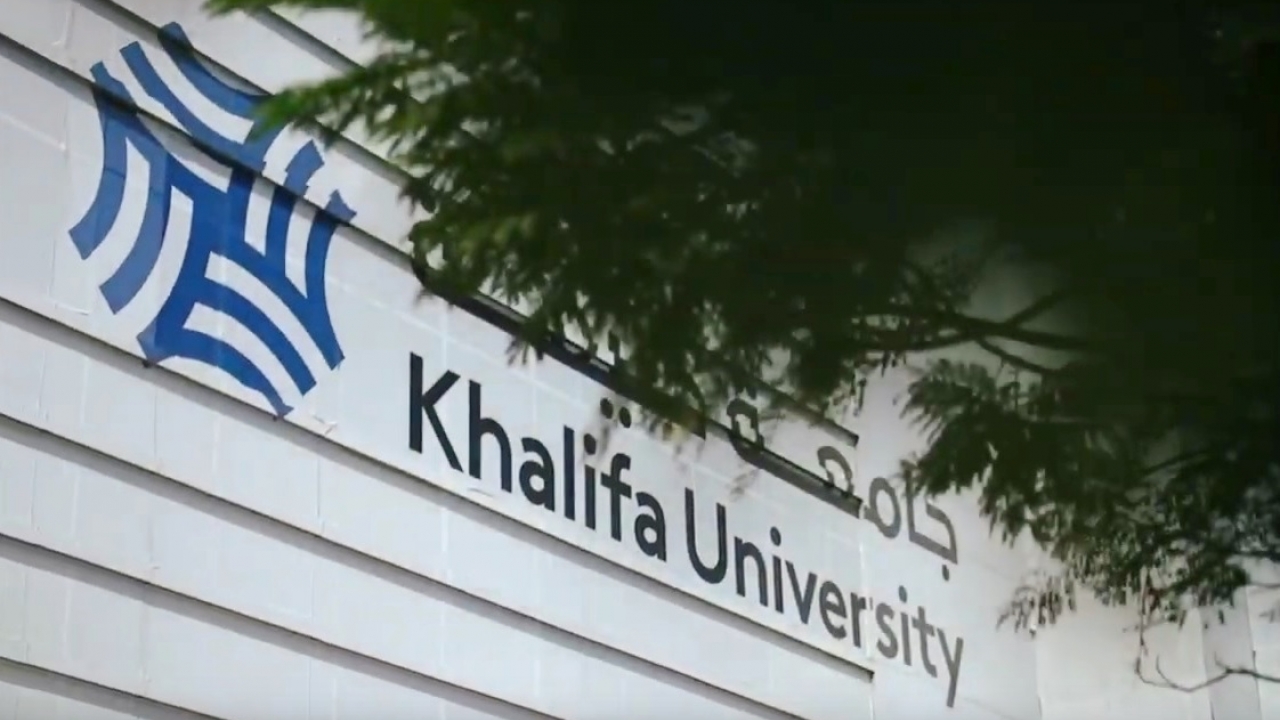 The company runs an internship programme with the Khalifa University in Abu Dhabi in the United Arab Emirates (UAE) and is committed to developing research and training initiatives with other academic organisation in the region, including Saudi Arabia. Its investment in a number of partnership agreements in the region, is part of its strategy of helping to strengthen the local industrial capabilities of the regional defence and aerospace sectors in this strategic market.

With 15 locations in nine countries in the Middle East and Africa, Collins Aerospace has recently appointed Talel Kamel (right) as Vice President Customer & Account Management for Collins Aerospace in the Middle East and Africa, who is spearheading the company's support for customers and partners in the region, providing innovative defence solutions aimed at fully connecting the battle space.
Talel said: "We continue to develop the valuable relationships we have with local entities such as Khalifa University.

"We are proud of this collaboration that enables us to share our knowledge and expertise in domains such as avionics and communication with the students, while at the same time establishing a talent incubator to support our further developments in the region."


Courtesy Khalifa University

Khalifa University is itself exhibiting at IDEX, showcasing its cutting-edge research advances in robotics and drones-related technologies, including the 'Firefighting Drone for High-Rise Buildings' prototype – an unmanned aerial vehicle (UAV) with the capability to fight fires at high altitudes such as Burj Khalifa, the tallest building in the world at 829 metres. Current fire-fighting capability devices can reach only up to 300 metres.

Other University projects include a dedicated SOC chip that can be used in a multiplicity of vision-based systems for advanced surveillance and security applications; small UAVs to provide great opportunities for diverse military, civil, and commercial applications; the MYSat-1 CubeSat developed by students of Space Systems and Technologies Concentration that was launched into orbit on 13 February by the Cygnus vehicle; and a comprehensive tool for real-time monitoring and forecasting of marine water quality in the Arabian Gulf to predict ocean currents around offshore drilling platforms, monitor pollution such as oil spills and harmful algal bloom (HAB) events, as well as provide information to help optimise the route of tankers in the Gulf.

Dr Arif Sultan Al Hammadi, Executive Vice-President, Khalifa University of Science and Technology, said: "Our participation in IDEX 2019 and NAVDEX 2019 illustrates the extent of our advanced research for technologies that can be utilised by the civil defense, security and military sectors of the country. Our research centers focusing on aerospace, robotics, artificial intelligence, smart systems, data science; and advanced materials, strive to obtain cutting-edge solutions that can be adopted by the industry."

"We believe participation in the twin events will strengthen our status among the government and industry stakeholders, offering an opportunity for those keen to collaborate with a world-class institution renowned for research innovation in strategic sectors," Dr Al Hammadi added.

Khalifa University's research centres cover several defence and high technology areas. The Aerospace Research and Innovation Center (ARIC) houses a wide range of facilities, including advanced manufacturing equipment for the cost-effective production of aerospace components, testing and characterisation facilities for evaluating the properties of materials under extreme loading conditions, and advanced modeling capabilities for predicting the behaviour of larger structures. The Khalifa University Centre for Autonomous Robotic Systems (KUCARS) focuses on robotics for extreme environments; industrial applications; and infrastructure inspection.

Additionally, the System-on-Chip Center (SoCC) focuses on high performance, energy efficient, small form factor and low cost electronic systems; while the Centre for Cyber-Physical Systems (C2PS) focuses on cybersecurity, big data analytics and artificial intelligence, networks and communication technology and computation architectures.
Stay up to date
Subscribe to the free Times Aerospace newsletter and receive the latest content every week. We'll never share your email address.