USAF C-130 supports Flintlock 2020
A United States Air Force (USAF) C-130J Super Hercules aircraft and Airmen assigned to the 37th Airlift Squadron, 86th Airlift Wing, Ramstein Air Base, Germany, deployed to Senegal and Mauritania to support and participate in Flintlock 2020, the annual African-led military and law enforcement exercise that has strengthened key partner-nation forces throughout North and West Africa, as well as Western Special Operations Forces, since 2005.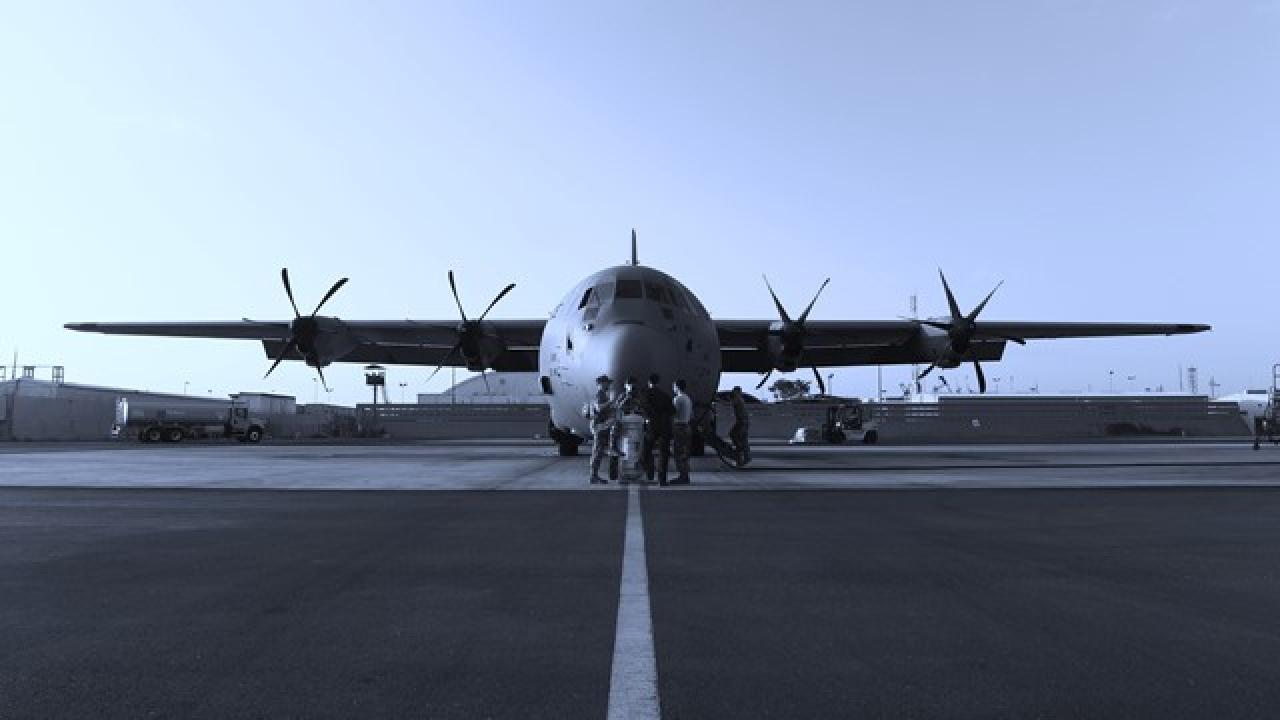 Above: US Air Force Airmen assigned to the 75th Expeditionary Airlift Squadron (EAS), prepare for flight of a C-130J Super Hercules, East Africa, Djibouti, 17th February 2019. The 75th EAS provides tactical airlift to support and sustain units across Africa.
Courtesy US Air Force photo by Tech. Sgt. Rachelle Coleman

Flintlock - which opened in Atar on Friday 17th February - is US Africa Command's premier and largest annual Special Operations Forces exercise.

This year, Flintlock is being hosted by key outstations at Mauritania and Senegal, with the other African nations participating including Benin, Burkina Faso, Cameroon, Chad, Cabo Verde, Cote d'Ivoire, Ghana, Guinea, Mali, Mauritania, Morocco, Niger, Nigeria, Senegal and Togo. The international partners include Austria, Belgium, Brazil, Canada, the Czech Republic, France, Germany, Italy, Japan, the Netherlands, Norway, Poland, Portugal, Spain, the United Kingdom and the United States.

The exercise is designed to strengthen the ability of key partner nations in the region to counter violent extremist organisations, protect their borders and provide security for their people.

Additionally, the exercise bolsters partnerships between African, US and Western nation SOF and law enforcement agencies, increasing their ability to work together during ongoing multinational operations and in response to crises.

There will be a closing ceremony in Nouakchott on 28th February.
Stay up to date
Subscribe to the free Times Aerospace newsletter and receive the latest content every week. We'll never share your email address.