Saudi to add 48 more Typhoons after Crown Prince UK visit
The Kingdom of Saudi Arabia has signed a Memorandum of Intent with the UK Government aimed at finalising discussions for the purchase of 48 Typhoon Aircraft. The MoI was signed on 9 March, during a visit to the UK by Mohammed bin Salman, the Crown Prince of Saudi Arabia. ‎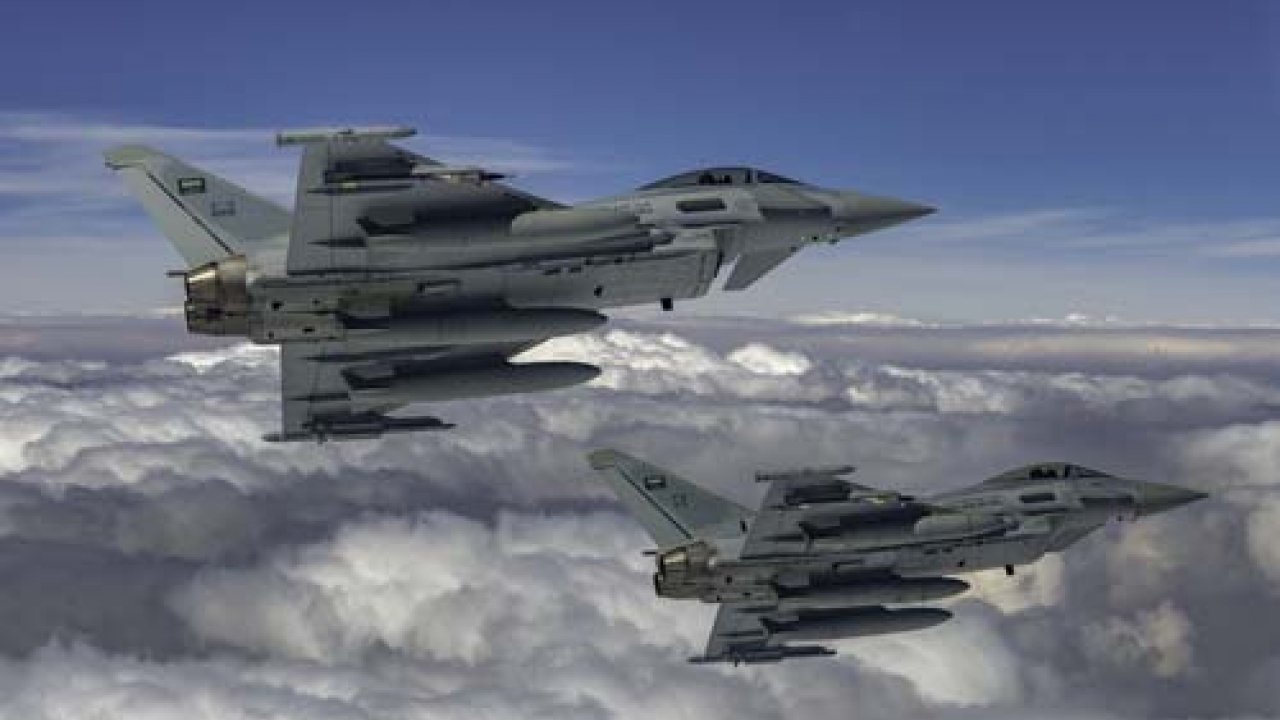 The Royal Saudi Air Force (RSAF) ordered 72 Eurofighter Typhoons in 2006, and these were delivered between June 2009 and June 2017. Saudi Arabia had initially planned to manufacture (or at least assemble) 48 of its first 72 Typhoons in Saudi Arabia but the in-Kingdom industrial programme (IKIP) failed to materialize.
Instead, a modification to the project Salam contract was signed in early 2012, and this set a renegotiated price, and agreed greater local participation in through-life support. There was also an agreement that the final batch of 24 aircraft would be delivered to Tranche 3 standards, with structural, electrical and cooling provision for AESA radar, and with provision for conformal fuel tanks.
After some early problems with an interim software standard, the RSAF has enthusiastically embraced the Typhoon, becoming the first Typhoon operator to gain an air-to-ground capability with the Tranche 2 aircraft, the first to start gunnery training, the first to gain a night AAR (air-to-air refueling) clearance, and the first to use the Tranche 3 aircraft in combat.
The type's successful combat record made the acquisition of more aircraft inevitable, leading to the new MoI.
It is expected that arrangements for local final assembly will play a key part in negotiations surrounding the 48 additional aircraft. Saudi Arabia wants to develop key industrial capabilities as part of its ambitious Vision 2030 programme, and has gained invaluable experience in converting F-15S airframes to the latest F-15SA standard, incorporating locally made forward fuselage and wing sections.
Many years ago, before Saudi Arabia had even ordered the Typhoon, the then-First Deputy Prime Minister of Saudi Arabia and Minister of Defence and Aviation, Crown Prince Sultan, reportedly declared his intention for the RSAF to have "200 plus" Typhoons in service by 2015, and an order for a further batch of 24-72 Typhoons has been eagerly awaited for some years.

Stay up to date
Subscribe to the free Times Aerospace newsletter and receive the latest content every week. We'll never share your email address.