IDEX: Maritime makeover for De Havilland's Dash 8-400
PAL Aerospace has launched the P-4 MPA Long Range Maritime Patrol Aircraft, a special mission modification of the De Havilland DHC-8-400 [Dash 8-400] at the IDEX 2021 show in the Abu Dhabi. It is the first time that this maritime specification has been seen on this aircraft type.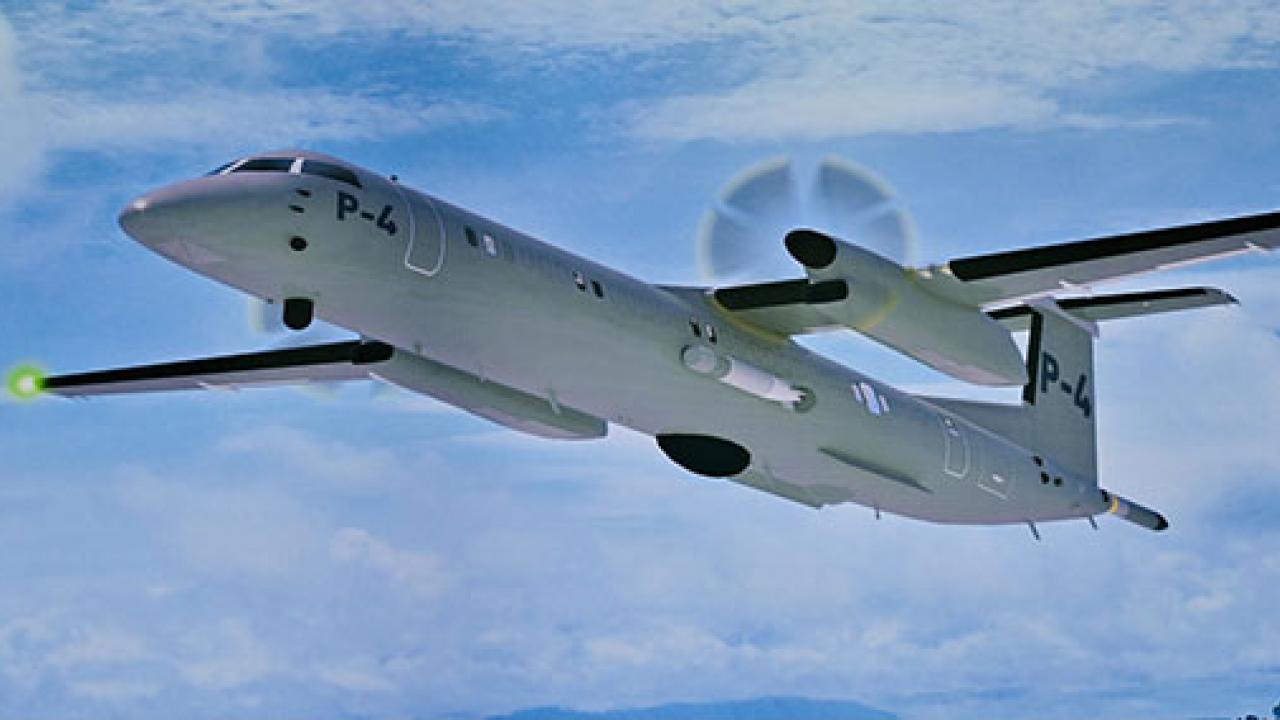 Mahmoud El-Awini, Director of Programme Management, PAL Aerospace, said: "PAL Aerospace takes passenger aircraft, strips them down and turns them into special mission aircraft for surveillance, recon and intelligence gathering. Although we have been working with De Havilland for some years, this is the first time we have missionized this type of aircraft."
The UAE Armed Forces currently has two Dash 8-300-based special mission aircraft, and El-Awini hopes to attract their attention with the P-4 MPA, as it is larger, faster, with a longer range and greater endurance.
He said: "We are launching at IDEX and hope to find our first customer. I believe that this aircraft will change the maritime patrol domain globally.
The modifications include: SPS Sensor, satcom, lightweight torpedo, chaff and flare dispensers, sonobuoy launcher, drop hatch, ESM sensors and mission IRS/GPS.
PAL Aerospace LLC is a joint venture between Canada and the UAE, which carries out aircraft modification integration, maintenance, logistics support and training for special mission aircraft and operates intelligence surveillance and reconnaissance aircraft.
The P4 on graphic display at IDEX. PAL/Billypix
Stay up to date
Subscribe to the free Times Aerospace newsletter and receive the latest content every week. We'll never share your email address.