IDEX: Collaboration is key to region's defence and security.
The International Defence Conference – the prelude to the IDEX event – saw a call for greater collaboration and cooperation to meet shared threats in the defence and security arena.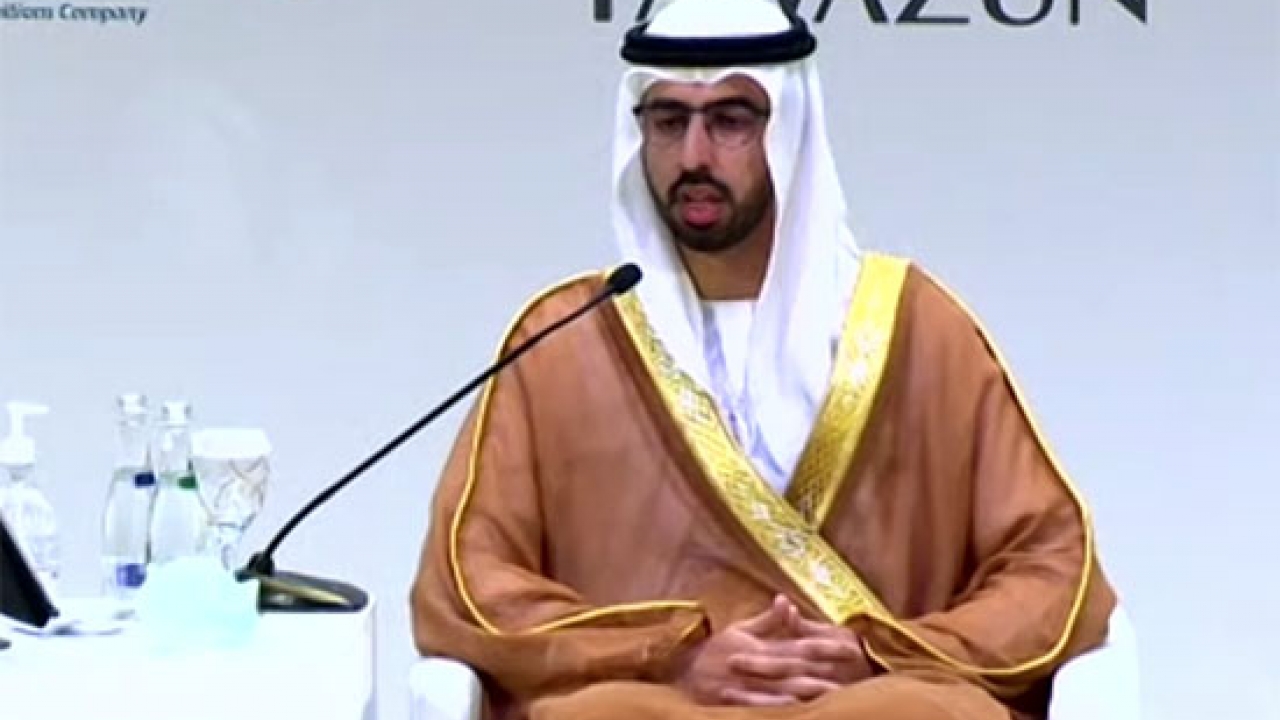 RIGHT:Lockheed Martin's SVP, Tim Cahill. (image: Aerocomm)
In the first key session at the event, held at the ADNOC centre in Abu Dhabi, speakers from industry and government shared their visions for how the industry would shape in a post pandemic world.
Senior vice president of Lockheed Martin Tim Cahill summed it up when talking about the supply chain ecosystem in a post pandemic world.
"The threats have not gone away and the world isn't any less dangerous. Folks may
be distracted in places but our adversaries are working just as hard as they were before, and countries need our products just as rapidly as they did before," he said. "We need to be part of those communities we serve and help them respond. We must ensure that we are helping the situation, instead of contributing to it."
There was a clear message that needs to be a growing regional collaboration as well as international.
The head of GAMI, the General Authority for Military Industries in Saudi Arabia, H.E. Eng. Ahmad bin Abdulaziz Al-Ohali said you need both competition and well as collaboration. (Pictured below. Image: Aerocomm)
"You need collaboration in order to have a joint investments joint R&D and as you cut costs it gives you more agility, and gives you more flexibility in developing technologies. You need competition in order to have some sovereignty some interdependency."
Al-Ohali outlined the Saudi vision to localise about 50% of our spending by 2030. "It's very ambitious very aggressive," he said.
"Currently, for example, we are spending about point 2% of our armaments on research and development in Saudi Arabia, which is almost nothing. Our plan by 2030 we should be achieving 4% which is the global average. Different countries they have different needs, on the same weaponry. Eurofighter is one of the examples.
"So we are looking at it as a case by case basis, that's interesting to be able to achieve the balance between cooperation and competition. The government has put a plan that will be investing in excess of $10 billion in the military industry in Saudi Arabia over the, over the next decade, and equal amounts of research and development. We have issued 114 license for 70 companies in Saudi Arabia, about a 20% of them are foreign joint ventures, or, full ownership by the foreign companies"
Al-Ohali said GAMI had established an incentive program where foreign investors can own 100% of their investment in Saudi Arabia and be eligible for all the incentives financial and otherwise, to develop the industry.
"We are working for example with the UAE, with EDGE in order to establish technology. partnerships and joint ventures. We're working with Lockheed Martin and we have SAMI (Saudi Arabian Military Industries) which is on the verge of having similar joint ventures and technology partnerships with their with our friends and allies," he said.
The UAE's Minister of Energy and Infrastructure, H.E. Suhail Mohamed Al Mazrouei, supported the collaboration with Saudi Arabia but also called recognition of the talent within the emirates and the importance of its STEM focus.
"What we would like to see and to promote here in the UAE is the promotion of innovation from the region," he said. "We cannot just rely on importing innovation from abroad. I think the technology that we have today will enable our universities and will enable our companies to work together in a more collaborative manner.
"We can compete much stronger as a region, rather than just trying to do things, each one alone and we hope that this model that we have proven that it worked for us here in the UAE, can be adopted at a regional or even regional scale, which will provide prosperity will which will provide security."
*Some 2,400 delegates from 80 nations joined the conference the organisers said.
UAE's energy minister, H.E. Suhail Mohamed Al Mazrouei,called for the UAE to be recognised for its innovation potential at the IDC event on Saturday. Image: Aerocomm.

Stay up to date
Subscribe to the free Times Aerospace newsletter and receive the latest content every week. We'll never share your email address.