Jazeera Airways sees 138% increase in passengers in Q2
Jazeera Airways has reported on its financial and operational performance for the second quarter of the year, announcing a 137.7% increase in number of passengers flown with a higher load factor of 51.3% and an operating revenue of KD7.4 million.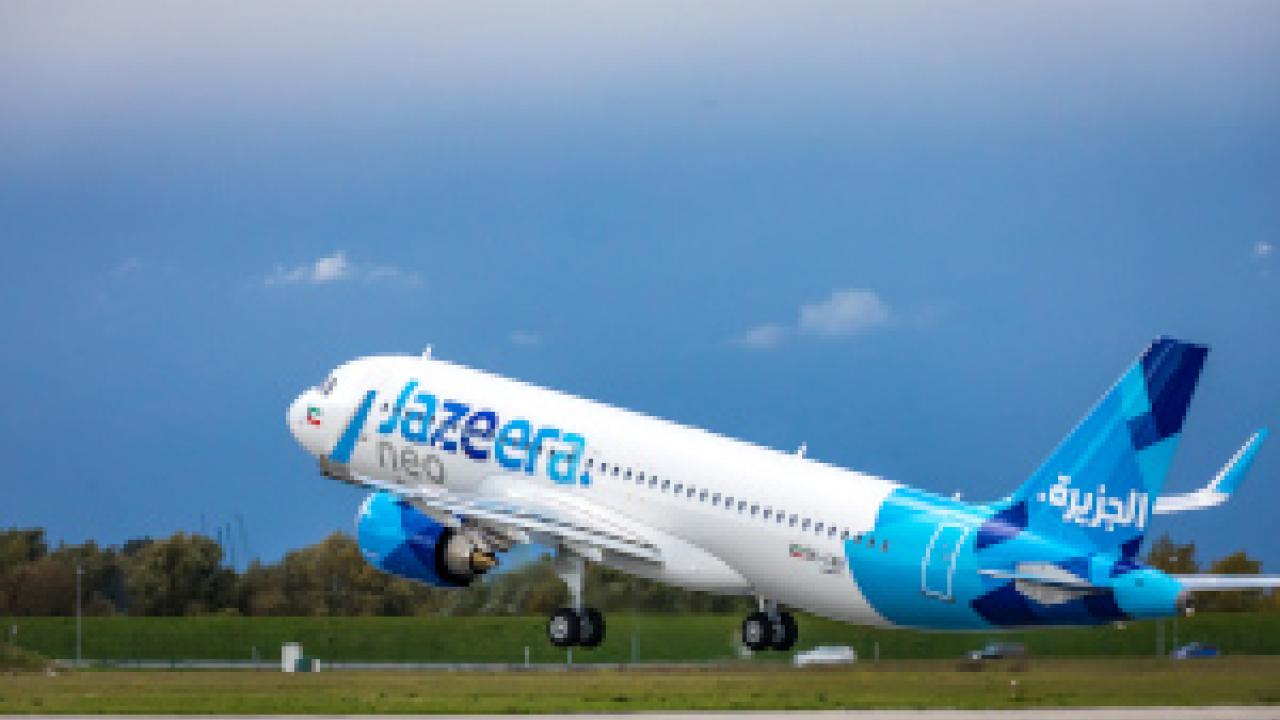 Image: Jazeera Airways
The operational performance shows positive signs that travel will recover at a fast pace after eased restrictions come to effect by mid of Q3 2020 and the number of vaccinated in Kuwait improve.
The airline registered a net loss of KD6.5 million for Q2, driven by lower yields as scheduled operations started to return in comparison to Q2 2020 and higher costs due to increase operations and higher fuel prices. Yield decreased from Q2 2020 to the average level of KD68.3.
Jazeera Airways Chairman, Marwan Boodai said: "With vaccinations rolling out at a fast pace in Kuwait and other countries within our network, travel restrictions have eased, and countries started opening their borders ahead of the summer season. Appetite for travel was evident and Jazeera rolled out a series of new destinations by the month of June to cater to the significant demand for popular touristic destinations as well as new places to discover. We acquired milestone traffic rights and operated at a high load factor despite limitations in the number of returning passengers at Kuwait International Airport."
Summer Schedule and New Routes
Rolling out its summer schedule with favorite destinations for tourists, Jazeera resumed its services to the Lebanese capital, Beirut, in addition to other popular summer destinations such as Tbilisi (Georgia), Trabzon and Bodrum (Turkey).
The airline launched a new service to London Heathrow airport, making it the first LCC in the Middle East to operate direct flights to the airport. The airport is the favourite gateway to the UK for the Kuwaiti traveller, and there is high demand from the large segment of accustomed tourists who are more than eager to return to London this summer, as well as for students at universities in the city.
Other new services, some never before served by a direct route from Kuwait, comprised destinations that do not require quarantine for vaccinated tourists. These included Bishkek (Kyrgyzstan), Tashkent (Uzbekistan) and Yerevan (Armenia).
Positive Outlook for Q4 2021
Boodai concluded: "We remain positive that demand for travel will only increase and restrictions lifted. Kuwait has already announced easing its restrictions starting August 1, increasing the number of arriving passengers and opening return flights to non-Kuwaiti residents. Recovery is imminent as vaccinations continue to be administered at high pace.
"Jazeera maintains a strong financial position and has completed its capital increase which was oversubscribed by 210%. The airline has historically safeguarded its shareholders' rights and ensured a reliable service during crises, and we have our team to thank for their long-term vision."
Stay up to date
Subscribe to the free Times Aerospace newsletter and receive the latest content every week. We'll never share your email address.