Dubai: Remote towers the hot topic at GATM
The growing need for remote towers was one of the hot topics discussed at the Global Air Traffic Management (GATM) conference, held at Dubai Airshow this week.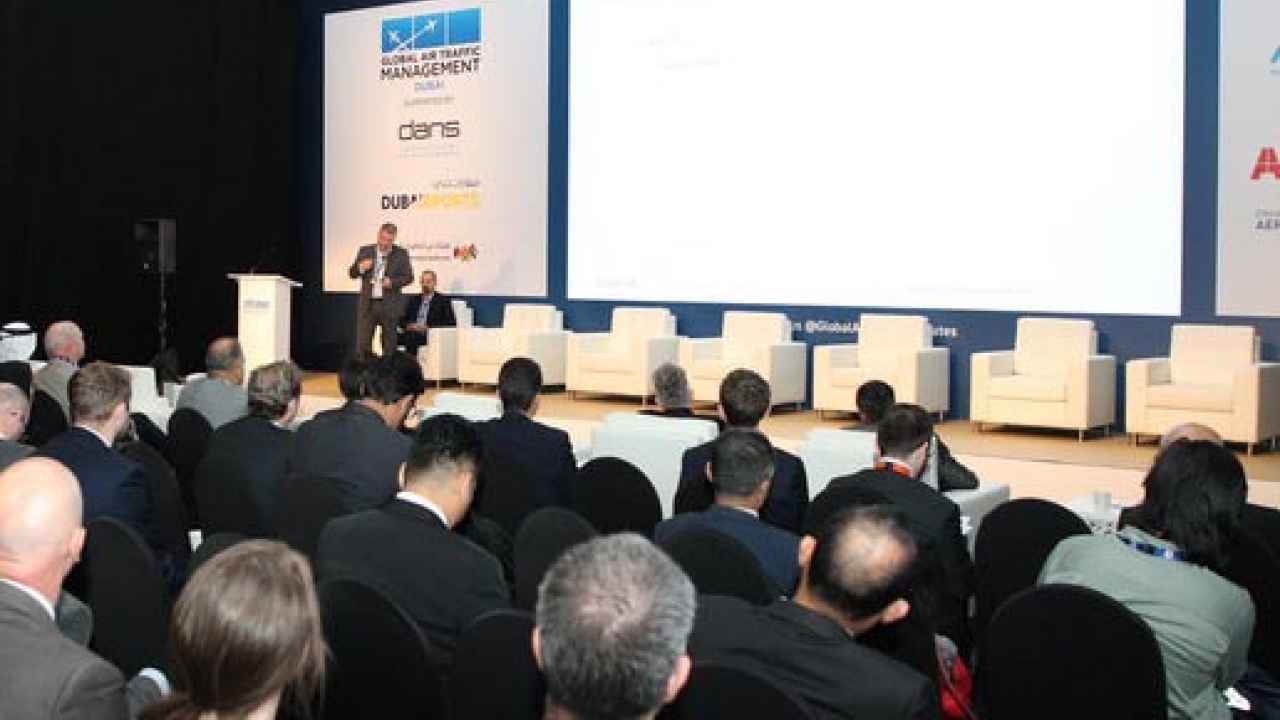 The importance of collaboration across the industry was also a key theme, as delegates heard efficiency was improved when stakeholders, even competing airlines, collaborate with each other in decision making.
Delegates heard from experts from across the air traffic management industry, who explained how remote towers are already being utilised in a variety of situations amid a growing need for efficiency.
Norbert Haslacher, CEO, Frequentis, described how it had taken seven years from concept to implementation to place remote towers for Saarbrucken and Dresden Airports at Leipzig, 400km away, due to factors including regulation and union requirements.
Robert Graham, head of airport research, Eurocontrol, said remote tower technology would be integrated as airports continue to expand, but, he said physical towers will still have a place at airports for some time to come.
"If we are going to add another runway, do we add another tower, or do we add a remote tower? We are into the world of hybrids, using the virtual tower technology to enhance the safety of the physical tower. I think we have not seen the end of physical towers yet, we are still going to have them for some time, particularly at the larger airports," he said.
The conference was opened by Ibrahim Ahli, Deputy CEO, Dubai Air Navigation Services (dans), who highlighted the vital role of the industry in the day to day running of aviation: "Air traffic management is undoubtedly the backbone of aviation. Any disturbance in air traffic can result in a complete halt of operations within any airport environment," he said.
Efficient air traffic management is particularly vital at Dubai International Airport (DXB), which saw its billionth passenger pass through in 2019, Ahli said. He added: "Despite the challenges around every corner, our mission is to deliver a seamless operation and a smooth flow of air traffic. None of this could be achieved without the synergy of all our stakeholders."
The spirit of collaboration was also highlighted by Kornél Szepessy, CEO of HungaroControl, who signed a deal with Farthan Guliyev, Director of Azeraeronavigation (AZANS) at Dubai Airshow. The two companies agreed to implement the Eurasia-Europe Digital Backbone, allowing for the exchange and storage of aeronautical data between them.
In a keynote speech on day one of the GATM conference, he said stakeholders need to work together. He said: "Closer collaboration between all businesses across the aviation value chain is needed. Only close partnership can deliver efficient cost-effective and seamless services to the common customers of the members of the aviation value chain."
On day two of the conference, in a key panel discussion on transforming aviation with airport collaborative decision making, David Shomar, Vice President, Civil Security, Saab, said even airlines that are direct competitors need to work together for the sake of efficiency.
He described a strict queuing system instituted at JFK Airport, New York, which meant airlines had to adhere to 15-minute slots for aircraft pushback, to minimise time between push back and take off to prevent fuel wastage.
"If one airline sees there is an opening and they cheat and they go, the system breaks down," he said, causing aircraft to have to wait, powering up and down, between push back and take off.
Data showed which airline had broken the pattern, he said, and reveals the extra time spent waiting for take off, so airlines then realise they all have to adhere to the system in order to be more efficient.
Delegates also heard how Saudi Arabia has pioneered ways to make the career of air traffic controller appealing.
Despite a global shortage of controllers, Haifa Hamedaldean, Transformation Project Manager, Saudi Air Navigation Services (SANS) said there was currently a 25 per cent surplus of qualified controllers in the kingdom, which had been done strategically to fulfil a future need in collaboration with the General Authority of Civil Aviation (GACA).
Rachel Sturgess, Portfolio Director for GATM, said: "This year's Global Air Traffic Management (GATM) conference was a productive and insightful event, demonstrating the ways in which emergent technology can be assimilated into the industry to create greater efficiency. We look forward to welcoming key industry players again in 2021 to find more synergies towards creating the air traffic management of the future."

Stay up to date
Subscribe to the free Times Aerospace newsletter and receive the latest content every week. We'll never share your email address.