TAV Airports served 27 million passengers in 2020
Turkey's TAV Airports has announced its full-year 2020 financial and operational results revealing it served 14.3 million domestic and 12.7 million international passengers in 2020, with a total of 70% decrease compared to the previous year, due to the negative effect of the COVID-19 pandemic.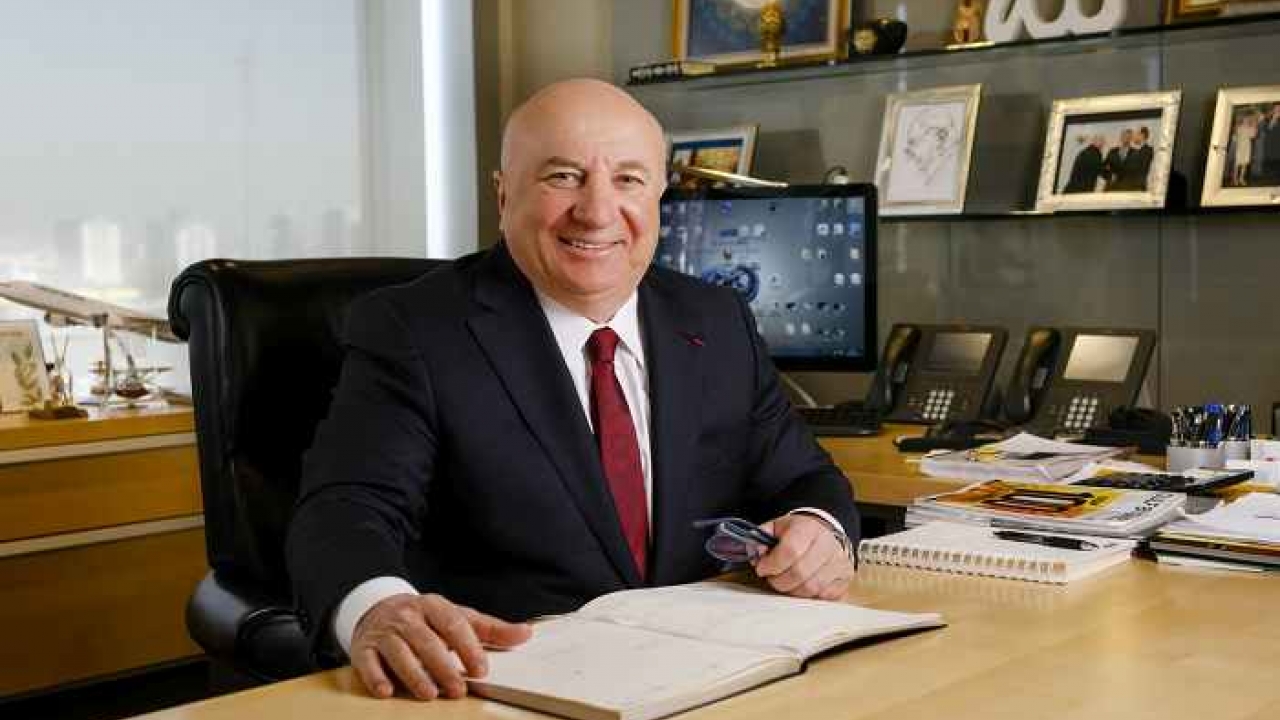 TAV Airports Holding Executive Board Member & CEO Sani Sener said: "2020 went into history books as the year when everything changed radically because of the Covid-19 pandemic. As a precaution to slow the spread of the virus, aviation authorities completely shut down international flights in the second quarter of the year and the volume of global aviation dropped to nearly zero.
"As the year progressed, these measures were partially eased for a few months and we witnessed a strong rebound in our international traffic in the third quarter of 2020
"Nevertheless, commercial travel between most countries, including those we operate in, is still restricted and usually requires a quarantine period and negative test results. Several countries still do not have open borders for any commercial travel. All in all, very little unrestricted travel between countries is still allowed. As a result of these travel restrictions, the number of passengers we served in 2020 dropped 70% compared to 2019. The industry as a whole comprising airport operators and airlines around the world had a similar year and is waiting for mass vaccinations to enable unrestricted commercial travel in 2021
"We responded to this crisis very swiftly and effectively. In the nine months between April and December 2020, we managed to decrease our operating expenses by 50%. For the whole year, the decrease in operating expenses became 41%. While we managed to cut down on all expense items, the bulk of the reduction in expenses was made possible by our employees, including the management team, who used unpaid leaves. I would like to use this opportunity to acknowledge our employees and our contractors for their contribution to our crisis response.
"We had informed our investors previously that pandemics are very clearly defined in our contracts as a 'Force Majeure' event and that we had made Force Majeure applications to our regulating aviation authorities to compensate for the lost operation period in our assets. These discussions have finalized for our Turkish assets where we got two years' time extension for all Turkish airports and deferral of rent payments due in 2022 to 2024.
"Our Turkish, Tunisian and Macedonian airports have been open since July 2020. Georgia is still only partially open. Medinah Airport welcomed its first Umrah passengers in January and full opening is expected at end of March. Zagreb has kept open throughout the pandemic.
"The mutual inclusion of countries in each other's respective 'Covid-19 green lists' that designate 'safe countries' with no quarantine requirements is what drives the passenger recovery level in each reopened airport. As more countries were added to the mutual green list with Turkey, we saw a material rebound in traffic which mainly started in August 2020. Unfortunately, Germany and UK, which are important source markets, later on dropped from the mutual green list with Turkey in the fourth quarter.
"In September 2020, our Turkish airports welcomed passengers from a limited number of countries which were on mutual green lists denoting unrestricted travel with Turkey. Despite the limited number of countries from which we welcomed travelers, Bodrum recovered 59% and Antalya recovered 45% of passengers in the month of September compared to the previous year. This clearly demonstrates that there is strong demand for budget leisure destinations once the travel restrictions get lifted.
"The industry experts also point out that for international traffic, short haul will recover faster than long haul and leisure will recover faster than business. This puts our portfolio which is mostly composed of short haul, leisure destinations, at a significant advantage for faster recovery once travel restrictions are lifted.
"Almaty Airport closed 2020 with positive net income in this very challenging environment thanks to its defensive characteristics. Located on a very strategic location between China and Europe that can propel it to becoming one of the main cargo hubs of the New Silk Road, Almaty will be a very valuable addition to our portfolio. With no rent payments and no renewal risk, it will provide significant growth potential for TAV well into the future.
"We expect to finalize the Tunisia debt restructuring talks in a short period of time. This restructuring, the details of which we will disclose once the deal closes, will uncover significant value for us.
He concluded: "2020 was one of the most challenging years that the world has witnessed in the near history. It was particularly difficult in different ways for each and every one of us but it also gave most of us an opportunity to spend more time with our families. As TAV, we did our best to stand by our employees to support them and ease their concerns. As we navigate our great brand through this pandemic, we can count on our strong balance sheet and the dedication of our employees and our shareholders. I would like to extend my gratitude for their relentless service and assistance."
Stay up to date
Subscribe to the free Times Aerospace newsletter and receive the latest content every week. We'll never share your email address.