TAV Airports served 21 m passengers in nine months
Turkey's TAV Airports announced its operational and financial results pertaining to the first nine months of the year.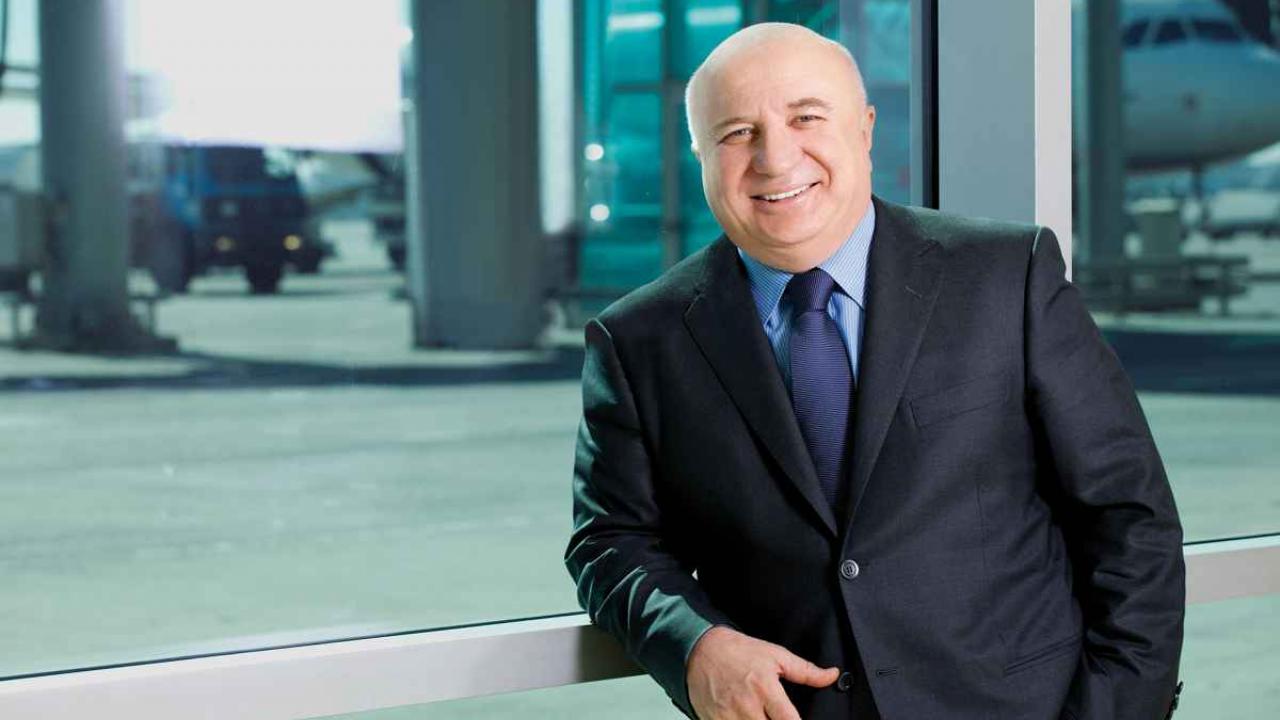 "Our main task since March has been to take the necessary cost cutting actions fairly between stakeholders, shareholders, investors and our employees," said CEO Sani Sener. Image: TAV Airports
TAV Airports Holding executive board member & CEO Sani Sener said: "Aviation is the sector that has been the most affected by the Covid-19 pandemic. At the peak of the pandemic lock downs in April and May, we saw our passenger numbers drop to nearly zero due to the border closings. Our main task since March has been to take the necessary cost cutting actions fairly between stakeholders, shareholders, investors and our employees. We have done our best with regards to this balance. With a very quick response, we decreased our cash OPEX 55% in the second quarter and 53% in the third quarter. I would especially like to acknowledge our employees and sub-contractors for making this possible.
"Pandemics are very clearly defined in our contracts as a 'Force Majeure' event. Therefore, we have made the relevant applications to the aviation authorities that we partner with for compensation of our lost revenue based on these clauses. Compensation methods which may differ from contract to contract could be in the form of time extension, rent postponement or other methods to compensate for our losses.
"As of July 2020, Turkish Airports, Tunisia and Macedonia have reopened to international flights. Georgia is partially open with full opening expected in November and partial reopening of Medinah Airport to international flights took place in September with scope expected to enlarge in November. Zagreb kept open during the pandemic.
"The mutual inclusion of countries and or cities in each other's respective 'Covid-19 green lists' that designate 'safe countries' with no quarantine requirements is what drives the recovery level in each reopened airport.
"As more countries were added to the mutual green list with Turkey, we saw a material rebound in traffic which mainly started in August 2020. Despite the limited number of countries with mutual green lists with Turkey, in September 2020, on a monthly basis, Antalya recovered 45% of international passengers and Bodrum recovered 59% of international passengers vs. 2019. The fast recovery that materialized in the course of 8 weeks demonstrates the existence of pent-up travel demand for short-haul budget destinations even with the pandemic still not over. This gives us evidence that the recovery in our airports could be very fast once we start to normalize.
"We have received the pre-approval from IFC and EBRD for the loans to use in the financing of the Almaty transaction. The final work that needs to be done before the close of Almaty transaction is nearly complete and we plan to close the transaction in the fourth quarter of 2020. Almaty's revenue is less dependent on tourism and more dependent on cargo and transit traffic of airlines crossing Asia on the New Silk Road. With these defensive characteristics, Almaty's financials were much less affected by the pandemic compared to the airports in our portfolio. As a perpetuity with no renewal risk, Almaty will be a valuable addition to our portfolio."
He added: "We are also very close to finalising the Tunisia debt restructuring talks the details of which we will disclose once the deal closes. Turkish Government has taken fast and decisive precautions to stop the loss of employment during the pandemic. The latest package disclosed will also be very instrumental in keeping employment high and returning to the growth path outlined in the New Economic Programme."
Stay up to date
Subscribe to the free Times Aerospace newsletter and receive the latest content every week. We'll never share your email address.