Istanbul Airport certified as "5-Star Airport" by Skytrax
Istanbul Airport has been certified as a "5-Star Airport" by aviation institute Skytrax.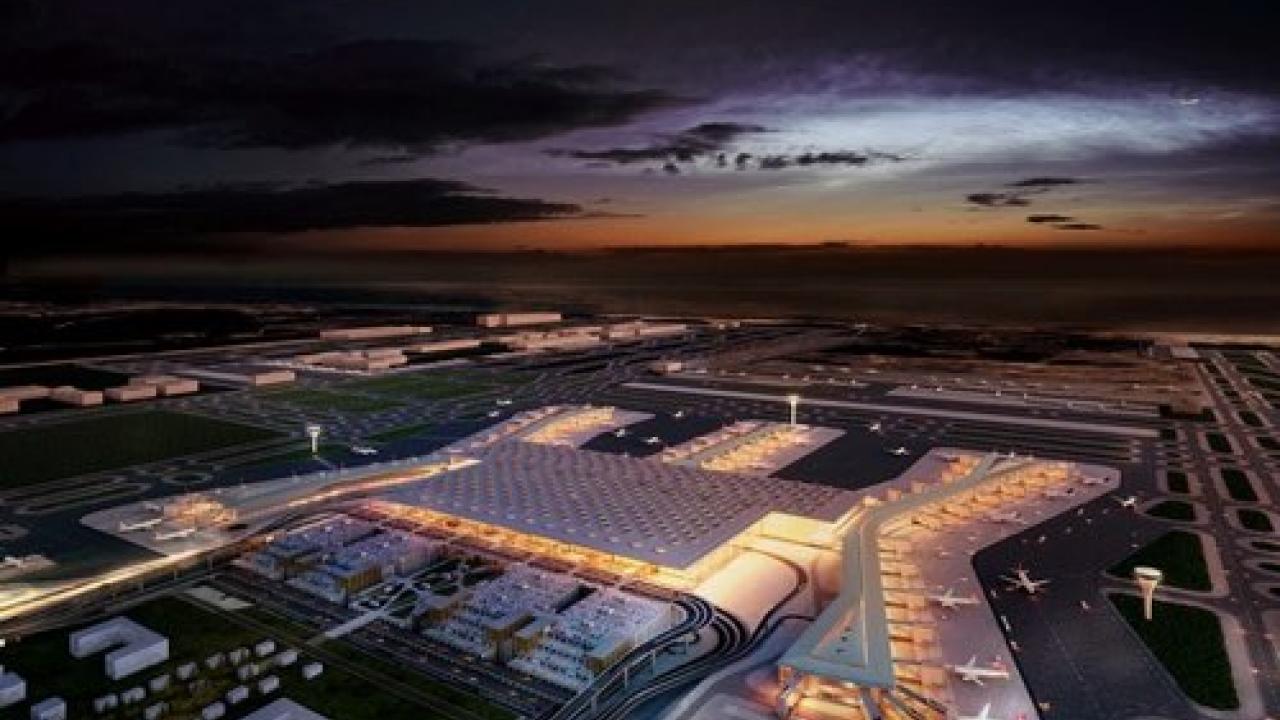 Istanbul Airport certified as "5-Star Airport" by Skytrax. Image: Istanbul Airport.
Istanbul Airport earned the "5-Star COVID-19 Airport" award, which has been presented specially during the COVID-19 pandemic.
This means Istanbul Airport becomes the biggest terminal in the world that has "5-Star" rating.
Skytrax, Kadri Samsunlu, the CEO and general manager of İGA Airport Operation said: "An airport being certified as both a "5-Star Airport" and a "5-Star COVID-19 Airport" by an important aviation authority like Skytrax, just two years after its opening and eighteen months after commencing its operation at full capacity, is a rare situation. I can say with pride that, as İGA, we have achieved this at Istanbul Airport. We have established a customer-oriented culture in our airport, we will advance this even further and our work in this respect is continuing at pace. We are the eighth hub airport in the world to receive "5 Stars" among the global transfer hub airports, after Doha, Hong Kong, Munich, Seoul Incheon, Shanghai, Singapore and Tokyo. We have also become the fourth airport in the world to receive the "5-Star Covid-19 Airport Rating", in respect of the COVID-19 measures implemented at airports. We are the second airport in the world to hold both titles at the same time. As well as all of its other features, Istanbul Airport is the airport with the largest terminal among all of those with "5 Stars". As is known, immediately prior to these important awards presented by Skytrax, we were also selected the "Best Airport" in the Digital Transformation category, within the scope of the "16th ACI EUROPE Awards", organised by Airports Council International (ACI). All of these valuable and prestigious awards are proof of how much confidence the aviation authorities in the world and especially our passengers have in İGA and Istanbul Airport. I would like to emphasize this in particular; those who walk firmly and with bold steps for the sake of the values they believe in, sooner or later reach the goals they dream of. At Istanbul Airport, we as İGA, we turned dreams into reality first, and now reality into leadership! We are proud and happy on behalf of our country for having achieved such a success. I would like to thank everyone and all our staff, who has contributed to this achievement. With the same excitement and enthusiasm as on the first day, we will continue our efforts to make our country, and Istanbul Airport, the world's most important aviation hub."
Stay up to date
Subscribe to the free Times Aerospace newsletter and receive the latest content every week. We'll never share your email address.