New human-centric lighting technology is revealed
Schott, jetlite, Etihad Engineering and Lufthansa Technik have signed a ceremonial letter expressing co-operation in further exploring and promoting a new "Human-centric Lighting" technology and bringing it to the market.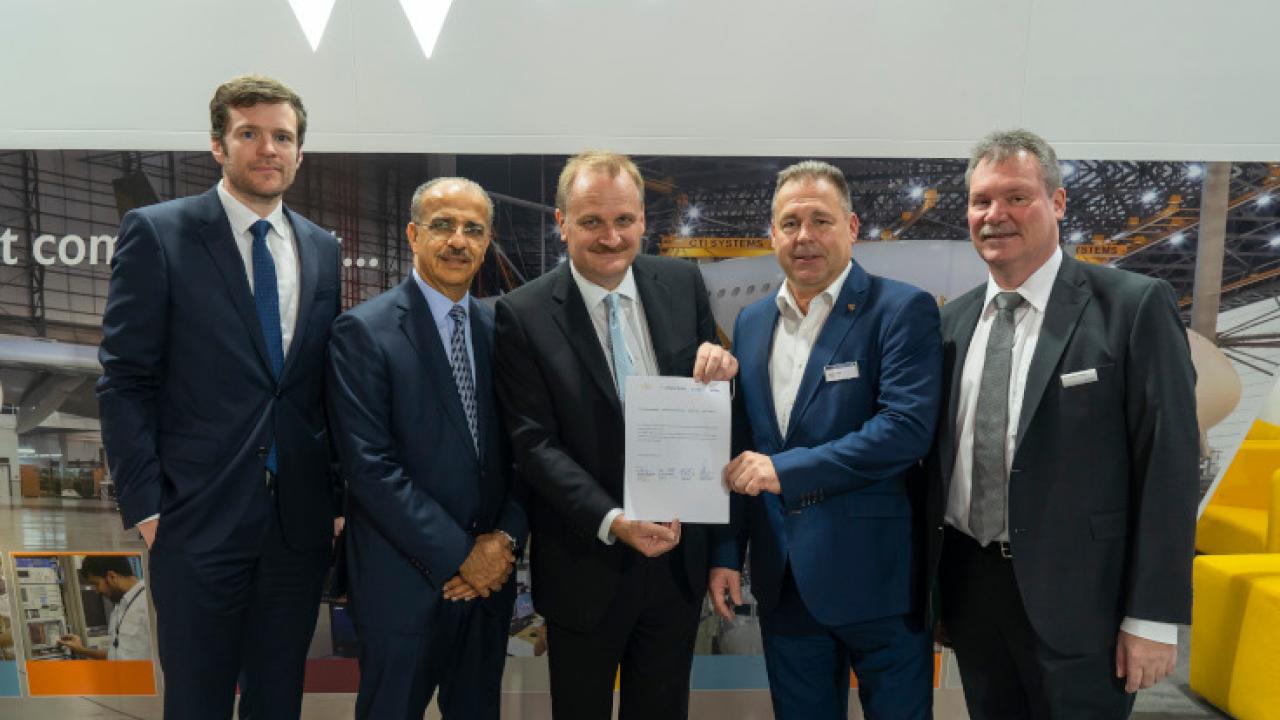 The collaboration aims at combining Schott,'s expertise in cabin lighting systems, jetlite's holistic and scientifically-proven solution for jetlag reduction, Etihad Engineering's and Lufthansa Technik's expertise for aircraft systems integration, design certification, and innovation capabilities. The result is an effective system for automated cabin lighting scenarios that will positively affect air travelers' well-being on multi-timezone flights by reducing jet lag and headaches, and enabling higher concentration and energy levels.
The jointly developed system makes use Schott's HelioJet LED cabin illumination technology that enables a homogeneous light distribution as well as a high colour stability throughout the cabin. It is combined with jetlite's intelligent automation software integrated into Lufthansa Technik's »nice« cabin lighting control system.
The new lighting-pilot technology permanently calculates and executes the optimum illumination sequence for any flight route and phase or any desired lighting choreography, without the need for cabin crew to intervene.
Stay up to date
Subscribe to the free Times Aerospace newsletter and receive the latest content every week. We'll never share your email address.