EBACE: Supercar designer gives new look to Airbus ACJ319neo
Italian exotic car manufacturer Pagani Automobili is moving its design focus to the world of aircraft with a new cabin design for the ACJ319 neo.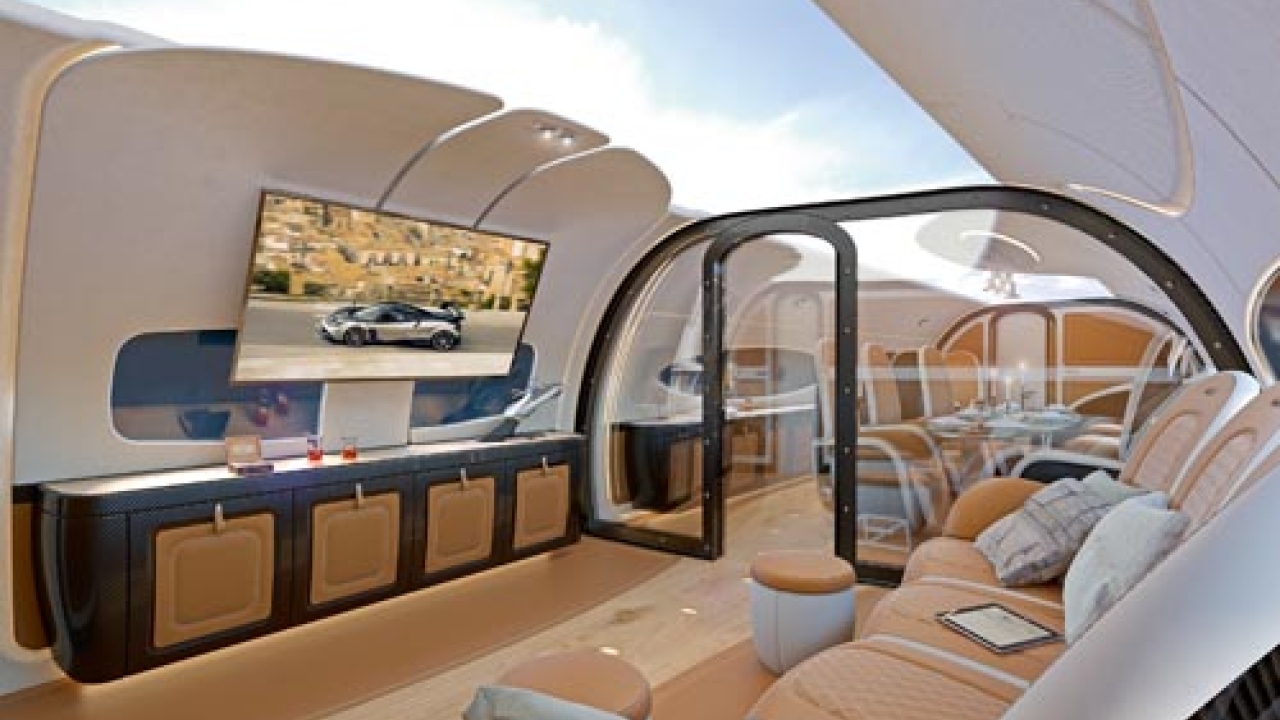 It has teamed up with Airbus Corporate Jets and unveiled the new cabin design for the called Infinito, at the EBACE show today.
A key feature of the Infinito cabin is its sky ceiling, which can bring a live view of the sky above the aircraft into the cabin – or display other images, creating a feeling of airiness and space, living up to the name Infinito, which means infinity in Italian.
"Art and science can walk together hand in hand: this is the Pagani philosophy. The combination of state-of-the-art composite materials never used before in an aircraft, such as CarboTitanium, with the typical design language of Pagani Automobili, has always represented our signature.
"Applying our renaissance touch into the wider spaces of Airbus corporate jet cabins is the beginning of an exciting new venture for us," said Horacio Pagani, founder and chief designer.
Argentine born Pagani moved to Italy in 1983 to pursue his dream of building a supercar, joining Lamborghini where he later built the Countach Evoluzione, a concept Lambo with heavy carbon fibre throughout.
In 1991 he went out on his own with his own consultancy called Modena Design and in 1992 Pagani Automobili Modena was founded by Pagani creating the Zonda and the Huayra supercars.
"In bringing together the best of the supercar and business jet worlds, we enable an elegant and seamless link for customers of both, while bringing a fresh approach to cabin design and satisfying very demanding standards," says Airbus Corporate Jets managing director Benoit Defforge.
Pagani's design team created the initial Infinito design, including its look and feel, while Airbus Corporate Jets' designers contributed their experience in aircraft design and compatibility.
Curves inspired by nature form a pathway through the cabin, as well as featuring in the shell-shaped valances and walls between zones – including one between lounge and conference areas, which switches from opaque to transparent at the touch of a button.
Sculpted metal features, mirroring those found in Pagani hypercars, feature in light-fittings and other details, while light-emitting diodes (LEDs) enable different mood-lighting ambiances.

Stay up to date
Subscribe to the free Times Aerospace newsletter and receive the latest content every week. We'll never share your email address.